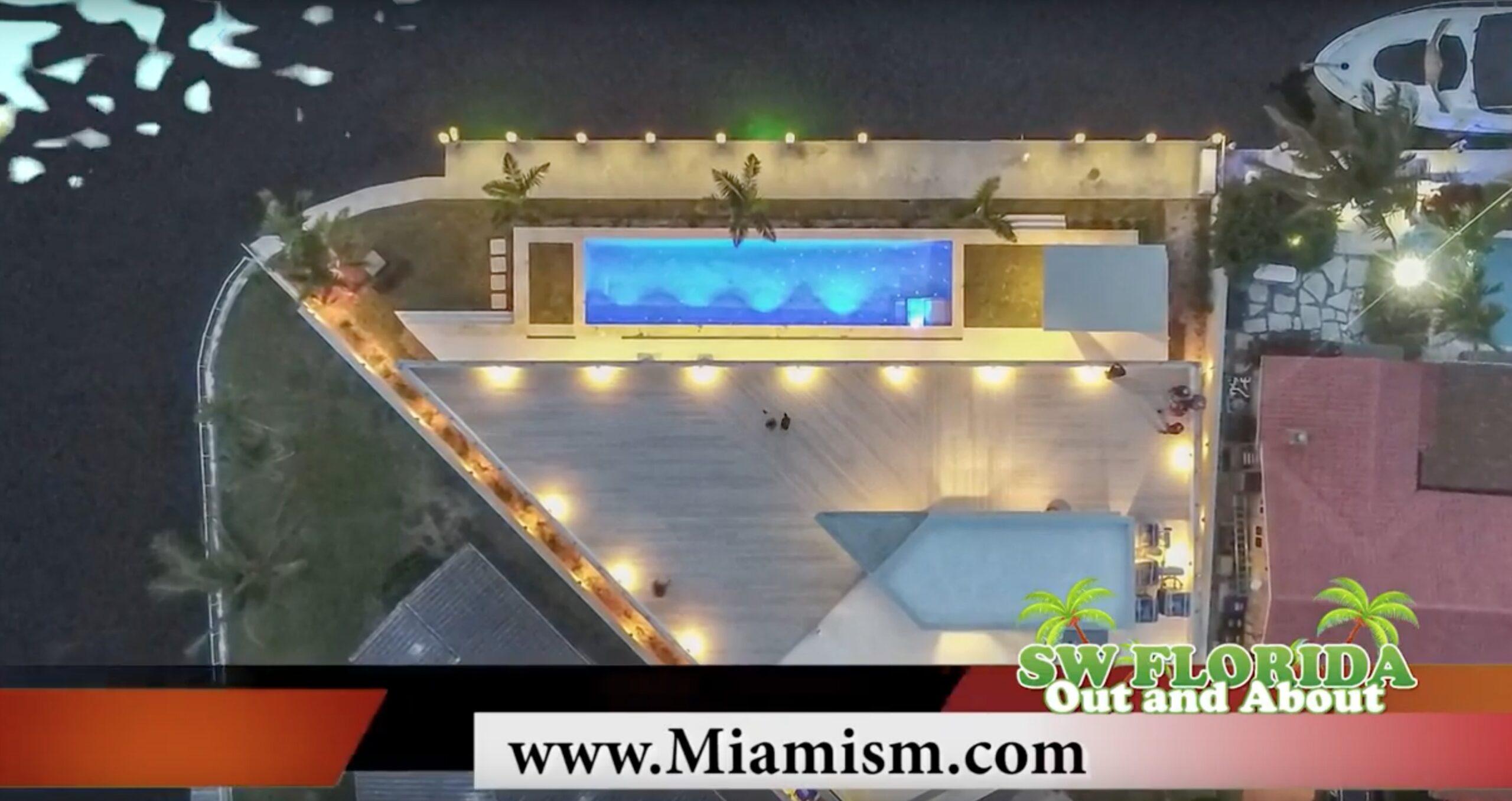 Out and About SW Florida features Miamism Sales Team
Throwback to when we were featured by Out & About SW Florida!! A lot has happened since, but the lucky home owners of that property love the house and we have sold quite a few since!!
We are happy to announce, that the ABC 7 show, Out and About Southwest Florida, featured The Miamism Sales Team in a special Luxury Real Estate show they aired last Sunday. Although the program usually only features SW Florida properties, they did a special South Florida segment right before the Fort Lauderdale International Boat Show, scheduled for Oct 31- November 4th, 2018.
The video features our Fort Lauderdale listing at 3300 NE 39 St because of its 135′ of water frontage, perfect for a large boat owner that loves the Fort Lauderdale Beach area and boater's community of Riviera-Bermuda subdivision.
Property features mentioned in the video are:
New, Custom home in Fort Lauderdale's Bermuda-Riviera Subdivision, a gated, boaters community of The Intracoastal Waterways
4 bedrooms + office / 5 bathrooms
2-car garage
Utility room seconds as panic room with reinforced walls and dedicated a/c unit
3 levels, complete with elevator to all 3 floors
4,500 Sq.Ft. under air
3,700 Sq. Ft. of terraces including 1,800 Sq.Ft. Rooftop terrace
135′ of water frontage that can easily accommodate a 90′ vessel
custom kitchen with 14.5′ long island with iridescent Lemurian Blue granite
solid concrete construction
50′ long lap pool
As Miami's historic + architecture REALTORS, we invite you to contact us about additional information on this property or any other architecturally significant real estate in the South Florida area.
**originally published on 9/27/2018