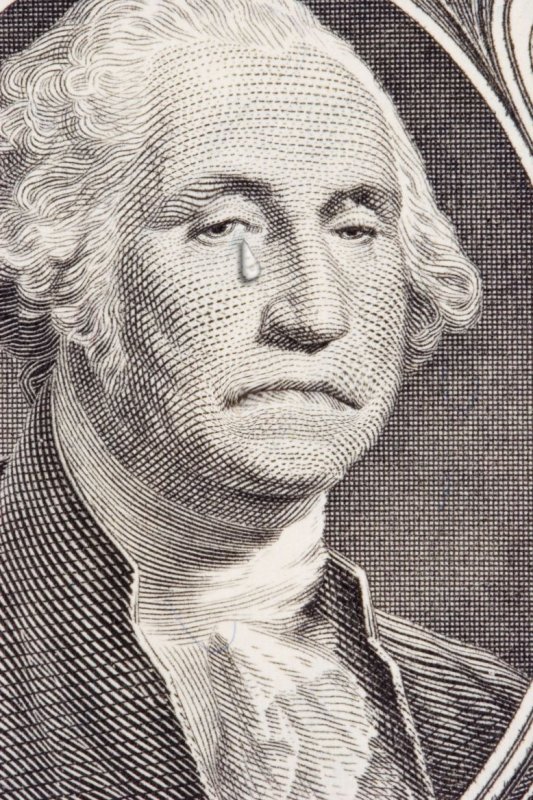 Out Of Business Lenders – CAUTION
The mortgage industry is going through a rough patch and I attribute it to all those shady deals and  rampant mortgage fraud.  We received an e-mail  from our broker yesterday that lists 115 lenders that are going belly up and 14 lenders on a 'watch list'.   The lists continue to grow, so please make sure your Mortgage Broker is on top of this to make sure your closing goes through without problems.
It was bound to happen and we consider it a 'clean-up' process of Miami Real Estate – take a quick look!  (you can click on each company to get the real scoop).
NOTE:  we did  not create this list and  we are not responsible for the information found withing – please check implode.com ˜s sources to verify validity.
**note:  source for this information is http://ml-implode.com – Important: All information here is provisional. If you are planning on doing business with any of these companies you should inquire with them on whether they can still meet your needs. Many are still operating in some capacity. '
'Imploded' Lenders:
This is a list of 115 Out of Business Lenders with 14 on the watch list. Check with your Mortgage Brokers to see if your deals are to close with one of these lenders.
115. Deutsche Bank Correspondent Lending Group (CLG)
114. MLSG
113. Trump Mortgage
112. HomeBanc Mortgage Corporation
111. Mylor Financial
110. Aegis (Everything)
109. Alternative Financing Corp (AFC) Wholesale
108. Winstar Mortgage
107. American Home Mortgage / American Brokers Conduit
106. Fieldstone Mortgage Company
105. Nations Home Lending
104. Wells Fargo Alternative Lending Wholesale
103. Entrust Mortgage
102. Flick Mortgage/Mortgage Simple
101. Alliance Bancorp
100. Choice Capital Funding
99. Premier Mortgage Funding
98. Stone Creek Funding
97. FlexPoint Funding (Wholesale)
96. Starpointe Mortgage
95. Unlimited Loan Resources (ULR)
94. Freestand Financial
93. Steward Financial
92. Wells Fargo (Correspondent)
91. Altivus Financial
90. ACT Mortgage
89. Alliance Mortgage Banking Corp (AMBC)
88. Concord Mortgage Wholesale
87. Heartwell Mortgage
86. Oak Street Mortgage
85. The Mortgage Warehouse
84. First Street Financial
83. Right-Away Mortgage
82. Heritage Plaza Mortgage
81. Horizon Bank Wholesale Lending Group
80. Lancaster Mortgage Bank (LMB)
79. Bryco (Wholesale)
78. No Red Tape Mortgage
77. The Lending Group (TLG)
76. Pro 30 Funding
75. NetBank Funding
74. Columbia Home Loans, LLC
73. Mortgage Tree Lending
72. Homeland Capital Group
71. Nation One Mortgage
70. Dana Capital Group
69. Millenium Funding Group
68. MILA
67. Home Equity of America
66. Opteum (Wholesale, Conduit)
65. Innovative Mortgage Capital
64. Home Capital, Inc.
63. Home 123 Mortgage
62. Homefield Financial
61. First Horizon (Subprime)
60. Platinum Capital Group
59. First Source Funding Group (FSFG)
58. Alterna Mortgage
57. Solutions Funding
56. Peoples Mortgage
55. LowerMyPayment.com
54. Zone Funding
53. First Consolidated (Subprime Wholesale)
52. EquiFirst
51. SouthStar Funding
50. Warehouse USA
49. H&R Block Mortgage
48. Madison Equity Loans
47. HSBC Mortgage Services (correspondent div.)
46. Sunset Direct Lending
45. Kellner Mortgage Investments
44. LoanCity
43. CoreStar Financial Group
42. Ameriquest
41. Investaid Corp.
40. Peoples Choice Financial Corp.
39. Master Financial
38. Maribella Mortgage
37. FMF Capital LLC
36. New Century Financial Corp.
35. Wachovia Mortgage (Correspondent div.)
34. Ameritrust Mortgage Company (Subprime Wholesale)
33. Trojan Lending (Wholesale)
32. Fremont General Corporation
31. DomesticBank (Wholesale Lending Division)
30. Franklin Financial (Wholesale Operations)
29. Ivanhoe Mortgage/Central Pacific Mortgage
28. Eagle First Mortgage
27. Coastal Capital
26. Silver State Mortgage
25. ResMAE Mortgage Corporation
24. ECC Capital/Encore Credit
23. Lenders Direct Capital Corporation (wholesale division)
22. Concorde Acceptance
21. DeepGreen Financial
20. Millenium Bankshares (Mortgage Subsidiaries)
19. Summit Mortgage
18. Mandalay Mortgage
17. Rose Mortgage
16. EquiBanc
15. FundingAmerica
14. Popular Financial Holdings
13. Clear Choice Financial/Bay Capital
12. Origen Wholesale Lending
11. SecuredFunding
10. Preferred Advantage
9. MLN
8. Sovereign Bancorp (Wholesale Ops)
7. Harbourton Mortgage Investment Corporation
6. OwnIt Mortgage
5. Sebring Capital Partners
4. Axis Mortgage & Investments
3. Meritage Mortgage
2. Acoustic Home Loans
1. Merit Financial
Ailing/Watch List Lenders:
14. National City Home Equity
13. NovaStar Mortgage
12. Option One
11. CIT Home Lending
10. FNBA
9. GreenPoint Mortgage
8. All Fund Mortgage
7. Quick Loan Funding
6. Accredited Home Lenders
5. Ocwen Loan Servicing
4. Doral Financial Corp.
3. Evergreen Investment/Carnation Bank
2. Coast Financial Holdings, Inc.
1. Residential Capital, LLC*