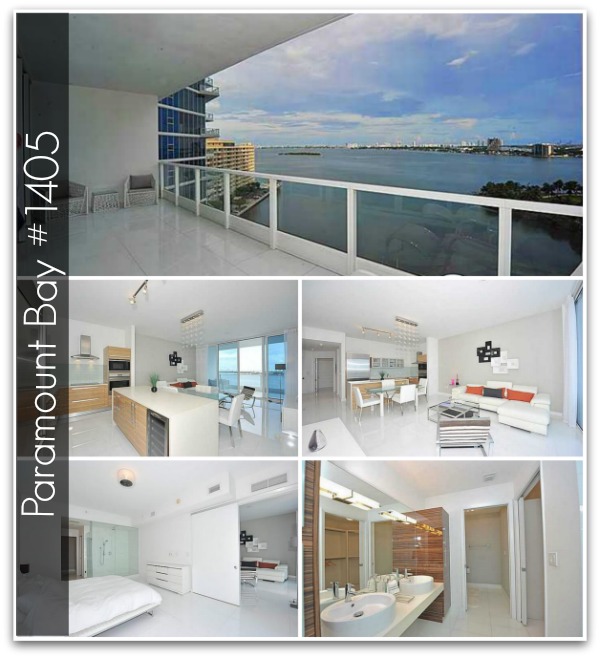 Paramount Bay Condo Stats by Miamism
We've decided to add Paramount Bay Condos to our regularly scheduled market reports.  Expect to get the low down on this Miami Luxury condo on a monthly basis and The Miami Sales Team will be ready to help you with all your Paramount Bay buying and selling needs.
To start off, take a look at Paramount Bay Condos written after my visit in September of 2012.  You can also visit www.Paramount-Bay-Condos.com to go straight to source of information.
For further information, please email us at ParamountBay@miamism.com
Paramount Bay Condo Closed Sales in 2013
In 2013 there have been 16 recorded Paramount Bay Condo sales.  Prices range from $550,000 for a 1280 sq.ft. 1 bedroom residence on the 34th floor, to $1,250,000 for a 3 bedroom / 3 bathroom unit with 1679 sq.ft. on the 35th floor.  The average price per square foot in 2013 to date is $571 (with ranges between $428 to $744).
Paramount Bay Condos For Sale
There are currently 20 Paramount Bay condos listed for sale.  They range from $660,000 for a 1 bedroom / 2 bathroom residence on the 16th floor, to $4.5 Million for a 4 bedroom/ 4 bathroom unit on the 47th floor with 6,382 sq.ft. of living space.
Active price per square foot prices average $760 which is higher than the highest recorded price per sq.ft. of $744.
Featured Paramount Bay Condo For Sale
Turnkey residence 1405 – fully furnished and never lived in.  1 bedroom / 2 bathrooms with 1,147 sq.ft. of living space.  Unit features enclosed den, 10 ft. deep balcony with direct bay views, and beautiful finishes. (priced at $609/sq.ft. which in our opinion is an amazing price considering it is fully furnished and ready to move in).
Priced at $699,000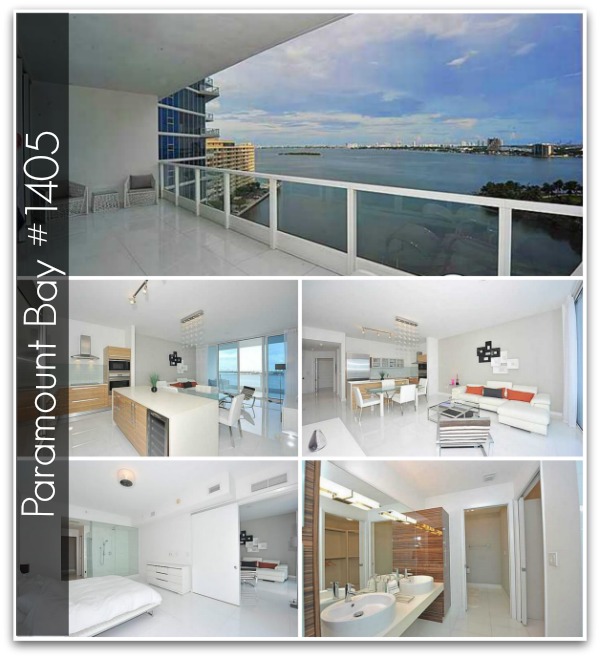 Condo Name:  Paramount Bay
Architecture:  Arquitectonica
Interior Design:  Lenny Kravitz
Location:  2020 N Bayshore Dr – Miami, FL 33137
Contact:  paramountbay@miamism.com