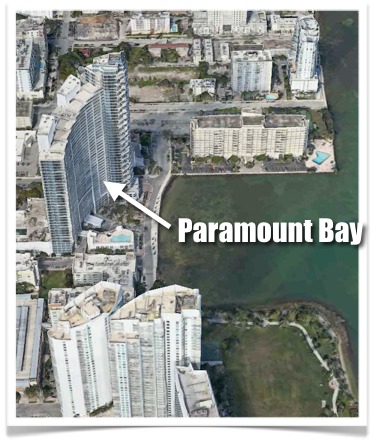 Paramount Bay Condos – Market Report for June 2014
There are currently 35 Paramount Bay Condos for sale: (3 more than last month)
Highest priced listing is unit PH4602 for $4,899,000 (4 bedrooms / 4.5 bathrooms) **developer unit
Lowest priced listing is unit 705 for $679,000 (2 bedrooms / 2 bathrooms)
Pending Sales (properties under contract): 4 (2 less than last month)
Closed sales in June: 2 (same as last month)
The 2 Paramount Bay Condos sold in June 2014 were the following:
Residence 4005 – 4 bedrooms / 4 bathrooms, 2694 sq.ft., decorator ready. Originally listed in June of 2013 for $4.65 million, reduced to $4.2 M in September 2013, again in December 2013 to $3.95 M and finally selling for $3,100,000 ($1,151/sq.ft.)
Residence 2004 – 1 bedroom / 2 bathrooms, 1,240 sq.ft. finished floors and tenant occupied until August 2014. Originally listed for $765,000 in November 2013, reduced to $749,000 in March 2014 and again in May to $715,000, finally selling at $700,000 ($565/sq.ft.)
The average price per square foot at Paramount Bay has been:
June – $858
May – $696
March 2014 – $603
February 2014 – $599
January 2014 – $602
2013′s average for whole year = $596
Paramount Bay continues to be a top choice for buyers interested in Edgewater Miami. We are talking just steps from Midtown Miami and Miami's Design District as well as Miami's Entertainment District and Downtown Miami. Paramount Bay will always have direct bay views and every unit is flow-through in which to experience sunsets and sunrises.
The finishes and amenities are top-notch and other buildings in pre-construction around it only aspire to be like Paramount Bay. The Miamism Sales Team specializes in Paramount Bay and can represent you in the sale or purchase of a condo. Please contact us ParamountBay@Miamism.com.
We prepare monthly market reports to keep you informed of sales stats at Paramount Bay. We are now also providing these quick services to help with your real estate needs:
GET A FREE SELLER GUIDE NAME YOUR SELLING PRICE
For more information about this Miami condo building, take a look at Paramount Bay Condos written after my visit in September of 2012. You can also visit www.Paramount-Bay-Condos.com to go straight to source of information. For further information, please email us at ParamountBay@miamism.com
Condo Name: Paramount Bay
Architecture: Arquitectonica
Interior Design: Lenny Kravitz
Location: 2020 N Bayshore Dr – Miami, FL 33137
Contact: paramountbay@miamism.com