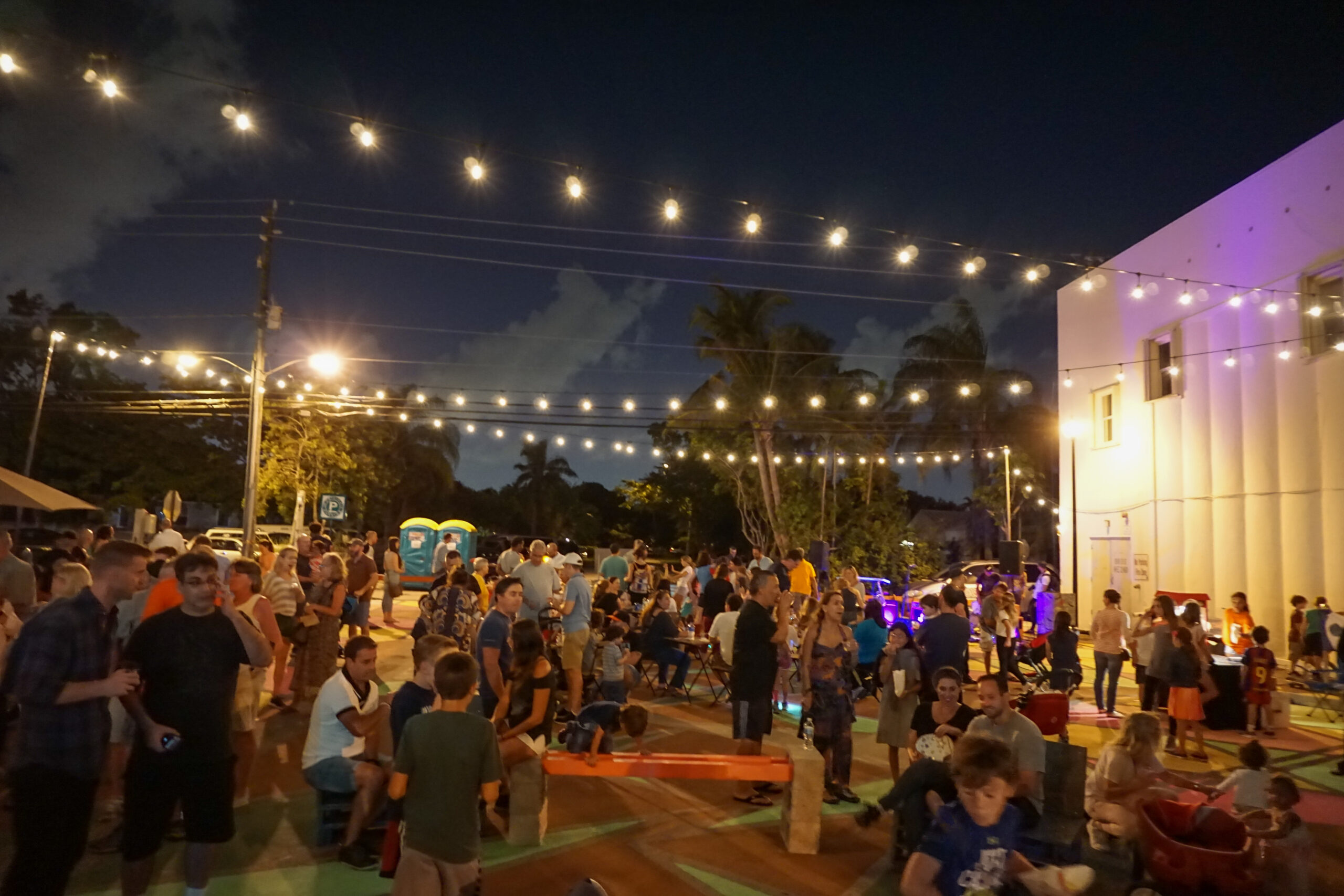 Plaza 98 + Friends presents Taste of The Shores
Neighbors and loyal readers, I want to personally invite you to the culmination of PLAZA 98 this coming Saturday, March 10th, from 5-8 PM.
Back in October of 2017, I announced our first event, the launch of PLAZA 98 as a monthly, community event that would showcase local businesses and organizations. The concept was to create a pedestrian-friendly plaza to be used for periodic programming and activities for Miami Shores village residents of all ages.
Being smack in the center of Downtown Miami Shores did not happen by mere chance. The idea was to create a living street centrally located within our Miami Shores Downtown District that would help activate the new businesses opening up. Each month there's been a different theme at Plaza 98 with different vendors and activities but March brings a completely different vibe to the area.
TAKE A LOOK AT PHOTOS FROM PLAZA 98 EVENTS
PLAZA 98 + FRIENDS presents Taste of The Shores
This time, the excitement of PLAZA 98 will expand to businesses along NE 2nd Avenue. You will be able to pick up a map and visit businesses along the NE 2nd avenue corridor as well as on The Plaza. Businesses will give out goodies, coupons and give-aways. You'll be able to experience what Miami Shores has to bring and will also get a "taste" for what's to come.
There will be performances by The Hoy Polloy as well as DJ Anim8ted. Some participants will include The Miami Shores Police Department, The Miami Shores Country Club with a full-bar (yeah baby!!), and Lucio Coffee to Wine's fantastic food and beverage. There will be some surprise participants that are crowd favorites and you will be able to participate in a raffle by getting your map stamped at every stop.
Here's a hint of the stops on 2nd Avenue plus over 18 other businesses on PLAZA 98 (shhh, it's not public yet, so don't say anything). Please make sure you take a look at the invitation and we hope to see you there with friends, family and pets.
PLAZA 98 + FRIENDS PRESENTS TASTE OF THE SHORES INVITATION
Additional Good News for PLAZA 98
The Village of Miami Shores is so pleased with the outcome and community feedback from PLAZA 98 events, that they have decided to continue monthly programming with the help of The Miami Shores Chamber of Commerce. Please stay tuned for future announcements. Please note that these events will need sponsors, so feel free to contact The Chamber of Commerce directly if you and/or your business are interested in sponsoring.