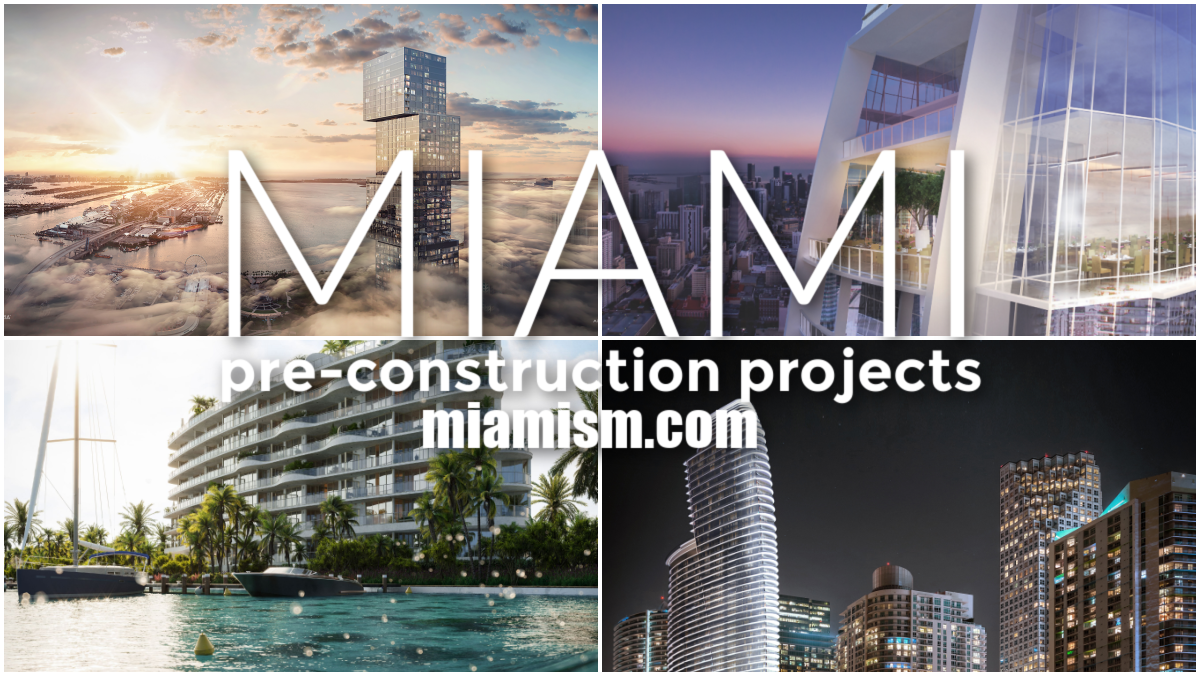 Pre-Construction Condos in Miami are on FIRE
Dear future Miami condo owner! Are you ready to dive into the world of pre-construction condos in Miami? Let me share why partnering with experts in the field is essential for your success.
Expertise Matters in Miami Pre-Construction Condos
When it comes to pre-construction condos in Miami, you need someone with their finger on the pulse of the market. Our team brings unmatched expertise to the table. We have an in-depth understanding of the Miami real estate scene, including the latest projects and emerging trends. With our insights, you'll be able to navigate the options with confidence and make well-informed decisions.
Discovering Your Perfect Miami Pre-Construction Project
Finding the right pre-construction condo for you requires a tailored approach. We take the time to get to know your unique preferences, lifestyle, and investment goals. Armed with this knowledge, we curate a selection of projects that align with your vision. Whether you crave breathtaking ocean views, a vibrant city location, or an upscale retreat, we have the inside scoop on the projects that will fulfill your desires.
Advocacy and Negotiation: Your Best Interests in Mind
When you work directly with developers, they have their own agenda—to sell as many units as possible. Our focus, however, is solely on your best interests. We act as your dedicated advocates throughout the process. We negotiate on your behalf, ensuring you get the best deal possible and protecting your investment. With us on your side, you can be confident that your needs come first.
Simplifying the Process: Let Us Handle the Logistics
Navigating the pre-construction process can be complex and time-consuming. Don't worry—we've got you covered. Our team takes care of the paperwork, coordinates with developers, and keeps tabs on construction timelines. By entrusting us with the logistics, you can focus on envisioning your dream Miami condo while we handle the rest. We're here to make your journey smooth and stress-free.
Unlock Your Miami Pre-Construction Condo Potential
If you're ready to embark on your Miami pre-construction condo journey, working with experienced professionals is the key to your success. Our expertise, tailored approach, and unwavering advocacy set us apart. Discover the best projects, secure the best terms, and simplify the process with our guidance. Get in touch today, and let's unlock the potential of your ideal pre-construction condo in Miami!
Happy condo hunting!
**outline of this article completed with the help of ChatGPT. Written, edited and composed by a real miamism human.