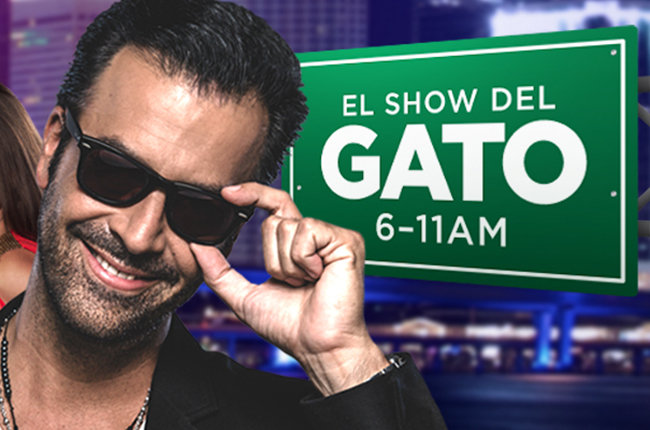 Que Esta Pasando En Miami? 29 de Abril – 1 Mayo, 2011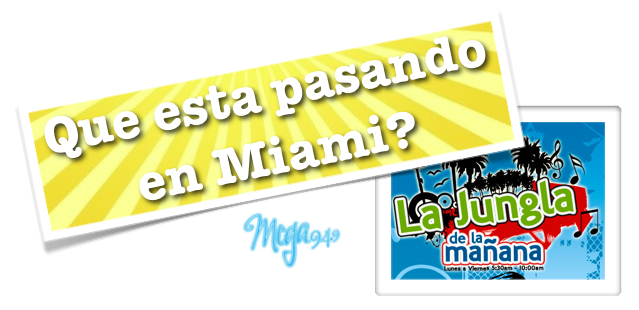 Que esta pasando en Miami?
Segmento de MEGA 94.9 en La Jungla de La Mañana con El Gato y Patty
Viernes Culturales es una mezcla sorprendente de lo viejo y lo nuevo. Con los clásicos favoritos: Bailando debajo de las Estrellas, juegos de domino, y retorcedores de tabacos. Cafesitos cubanos y mojitos. Gallerías de arte y estudios de artistas. La linda plaza de domino llena de piezas de artistas y artesanos locales. Y un tour gratis de la Pequeña Havana.
Concierto gratis a la intemperie (con o sin lluvia) todos los últimos Viernes del mes a las 8 de la noche. Las galerías de MOCA están abiertas al publico y aceptan donaciones de 7-10 PM.
Vengan a ver que se esta cocinando en Fairchild durante nuestra celebración anual de comidas locales y los jardines hermosos donde están sembradas. Después llevate a casa matas espectaculares de nuestra venta anual de matas en primavera numero 32.
What's happening in Miami?
Radio segment done for MEGA 94.9 – a Latin radio station in the morning program "La Jungla de La Mañana" with El Gato and Patty
Viernes Culturales is a surprising mix of old and new. We're still bringing you the classic favorites: Dancing under the stars. Domino games and cigar rollers. Cuban cafecitos and mojitos. Art galleries and artist studios. The beautiful Domino Plaza filled with works by talented local artists and artisans. And our free tour of Little Havana.
Free outdoor concerts (rain or shine) held the last Friday of every month at 8 pm. MOCA galleries are open by donation from 7-10 pm.
Come see what's cooking at Fairchild during our annual celebration of local foods and the gorgeous gardens they grow in, then take home spectacular plants from our 32nd Annual Spring Plant Sale.