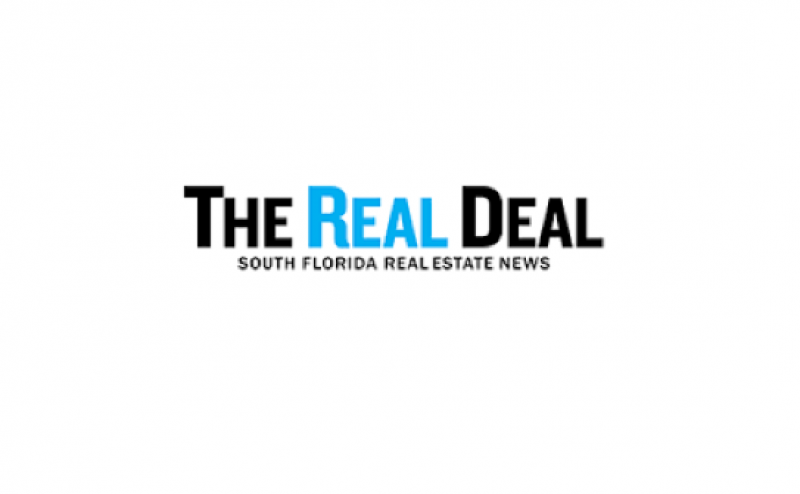 The Real Deal – The Next Frontier
Developers and investors are heading to the Little River section of Little Haiti in search of bargains, but they're also facing continued resistance from anti-development activists
By Erik Bojnansky | March 18, 2019 (LINK TO ARTICLE)
The Miami City Commission is expected to vote on the proposed 8.2 million-square-foot Magic City Innovation District project at the end of March.
It isn't every day that a food hall with 15 restaurants opens just a few blocks away from the bedroom municipalities of Miami Shores, El Portal and Biscayne Park. So when Nick Hamann celebrated the grand opening of the Citadel at 8300 Northeast Second Avenue in late January, the event attracted hundreds of people eager to sample cocktails, pizza slices and gourmet tacos. And when Hamann threw another party a few weeks later, this time celebrating the food hall's "official" grand opening, dozens of folks flocked to the building once again.
Hamann, who owns four properties nearby, was always attracted to this part of Miami. "The corridor north of 82nd Street in particular had an amazing tree canopy, and the streetscape was very charming," Hamann explained in an email to The Real Deal. "It is also a main artery connecting Miami neighborhoods from North Miami to the Design District and beyond to Downtown/Brickell."
That artery falls within the neighborhood of Little River, an area that is roughly bounded by Northeast Fourth Avenue, Northwest Seventh Avenue, 62nd Street and the winding Little River waterway. Back in the late 19th century, it was a kind of suburb of Lemon City, a frontier settlement of a then-sparsely populated South Florida. After being annexed by the city of Miami in 1925, Little River evolved into an industrial area. During the 1970s, it was an affordable place for Haitian immigrants to live and set up businesses. As a result, most of Little River became known as Little Haiti.
Yet in recent years, developers and investors are seeing Little River as a cheaper alternative to the Design District and Wynwood, where retail rents can range between $40 and $300 per square foot per month. On and near the unofficial southern border of Little River, one team of real estate investors is hoping to get the Miami City Commission to approve an 8.2 million-square-foot residential and commercial project called the Magic City Innovation District.
But most other Little River investors are purchasing homes and apartments, upgrading retail plazas and office buildings and turning warehouses previously used as storage space, mechanics' shops and artists' workshops into high-end retail and office spaces.
Many of these developers also tend to embrace the Little River label — something that infuriates many local activists who believe these investors are trying to remove the Haiti moniker to make the area more marketable.
For example, Hamann's Citadel event in late January didn't just attract foodies from the Shores. It also attracted picketers carrying signs declaring that this neighborhood was still Little Haiti. This was in response to press materials sent out by Hamann that declared the Citadel was located in "historic Little River."
The Citadel and most of the Little River area are indeed located inside the officially-designated Little Haiti neighborhood. On May 2016, after years of lobbying by Haitian activists who resented developers pushing the Little River and Lemon City labels, the Miami City Commission proclaimed an official Little Haiti neighborhood with borders that extended as far south as 54th Street, as far west as Northwest Seventh Avenue, as far north as the Little River waterway and as far east as Northeast Fourth Avenue.
Hamann said both he and Little Haiti activists are right. "Little River is a neighborhood within Little Haiti," he said.
Turning up the heat
Identified as a hot market for house flippers by RealtyTrac in 2016 and by Zillow Group in 2017, Little River and Little Haiti are seeing homes continue to appreciate. Ines Hegedus-Garcia, a Realtor affiliated with Related ISG International Realty, said MLS data indicated that Little River home prices increased 156 percent, from $64 to $164 a square foot, in the past five years. In the entire official Little Haiti neighborhood, housing prices went up 233 percent, from $51 to $170 a square foot, in the last five years.
The reason for the price jump is simple: Homes in Little Haiti had been cheap. "The single-family home market under $350,000 is a hot market anywhere in Miami-Dade County because the inventory is hard to find," Hegedus-Garcia explained. "Affordable areas start morphing into more affluent areas, and price ranges are only bound to go up. This makes it an extremely attractive market, especially because the area is just starting to see positive changes in its commercial corridor."
Commercial sales transactions are also on the rise. About $113 million in commercial sales took place in Little River between 2011 and 2018, according to an analysis by Colliers International of data provided by Real Capital Analytics. Last year saw $26.1 million worth of commercial deals in Little River, according to Colliers. The year before, in 2017, there was $10.1 million in commercial property transactions in the neighborhood.
Mitash Kripalani, vice president of capital markets at Colliers' Miami office, said the increase in sales volume is being driven by rising property values farther south in areas like Brickell, the Design District, Edgewater and Wynwood, as well as places east of Little River like the MiMo District and the Upper Eastside. Real estate investors, Kripalani suggested, are following the advice given by famed retired hockey player Wayne Gretzky: "Skate to where the puck is going, not where it has been."
"The puck has been gradually moving in the direction of Little River," Kripalani said.
Compounding that migration is the displacement of small-business owners and startups from the downtown area and Wynwood. "People are getting priced out of rents in Wynwood and the Design District," Kripalani said. In addition, he added, such tenants are finding the same gritty and edgy atmosphere they once enjoyed in Wynwood in Little River, "except the rents are more reasonable."
Tony Arellano, managing partner of Dwntwn Realty Advisors, agreed that businesses displaced from Miami's core are migrating toward the new office space that's available in Little River. In fact, affordability was the reason Arellano set up the offices of Dwntwn Realty within the Morgan Reed Group's Rail 71 retail center in Little River. In Wynwood, office rates range between $40 and $80 a square foot. "In Little River, it might be $24 a square foot, so there's a big difference," Arellano said.
Another factor driving investment activity in Little Haiti and Little River is the promise offered by one of the country's newly designated Opportunity Zones, economically distressed areas in which investors can develop properties and save taxes on their capital gains, especially if those investments are held longer than five years.
Mauricio Zapata, broker associate and principal of Chariff Realty Group, admitted he's been getting a lot of phone calls about Little River due to it being located in an Opportunity Zone.
"It's still a new concept, but it's driving people right now and putting more eyes on this area," Zapata said.
The gentrification debate
The Magic City Innovation District, if approved by the Miami City Commission, is the sprawling project that could change the Little River the most. The proposed community would have buildings as tall as 25 stories on 17.8 acres of land and would include 2,246 residential units, as well as offices, hotels, retail and educational uses. Its development team includes Tony Cho, president of Metro1 Companies; technology and real estate investor Robert Zangrillo; Cirque du Soleil founder Guy Laliberté; and condo developer Plaza Equity Partners. (Zangrillo was one of several prominent individuals charged by federal prosecutors in mid-March with taking part in a sprawling college admissions and testing scheme.)
The project is facing resistance from local activists. Marleine Bastien, executive director of the Family Action Network Movement, said Magic City threatens to speed up the pace of gentrification that's already taking place in Little Haiti. She noted that older apartment buildings near the innovation development that once offered rental rates below $1,000 a month are already being demolished. As for the new apartments that Magic City plans, Bastien said an individual will need to make $60,000 or $70,000 a year to afford living in them, an amount beyond the reach of most Little Haiti residents.
"Of course [Magic City] will lead to [more] gentrification. You don't need to be a rocket scientist to understand that," said Bastien, who is leading a coalition of activists campaigning against Magic City's approval.
But it isn't just renters who are threatened by gentrification. Bastien said that brokers are already "harassing" elderly homeowners in Little Haiti in order to "pressure" them to sell.
Fellow Realtor Hegedus-Garcia agreed that the approval of "megaprojects like Magic City are factors for increases in pricing."
Cho, however, said he and his partners have made efforts to reach out to the surrounding community in order to build a "culturally sensitive urban development that is intended to be a job creator, an innovation hub, everything we were asked for." Magic City's developers have embraced the Little Haiti "moniker" and given donations to local nonprofits. They've also promised to hire people residing in Little Haiti first if the city approves the project's special area plan.
During a Feb. 28 City Commission meeting, Magic City's developers made another offer: In exchange for the city's approval of the entire Magic City Innovation District, they will give $31 million to a not-yet-formed Little Haiti Community Revitalization Trust that will provide affordable housing and other community enhancements and programs in the neighborhood.
The innovation district has some support from Haitian residents and activists affiliated with Concerned Leaders of Little Haiti, a group that is mentioned in the development agreement with the city.
Leonie Hermantin, a consultant for nongovernment organizations on Haitian matters, is a board member of Concerned Leaders of Little Haiti. Hermantin said she shares Bastien's concerns over the future of Little Haiti, as well as about the exodus of Haitian residents due to high rents and the overall poor condition of the neighborhood. "It was a fight to get a bus shelter," Hermantin said.
Still, Hermantin said her group sought to mitigate the "negative impacts" of Magic City. "[Bastien] says no to development, and we say that development cannot be stopped," said Hermantin, later adding: "We welcome and respect her voice, but we're looking for solutions."
Those solutions include educating homeowners not to sell their houses so cheaply as they used to do. "They're selling out of ignorance," Hermantin said. "Their mom died. Their grandmother died. And they live in Atlanta and they're not aware of what's going on."
But thanks to the efforts of activists like herself and Bastien, Hermantin claimed, Little Haiti homeowners aren't falling prey to lowball offers made by real estate agents quite as often. "We've been actively educating homeowners about speculators," she said.
Political consultant Rulx "Ringo" Cayard said his family still owns properties in Little Haiti. The Citadel building used to be one of the properties Cayard co-owned until he and his partners sold it for $535,000 in 1997. Cayard insisted that projects like the Citadel and Magic City are the best things that have ever happened to Little Haiti and Little River. "Property values will go up, which means somebody who bought a house for $60,000 or $100,000 is now going to get $200,000 or $400,000," he said.
Cho, who has been investing or brokering deals in Little River and Little Haiti for the last 17 years, said the increased investment in the area is part of the "natural progression [of development] taking place along the eastern core of Greater Miami." But Cho said investors shouldn't expect a quick profit.
"It requires long-term thinking to come into these types of neighborhoods; this is not a place to get in and get out," Cho said. "It takes longer than one would hope. It's not for the faint of heart. It's something that requires a lot of stamina."