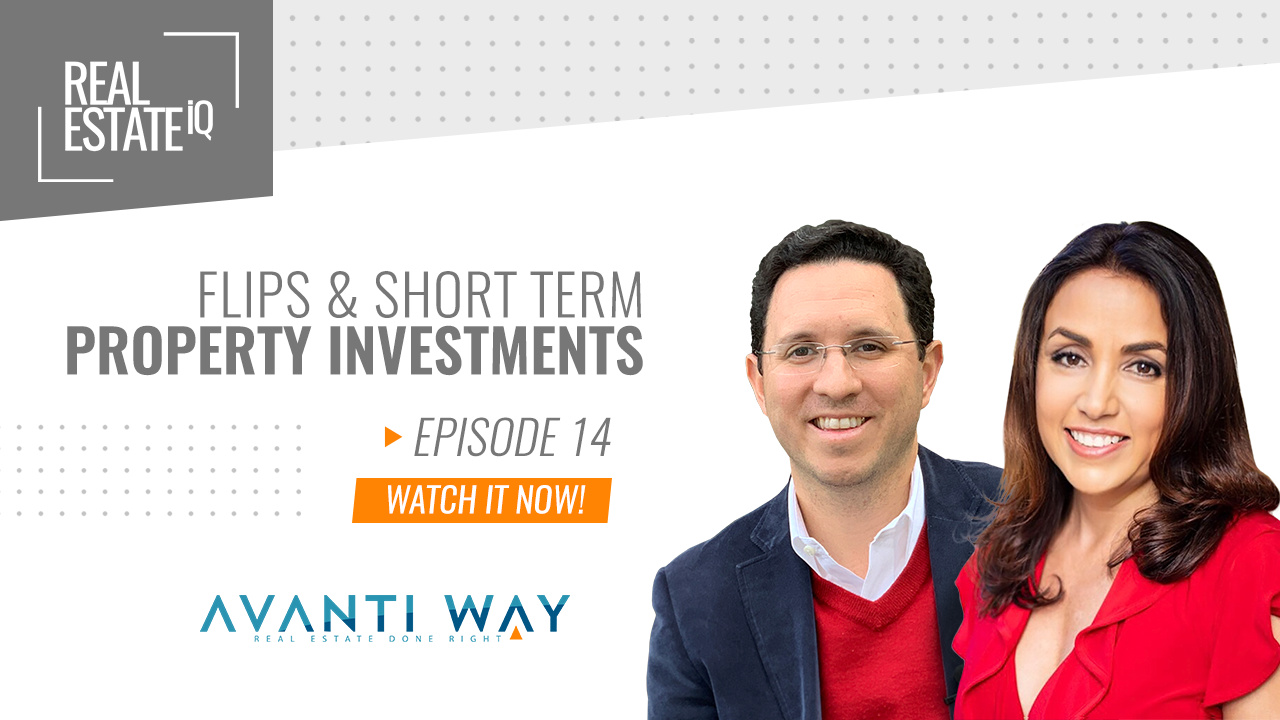 Real Estate IQ Show – Flips & Short Term Property Investments
Take a look at this interview by Ricardo Teran, Investor Advisor and host of The Real Estate IQ Show. Ricardo interviewed me knowing my architecture background and how that knowledge can benefit investors.
Common Flipping and/or Short Term Investment Mistakes
Common mistakes include expectations, market information, misconception of easy way to make a buck and not understanding the process (how to get it done and who you need on your team)
Easy Misconceptions about House Flipping & How to Avoid them
You need a great strategy with buying and selling which includes updates & timing. Skipping the permitting process can create problems and hinder resale process.
Permits protect you! Hiring a General Contractor (GC) that follows building code is crucial. If you do not get permits, it can impact insurance and potential for resale.
Having the right renovation team is crucial for a successful investment.
Architect – will have a team that they work well with and knows the permitting process
General Contractor – must have experience pulling permits in the city you are working in or it could delay the whole process.
Real Estate Agent that knows the area is key – they will know resale value and what buyers are looking for so you avoid investing in updates that will not add value to a sale.
Not All Renovations Are Created Equal
Real Estate Agent will know what buyers are looking for
Some expenses will make property more marketable but will not necessarily increase resale value
What types of updates will maximize return (level of updates necessary in which price points and which areas)
Micro-market intricacies and nuance differences in each market
Dangers of Over Improving
Some improvements are key for resale but not aesthetic (like roof, electrical and plumbing) and can be big ticket items. In order not to lose money, investors may have to shift from flipping to a rent and hold strategy.
Resale strategy should include a plan B that requires banking on appreciation in an area by renting and holding a property if quick resale for a profit was not possible.
Magic Formulas
There are a lot of investors that claim they have a magic formula for flipping that take into consideration level of upgrades. We have not been able to confirm this, especially in our fluctuating market. The truth is that there's always a risk but opportunity is certainly out there!
Opportunity is Real
There is definitely a great deal of opportunity in the South Florida Real Estate Market. You will need the right team (GC – architect – REALTOR). You will need to understand areas at a micro-level. You will need to educate yourself on process, not just marketability but velocity at which you can sell.
It is key to have an expert real estate advisor by your side!
To watch interview in Spanish, CLICK HERE.