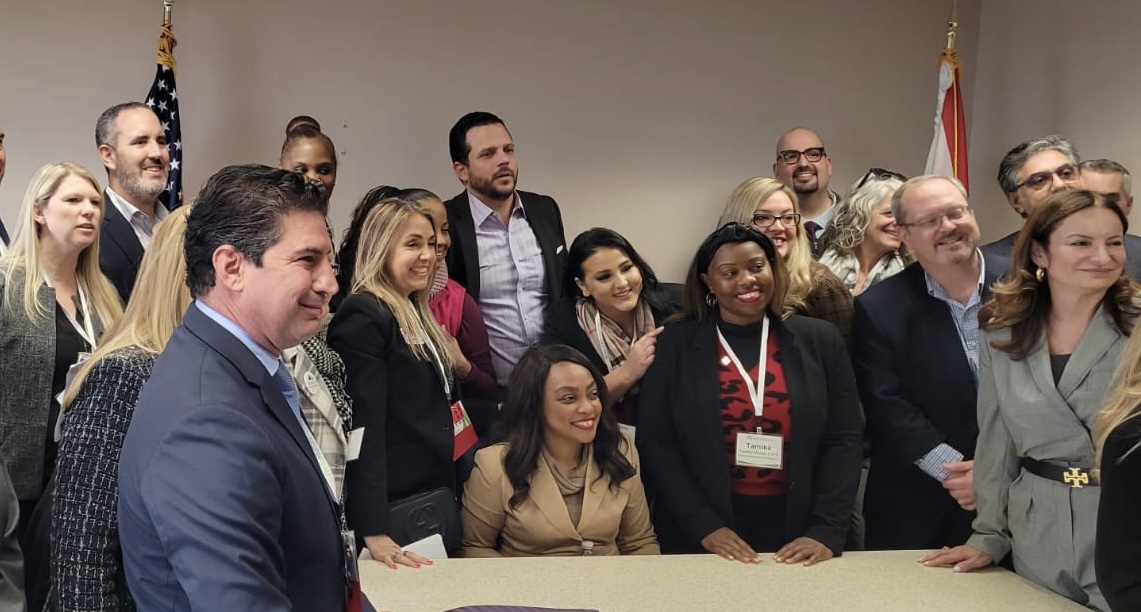 Real Estate Matters – Florida Realtors' advocacy efforts help drive the Florida economy
Real Estate Matters to Florida's economy, to Florida's families, To Florida's Communities.  Florida's 225,000 REALTORS are proud to have helped millions of Floridians achieve the American Dream of Home Ownership.  Great American REALTOR Days (aka GARD), was more powerful than ever this year.  Over 900 REALTORS from all over the state, visited the Capitol to meet with legislators.  Talk about power in numbers!
This session, we asked for legislators' support of key issues that impact property and business owners, and future generations, including protecting the environment, addressing affordable housing, preserving private property rights and reducing the Business Rent Tax.
Senators and Representatives opened their doors to hear about our key issues and were receptive to start, continue and champion healthy dialogues.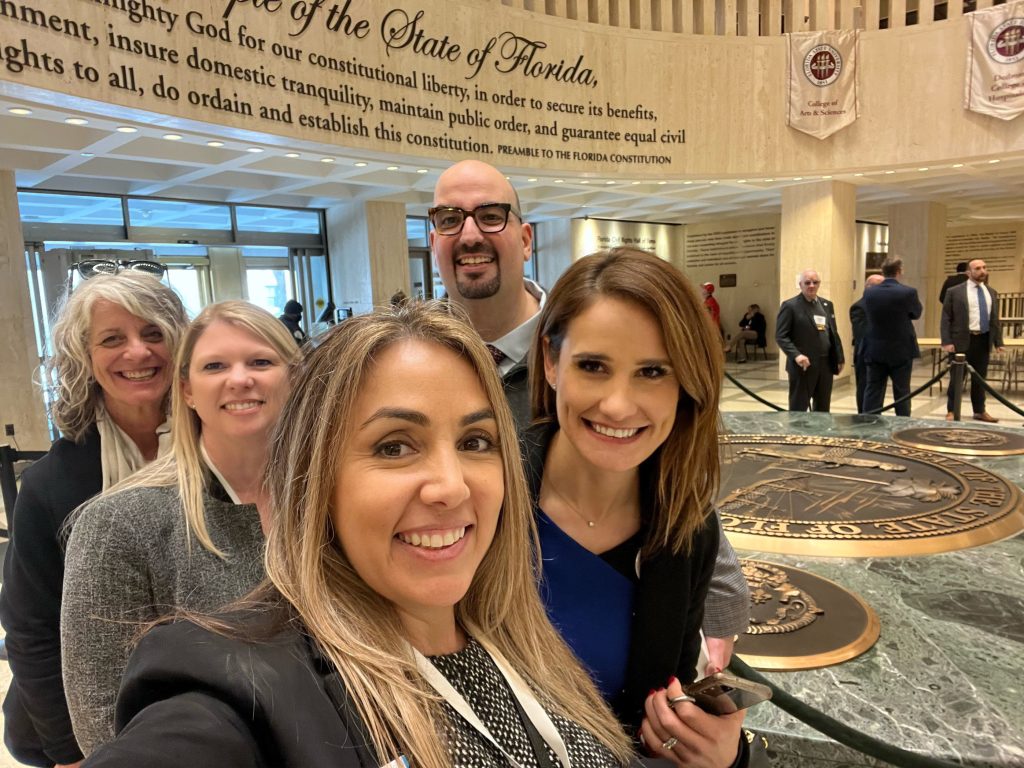 Key Contact for Representative Dotie Joseph
This was the second year that I was picked as Key Contact for Representative Joseph, in my own district, (District 108).  Thank you Rep. Joseph for letting us barge into your office and for being so warm and welcoming.  Your support means so much to us and we are confident that with your support, we will continue achieving great things.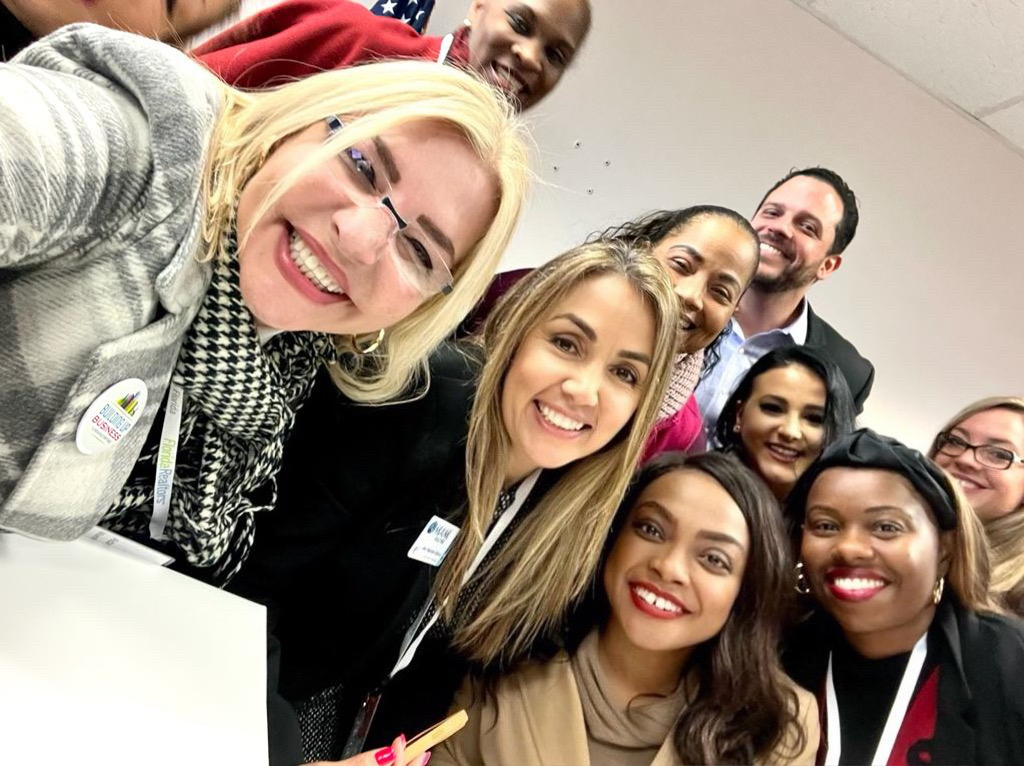 2022 Advocacy Talking Points
"The June 2021 collapse of the Champlain Towers in Surfside, Fla., killed nearly 100 people and left survivors with significant financial hurdles.  The severity of the tragedy has highlighted the need to review current laws governing the construction, maintenance and daily operation of these residential buildings.  We urge lawmakers to seek solutions that provide greater transparency regarding the official records of community associations. Prospective buyers should have the information necessary to make informed decisions about their purchases."
Hometown Hero Housing Program
"Florida is experiencing a housing affordability crisis. Homeownership is often out of reach for many front-line workers and educators, whose salaries fall well below the amount needed to buy a home. We ask that lawmakers support Senate Bill 788 by Sen. Ed Hooper. This legislation would create the Hometown Hero Housing Program (HHHP), a new zero-interest revolving loan program that provides down payment and closing cost assistance to front-line and emergency workers."
"Property insurance costs continue to rise at alarming levels in many parts of Florida due to a number of factors.  Higher insurance costs and lower levels of coverage due to changing underwriting guidelines are making homeownership unaffordable for many Floridians and driving private insurers out of certain areas of the state.  We urge lawmakers to continue to explore solutions to Florida's insurance problems and to support sensible legislation that balances the need for property insurance relief with measures that ensure Florida's insurance industry remains healthy and competitive."
"We are grateful for the actions of previous Legislatures that lowered the state sales tax on commercial leases. This tax rate currently stands at 5.5% but will drop 2% in the coming years based on the work of the 2021 Legislature.  We ask lawmakers to support Senate Bill 1558 by Sen. Joe Gruters and House Bill 6093 by Rep. Tommy Gregory.  These bills would eliminate this burdensome tax and give Florida businesses the financial resources needed to grow their companies and enrich their communities."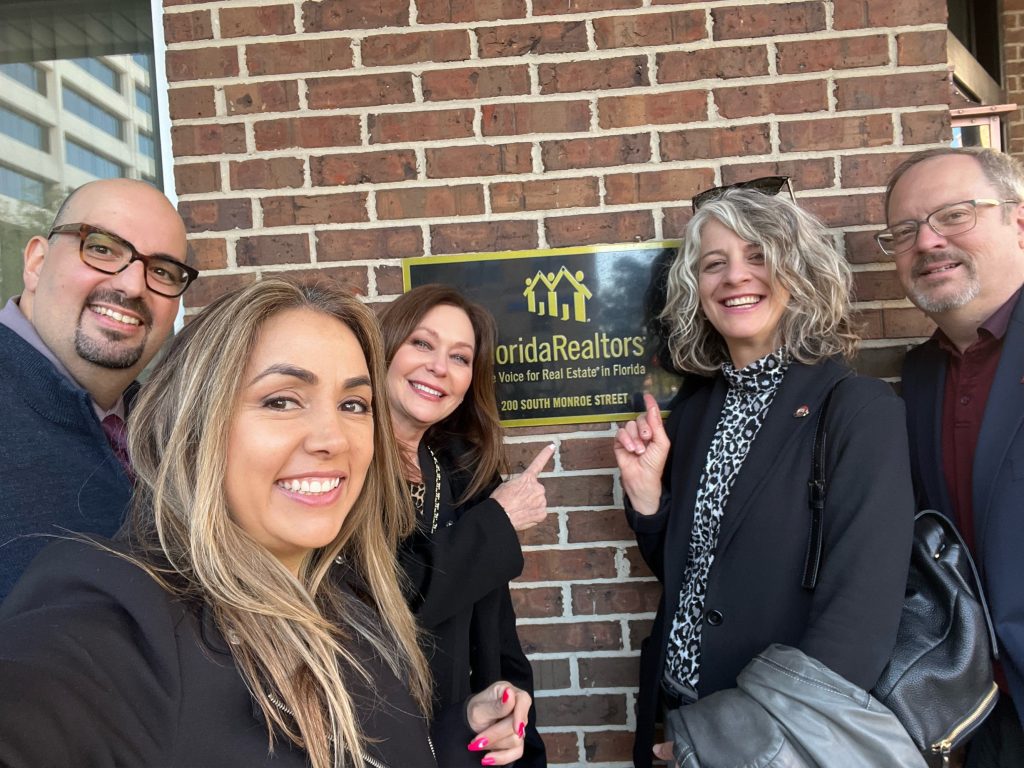 Congratulations to everyone that participated in GARD this year, whether in person or behind the scenes, it's a true team effort! Thank you to our State Representatives and Senators for taking the time to listen and understand our pains. And thank you Florida REALTORS and Miami REALTORS for having the best public policy team ever!