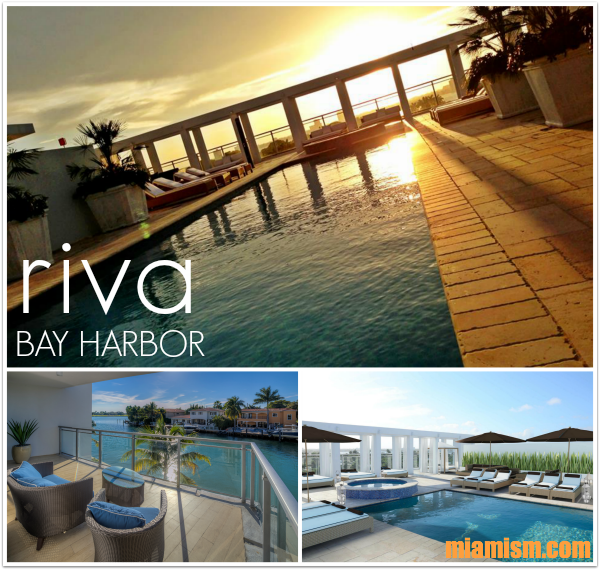 UPDATE on RIVA Bay Harbor! The project is now 70% SOLD! The remaining inventory varies between models and designer-ready residences and range in price between $1.31 and $1.699 Million. All units have water views and are flow-through. This is not a pre-construction building – it is ready for you to occupy today. Contact us today to schedule a showing appointment, you will be in complete awe of this building!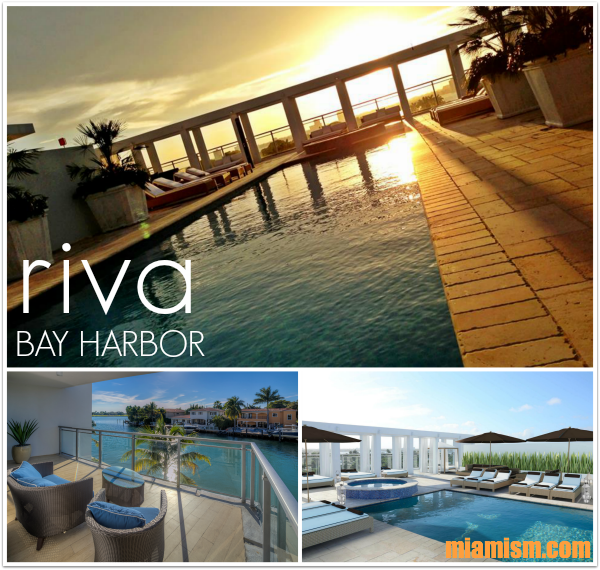 Miamism.com would like to present one of our favorite new condos in Miami. This one is a small-scale, boutique building in Bay Harbor Islands with perfect features and amenities, but most importantly, understated elegance that will make you fall in love.
Riva Bay Harbor design
Riva Bay harbor is a 7-story development with 25 residential units, featuring 3 and 4 bedroom residences that range in size from 2,300 to 3,400 square feet (230-340 square meters). All units are flow through facing east and west and have wrap-around balconies ranging from 400 to 2,700 square feet. All residences, without exception, have water views. It was designed by Frankel Benayoun Architects, Inc., who I confess I did not know before this, but was impressed by the distribution and flow of space. The facade is modern and understated and interior design of the common areas was done by Sam Robin with a unique nautical theme that is so appropriate for Miami.
Riva Bay Harbor location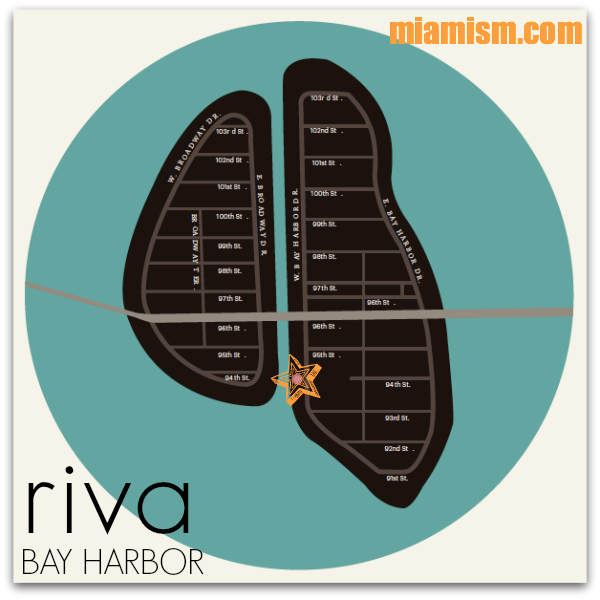 If you are not familiar with The Town of Bay Harbor Islands, you should be. It has a central location with easy access to both Miami and Fort Lauderdale International Airports. It is walking distance to the beach as well as easy access to the mainland through the Broad Causeway Toll Plaza. It is a dynamic community of fine homes, luxury condos and apartments with a popular downtown area with offices, restaurants and shops. But my favorite things about Bay Harbor Islands are:
Riva Bay Harbor is located on the southwest corner of the east island with views of luxury residences across the canal and exclusive Indian Creek Island and golf course to the south. You can literally walk across the street to the school and will have views of both sunsets and sunrises from your own residence.
Riva Bay Harbor Amenities
State-of-the-art fitness center
24-hour security
24-hour concierge services
private boat slips available
secure garage with valet parking
rooftop pool and jacuzzi with panoramic views of

the atlantic ocean
downtown Miami
indian creek country club
AND Biscayne Bay

private entry elevators foyers
Riva Bay Harbor pricing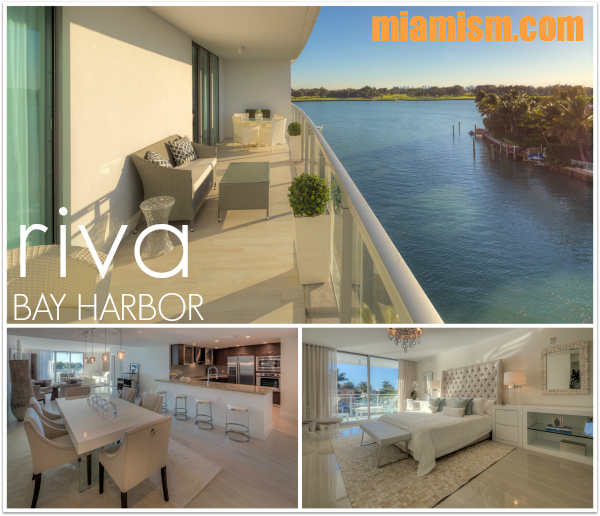 Riva Bay Harbor is a finished building ready for you to move in – so no need to wait months with current pre-construction projects. You can purchase a designer ready residence waiting for you to apply perfect finishes that fit your needs, or you can also purchase some model units with interiors by Steven G, SOJO and/or Artefacto. Prices of left over inventory range from $1.1 to $3 Million with maintenance fees of approximately $.70 per square foot which include all amenities (valet parking, 24-hr security, common areas and concierge services). Contact us for floor-plans, specific information or to schedule an appointment. Or you can also email us at RivaBayHarbor@miamism.com Condo Name: Riva Bay Harbor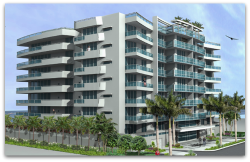 Architecture: Frankel Benayoun Architects Interior Design: Sam Robins Location: 9400 W. Bay Harbor Drive, Bay Harbor Islands, FL 33154 Contact: rivabayharbor@miamism.com *03/18/14