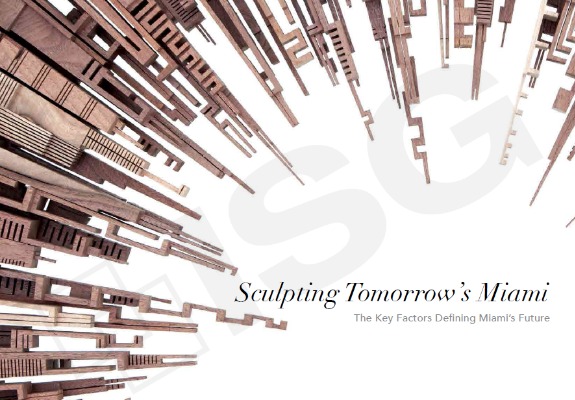 Sculpting Tomorrow's Miami – The Miami Report
Miami comes in 6th in Knight Frank's Wealth Report for The world's most important cities to ultra high-net-worth individuals. For the 3rd consecutive year, Miami has moved up in the ranks.
The Miami Report
The latest edition of The Miami Report is out! The ISG WORLD family and parent company to our brokerage, Related ISG International Realty, is proud to present the most recent update on the current market conditions of Miami, our emerging Global City. Discover the factors that continue to move Miami up in ranks as one of the top ten cities that matter to UHNWI's. Explore the effects Miami's real estate, financial, cultural, and technology industries have on our community, and examine the factors sculpting the future of our city. In this edition, The Miami Report goes a step further and takes an in-depth look into how cultural livability factors are especially attractive to ultra high-net-worth individuals. Furthermore, it explains how the surge in value of the dollar has caused a softening of new condominium absorption. History, however has proven that once the new currency dynamic is accepted as the norm, the lure of Miami's stable investment environment and asset protection will once again fuel foreign investment in our market. And the most exiting news:
Technological advancements, international finance and entrepreneurial endeavors will provide substantial opportunities for job growth in Miami. The introduction of innovative ideas combined with a well-educated labor force will generate a flow of capital investments to our magical city.
Please contact us for a complimentary copy of The Miami Report by leaving a comment on this blog post or emailing us at miamireport@miamism.com or REGISTER HERE Other articles of interest:
**originally published 10/22/2015