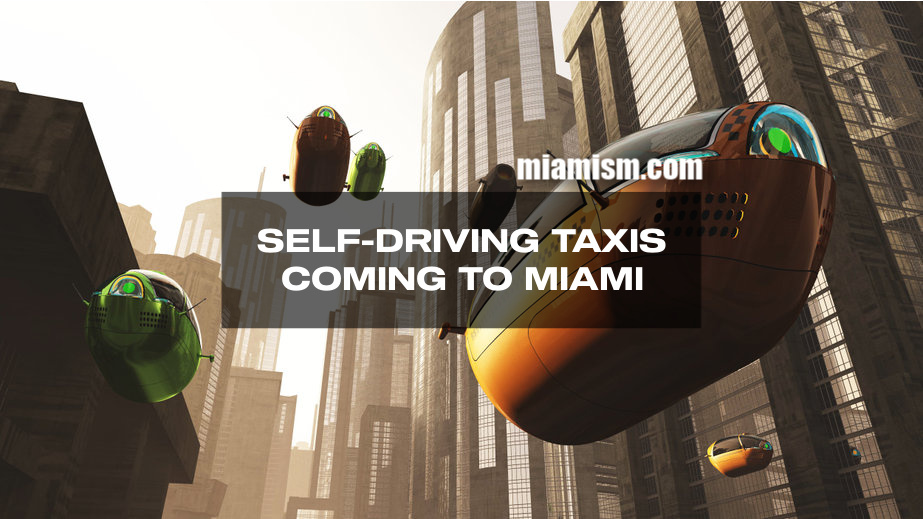 Self-driving Taxis coming to Miami!
I don't know if this is cool or terrifying, knowing the reputation we have for bad drivers in Miami. And just for those that need a little humor, go read our 10 Basic Tips to Drive in Miami.
But I digress… The Miami Herald announced that Ford, Lyft and the autonomous driving technology group Argo AI announced Wednesday they would begin deploying self-driving ride-hail cars in Miami-Dade.
This certainly puts Miami at the forefront and the irony is that our city was chosen because our "driving conditions here are notoriously unpredictable." <<< #duh
"As us locals like to say: If you can drive in Miami, you can drive anywhere," Alex Buznego, Miami-based autonomous vehicle market manager for Ford Motor Company, wrote in March.

By exposing Argo AI's self-driving system to the unique and challenging situations in Miami, he said, Ford gets closer to scaling its technology to other cities across the country.

"Every day, Argo AI encounters a variety of scenarios that we don't experience in other cities. Miami is known for heavy traffic, fast driving cars and many pedestrians and cyclists," Buznego said.
Here's the good side to what seems to be a terrifying experiment, the shared belief is that autonomous vehicles will be a key enabler for a cleaner, safer and more efficient urban mobility landscape. And that, my friends, is great news, even if we are the guinea pigs.