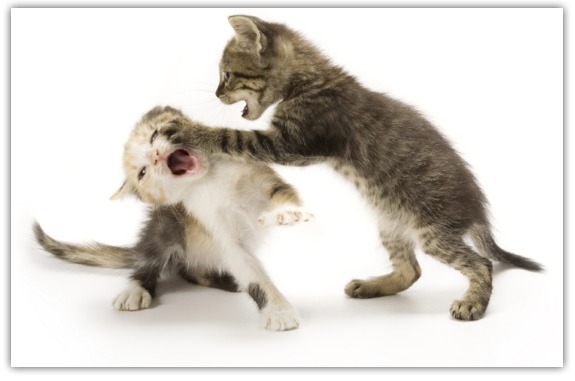 Seller's Market in the middle of a Down Turn?
This may be difficult for a lot of you to digest, and many of you may even think I am crazy, but I'm not alone. The topic of a seller's market in particular areas of Miami Beach and Miami keeps popping up in conversation. Of course we're not talking of a full-blown seller's market, but we're talking about a particular price range in certain neighborhoods that is flying off the shelves like hot bread.
If you are looking for a Miami Shores home, a Morningside home, a Belle Meade home or a home in Miami's Upper East Side under $450,000 – you may find yourself getting offers rejected, may find yourself in multiple-offer situations, and in some cases even bidding wars!
I don't have to convince you of this, if you are out there in these areas, including Miami Beach, Surfside and other sought out neighborhoods, you are seeing this day in and day out. The demand for these homes is higher than the supply. When a home hits the market, you better be one of the first ones to see it to even have a chance. The ones that show well go in a snap, and the ones in more desirable locations end up selling higher than listed. A lot of the homes under contract even have back-up contracts!
Most first time home buyers are in this price range but you also have investors with cash in hand waiting to make the move. If you are a buyer in this price range, you need to have a plan, you need to know where you stand and realize that if you are picky or if you net pick an offer, you won't achieve your home ownership goal. So what can you do to prepare yourself?
Have your finances ready
Lending plan needs to be in place with pre-approvals and proof of funds.
If you happen to be FHA approved, make offers as clear and as high as possible, a lot of sellers are accepting conventional loans that are less so they don't have to deal with some FHA requests.
Climb out from under your rock and educate yourself about pricing so you don't end up missing out on every house you like because you are not realistic.
Do you really know what you want?
Make a list of what you want in a home, write the "can't do without's" at the top of the list, and be ready to compromise.
Separate wants from needs
You won't be able to have your cake and eat it too, but you WILL be able to make a house a home
You will have to prioritize and sometimes give in to some "can't do without's"
Know the ins and outs of the real estate market
A reputable Realtor that knows the area and has an established rapport with other local agents is key. This can mean the difference of actually having a chance in a multiple-offer situation.
Know what homes have sold for and approximate price per square foot in the area you are searching
Time to drop the condescending tone
Asking how long a house has been on the market or patronizing the condition of a property will not get you anywhere
Knowing that your price range is moving will be a lot more helpful to you
Don't double guess information from other agents – if they say offers are in place, it's no longer a game
Use the KISS principle
Keep It Simple Stupid!
Simplicity should be a key goal and unnecessary complexity should be avoided
This applies when making requests and writing up contracts
Seller's Market in the middle of a Down Turn? Maybe far fetched, but if you pay attention, and if you find yourself in any of the situations I mentioned, you may just agree with me. It's also Tax Credit Crunch Time! Need to have an executed offer before April 30th…but in my opinion, nothing will change after the deadline … you will still need to be proficient to achieve your goals. **originally written on April 26th, 2010**