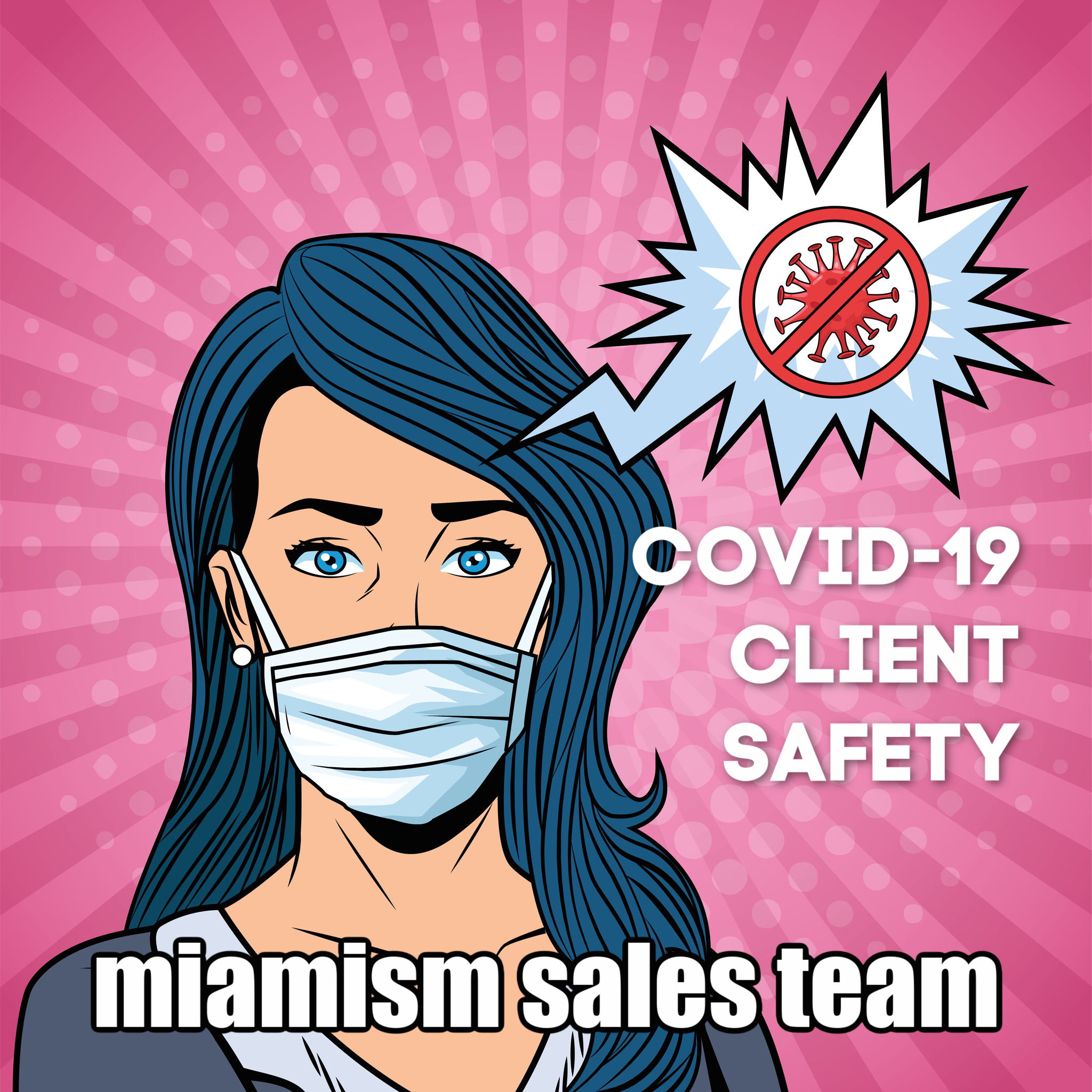 Selling your Miami Home with COVID-19 in mind
Safety! Safety! Safety!
That is the number one concern today and we make sure to take all necessary precautions to minimize your exposure and make you feel safe.
In a survey by REALTOR.com, people thinking about selling their homes today indicated that they are generally willing to allow their agent and some potential buyers inside if done under the right conditions. Sellers are less comfortable, for obvious reasons, and weary about open houses.
Our Miamism Sales Team, together with our brokerage, have devised a safety protocol for us and our clients and it starts with listening to your concerns.
1. We pre-qualify all prospective buyers before physically showing the home
That means that we request a lender pre-approval letter if they are getting financing and/or proof of funds if buying cash. That means "no tire kickers"!! If you are serious about buying, you will have no issues providing either.
2. Photos / virtual tours / live broadcasts
In today's age of technology, we have the tools to show you the property without having to be physically present. We are constantly doing live streams from the property, we provide professional photos, floor plans, 3D virtual plans and make sure you can get a real feel of the home prior to scheduling an appointment.
3. Actual showing protocol
We make sure we have clear instructions when showing our listings. We limit the amount of people in the property per showing, face-masks are not optional, we create a "no-touch" enviroment where no doors, closets, surfaces have to be touched and we wipe down properly when we are finished.
4. We have COVID-19 showing kits
This includes hand-sanitizer, extra face masks, disposable booties, gloves and follow strict CDC guidelines.
5. No Open Houses
We only do virtual open houses. The truth is that open houses get us buyers and seldom sell a home. By doing virtual open houses, we not only advertise ahead of time, but to the right audience and get a lot more traffic than with traditional open houses.
—
It's simple, your safety and comfort level comes first. Times have changed and continue to shift quickly and virtual seller strategies should be a game-changing option for you. Let's connect so you can safely and effectively navigate through your evolving real estate needs.