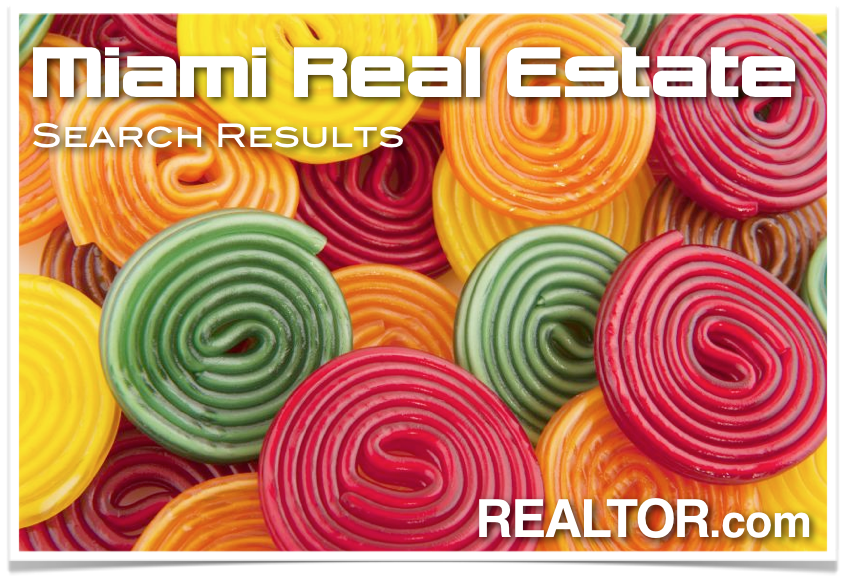 September 2012 Miami Real Estate Search Porn by Realtor.com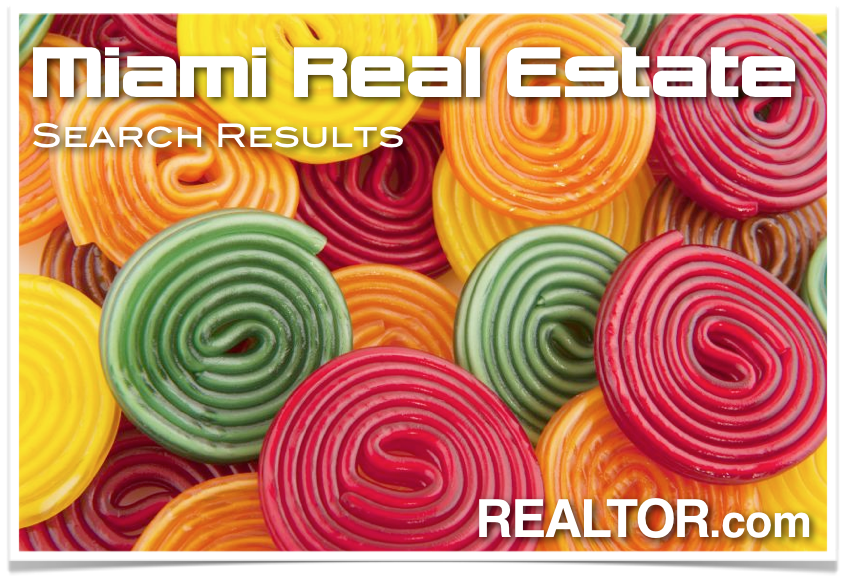 Just received real estate search results for August 2012 from Realtor.com.  Let me preface this by saying that I don't find this generalized data very useful at all but somehow you keep requesting it, so here it is.  Why don't we find it helpful?  Because if you are buying a Miami Beach home, you will want pertinent data that is localized and relevant.  Keep in mind that these numbers include all of Miami-dade County – you will compare homes in Fisher Island to those in Kendall….which are completely different markets, some may even say different worlds.
I do, however, think it's helpful to use this data to see overall improvement in Miami.  The fact that the median list price keeps increasing, that inventory of homes keeps decreasing, and average time of a property on the market has gone down considerably, is a key indicator of a recuperating and appreciating real estate market.
As per REALTOR.com, Miami was the #25 most searched market in the country in August 2012.
Median list prices for homes in Miami, FL hit $275,000 in August 2012, a 10.44% increase from one year ago this month, and 0.00% increase from July 2012.  The national median list price in August 2012 was $190,000, a 0.05% increase compared to August 2011.
 Active for sale inventory of homes in Miami, FL in August 2012 leveled out at 10,868, a -22.41% decrease compared to August 2011. National inventory counts for August 2012 were 1,843,736, a -18.68% decrease as compared to a year ago.
The median age of inventory in Miami, FL in August was 73 days, a -5.19% decrease compared to July 2012.  Nationally, the median age of inventory was 91 days, a 3.41% increase compared to July.
So how does Realtor.com arrive at these numbers?
Each month, Realtor.com surveys up to 250 Metro Service Areas (MSA) throughout the nation and monitors real estate trends including consumer search behavior, median list prices on for sale homes, active inventory counts and median age of inventory. The information is released to local markets to help consumers and real estate professionals as they work together to successfully navigate their local market.
Thanks to REALTOR.com for providing these stats for us on a regular basis.