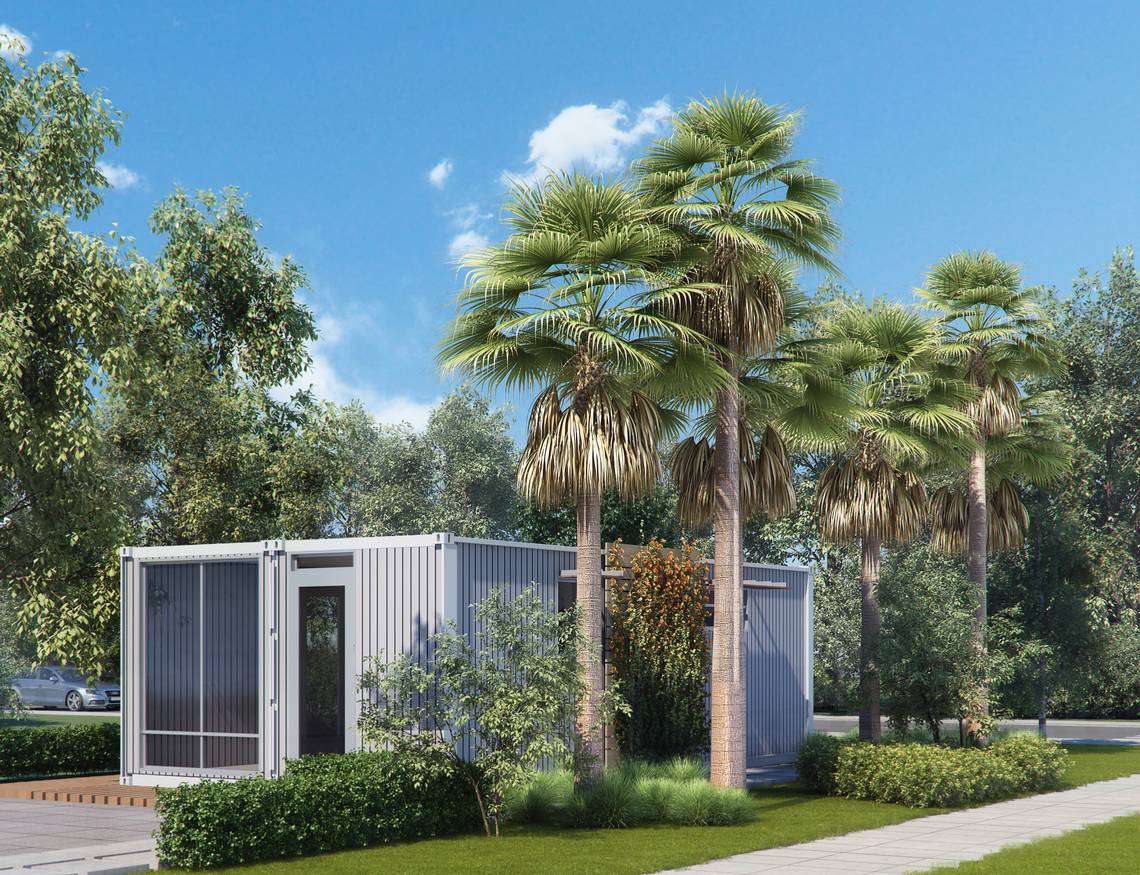 Shipping Container Concept Home in Miami
The Miami Association of REALTORS is responsible for a forward thinking concept to try to help solve our workforce housing problem. A few years ago, MIAMI REALTORS leaders began brainstorming on innovative and creative housing solutions and discussed repurposing underutilized commercial space for mixed use, putting housing units in parking garages, adding teacher housing on school campuses, changing zoning to allow for ADU's (accessory dwelling units) and more. A lot of what was discussed is now being implemented, including repurposing cargo shipping containers into homes.
The fact is there is a shortage of affordable housing and/or workforce housing in Miami and this pilot program will identify the steps and challenges to container home construction in Miami-Dade County. It will also demonstrate to the community that container homes can be cost-effective, functional and aesthetically pleasing, but most importantly, it will establish an affordability model that can be replicated for future development.
Cargotecture across the Globe
It's key to understand, for those that think that shipping container homes are a horrible idea, that these are being used worldwide. The solutions are not only for affordable housing, they are used for luxury homes with incredibly beautiful designs. Take a look at this Hamptons' retreat by MB architecture. Cargo architecture is so popular now because it provides a simple and convenient pre-fab solution to housing at all levels and being called "cargotecture".
Shipping Container Home Specs & Deed Restriction
The shipping container prototype is located at 6180 SW 63 Terrace in South Miami. It's a 1 bedroom / 1 bathroom home with 480 sq.ft. and sits on a 3,200 sq.ft. lot. The container home will be sold "at cost" for the total construction and development fees incurred by the association, which are to be documented and published upon completion. In no case will this exceed $205,000 as per the county deed restriction. The deed restriction identifies that the home must sell to an income qualified buyer whose income range is at 80% or less of the area median income (approximately $51,000), "at cost" for development and construction. The property is subject to an "Affordable Housing Restrictive Covenant" to remain affordable for 20-60 years.
Shipping Container Home Partners
Although this was an initiative by MIAMI REALTORS, this project would not be a reality without all the parties involved, which include Miami-Dade County, The City of South Miami, South Miami Community Redevelopment Agency (SMCRA), Cobo Construction and The Little River Box Company.
Initiatives like this make me proud to be a MIAMI REALTOR and leader. Our Association is walking the walk and talking the talk by taking action, building a prototype that explores the challenges to a new style of housing that may be a feasible solution to one of our many housing problems. KUDOS to all involved!