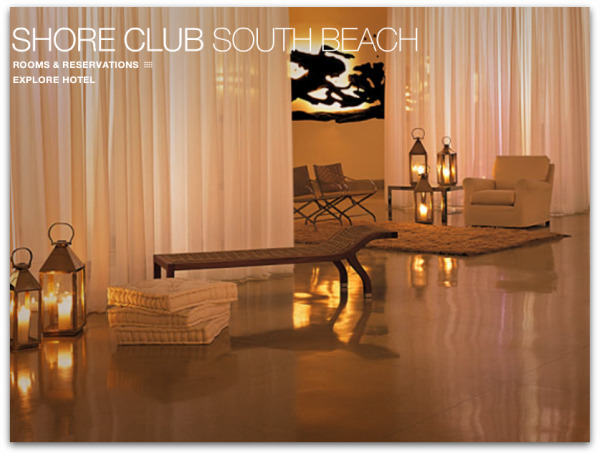 The Shore Club in trouble?
Please say it isn't so! The Shore Club is one of my fave getaways when Rick and I want to go out and venture to South Beach.  The chic atmosphere and people watching is beyond this world and for our friends that stay at the Shore Club Hotel when they are in town, the concierge services are top notch!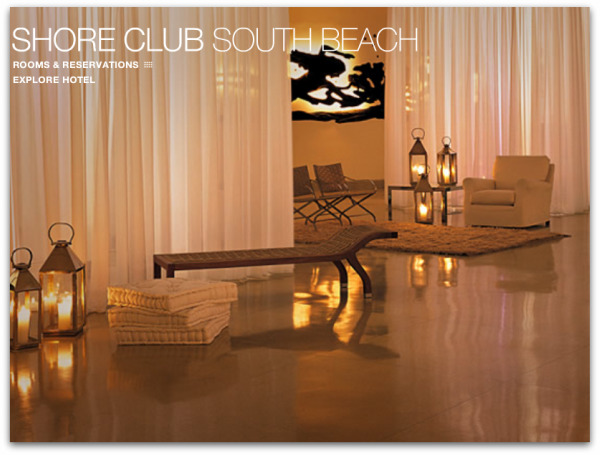 Of course we should have seen it coming when we went to review a mojito and found them to be less than desirable… (so much so that I couldn't do the review and @mrmiamism took over!)
Mojito Review – The Shore Club Hotel – South Beach
According to Deidre Woollard from Luxist.com – The Shore Club Goes Delinquent On Its Mortgage:
Could we be seeing another hotel in trouble? The WSJ's Developments blog says that The Shore Club in Miami Beach has gone delinquent on its $111.5 million securitized mortgage. The mortgage has a special server Cerberus Capital Management LP's LNR Partners Inc. which has reported that father and son developers Philip and Michael Pilevsky had withdrawn a threat to close the hotel after the mortgage server agreed to fund basic expenses including payroll from the mortgage's reserves. According to credit-research company Trepp LLC, the Shore Club's mortgage is 30 days delinquent this month. The hotel also owes another $11.5 million in separate debt besides the mortgage.
The Morgans Hotel Group has been known to have their game on – so I hope to keep dining at Nobu and hope the pretty people don't get displaced.