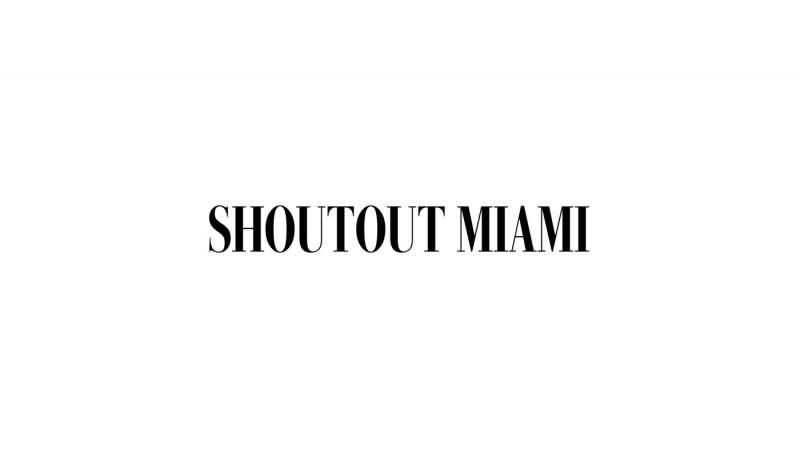 Shoutout Miami – Meet Ines Hegedus-Garcia | Architecture & Historic Realtor
This article interviewing Miamism was originally published in Shoutout Miami on December 9, 2020.
We had the good fortune of connecting with Ines Hegedus-Garcia and we've shared our conversation below.
Hi Ines, every day, we about how much execution matters, but we think ideas matter as well. How did you come up with the idea for your business?
I was marketing myself like any other REALTOR, following advice from industry experts and coaches but my marketing didn't feel real, red flags kept going off and instinctively, it felt fake. Being a creative in real estate meant that I couldn't do things like others in the industry, it meant that I had to find a path that made sense so I decided to follow my gut. I dumped all the "look at me" marketing, even my photo from my business cards. Marketing became client centric, focusing on selling Miami's lifestyle, selling its way of life, like a philosophy, an "ism" and Miamism was born! I have to admit that selling Miami is easy because I love the city and everything about it. Being an architect by training meant that I would focus on its historic and architecturally significant architecture and my blog, Miamism.com, would tell stories that would organically attract the consumer to how I do business. Miamism.com was a match made in heaven and 15 years later, continue to create content and attract like minded people that I love to work with.
Can you give our readers an introduction to your business? Maybe you can share a bit about what you do and what sets you apart from others?
Being a real estate agent in a sea of mediocrity meant that I had the opportunity to stand out from others by doing things differently, but also felt a duty to get involved in elevating the industry. I would not only write my own story, but would immerse myself in social media and technology and eventually get involved in leadership at the local, state and national levels. To think that a lifestyle blog would open up doors in the prop-tech industry, to learn about the latest and best tools in real estate is still beyond belief. Doing things differently meant having to reinvent a perception of how business is done and convincing potential customers that working with me was the right answer. At the same time, dealing with new media and using technology meant having to be constantly studying and learning but continued to embrace the challenge and that translated into respect from colleagues and clients. Miamism has become my passion, a lifestyle blog focused on historic and architectural properties, one that educates the consumer on local trends and one that continues to evolve according to our audiences needs.
If you had a friend visiting you, what are some of the local spots you'd want to take them around to?
My clients always tell me that Miamism could easily be a travel guide. People visiting Miami always call me to ask where they should go and what they should not miss. I actually have a few articles on landmarks as well are prominent architecture. So many places, so little time!! You can't leave Miami without stopping by Versailles' ventanita and pick up a cafecito. You HAVE to go to Wynwood and take in all the amazing murals and visit a few of our top restaurants. Cannot leave without touring South Beach's Art Deco District. And lastly, if you can experience the Miami River via boat, at night, your life will be complete! I could go on and on about other places like PAMM, or BCC or even the People Mover … please stop me now. Miami is awesome from every angle.
Who else deserves some credit and recognition?
Contrary to what many may think, writing is not my forte and was never something I could find myself doing on a regular basis. On the contrary, English is my second language and I was always scared of writing. When I decided to start my blog, I went straight to the best and was mentored by Paul Chaney, author extraordinaire, who has written a few books including Realty Blogging and The Digital Handshake. I thank Paul every day for guiding me and letting me know that making mistakes, having a voice and being myself was a recipe for success.
Website: www.miamism.com
Instagram: https://www.instagram.com/miamism
Linkedin: https://www.linkedin.com/in/miamism/
Twitter: https://www.twitter.com/ines
Facebook: https://www.facebook.com/miamism
Youtube: https://www.youtube.com/miamism
Image Credits
all photo credits: miamism.com