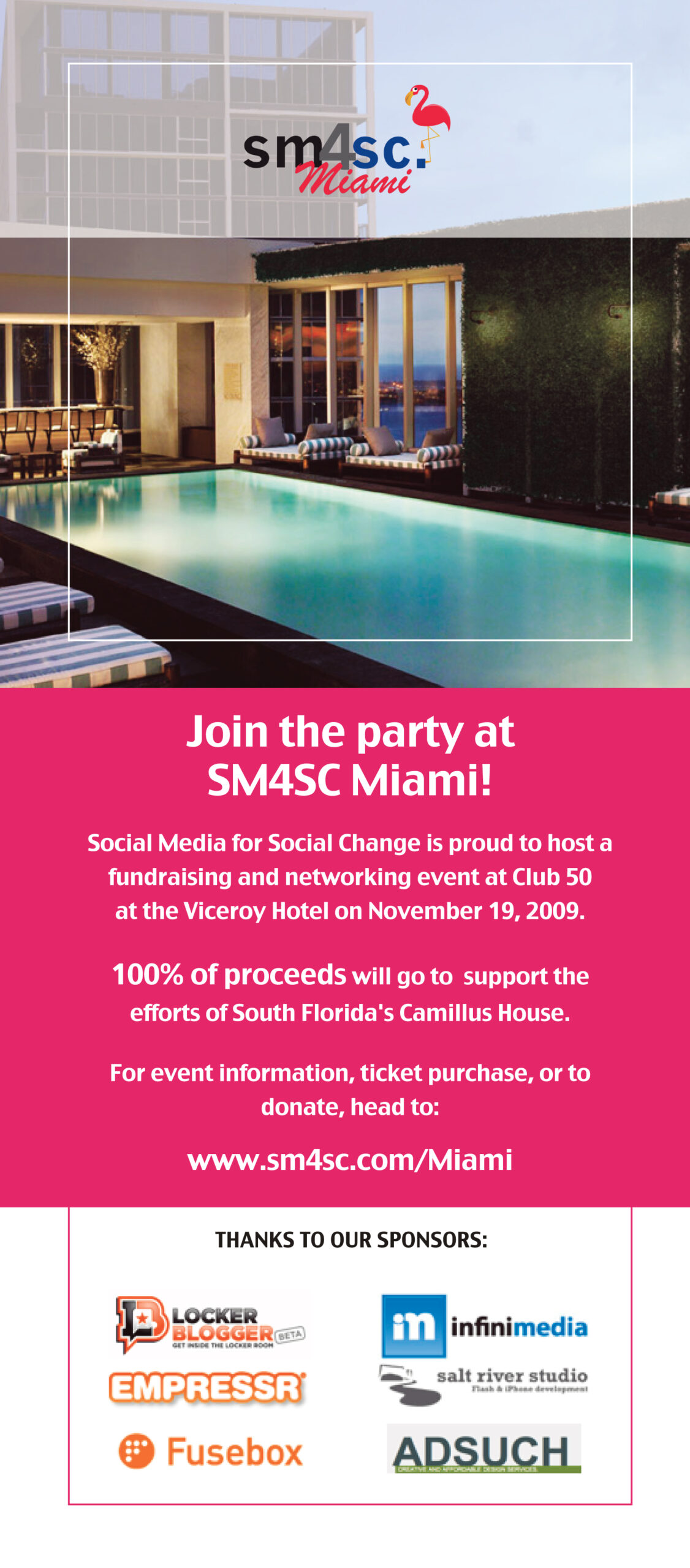 Social Media 4 Social Change Miami
Time to get involved!
SM4SC Miami will be held on November 19th, 2009 and all proceeds will go to support the efforts of The Camillus House. Remember that when times are tough, it is even more important that you give back and every little bit helps!
For more information please visit www.sm4sc.com/miami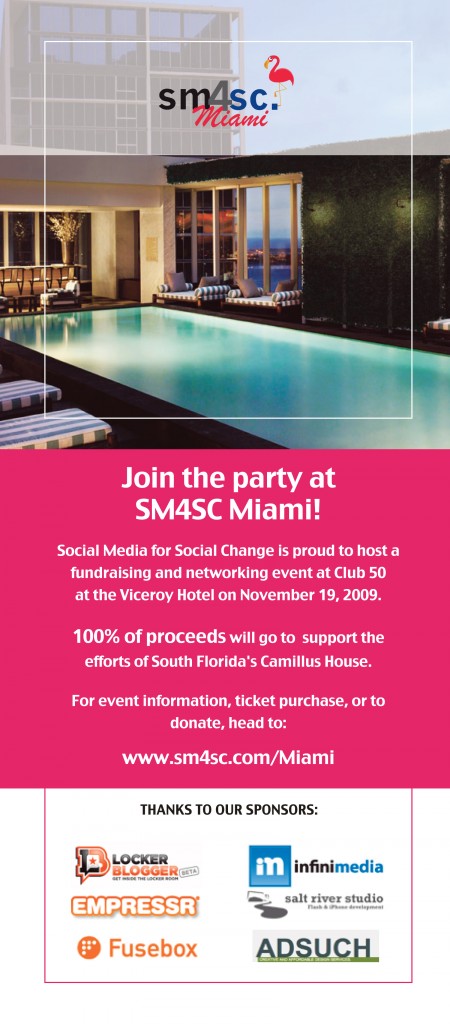 What is SM4SC?
YOU CAN CHANGE THE WORLD WITH THE TOOLS YOU HAVE RIGHT NOW


The social media world has proven that, though still a young and small community within a multitude of industries, we have the power to exact great change.

Social media has broken down walls and created conversations. IBM does product testing in Second Life. Old college classmates reunite on Facebook. Zappos does intra-office communication via Twitter. All great, paradigm shifting events.

But we believe something more is possible.

Something powerful that could help nonprofit organizations — organizations that struggle to keep their bottom line alive — get the support and recognition they need to help the families and individuals that depend on their efforts.

We want to use the tools that are helping businesses and companies grow to do something more than make a buck… we want them to make a difference.

Join with us in starting a movement that will bring individuals, startups, companies, corporations and the causes we value together to change the lives of those who need it most.

Can you help?
Make sure you check out the sm4sc blog to get more information and this awesome video by Meg Fowler (@megfowler) and Gradon Tripp (@gradontripp) to promote the event.
youtube://v/TNGKXOkIHnM