Social Media Presentation in Miami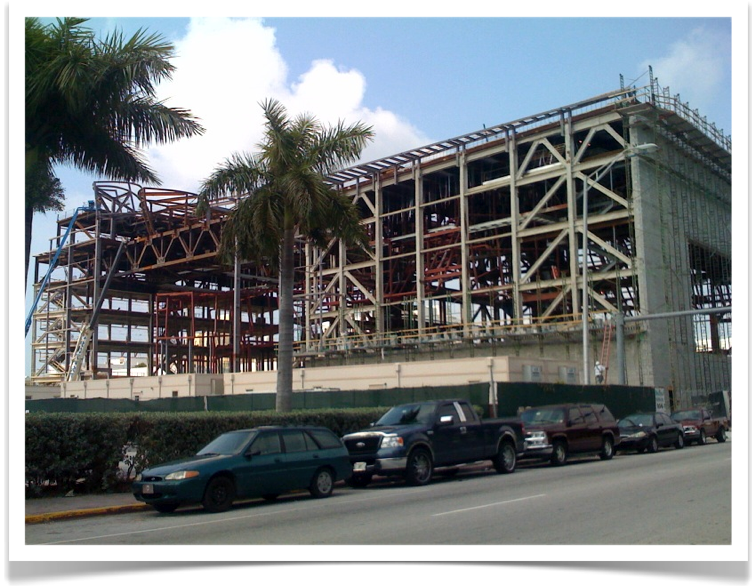 This is totally not related to Miami Beach Real Estate but wanted our readers to know that tonight I get to do a presentation for the Social Media Club of South Florida about using Social Media for Business.
This is how the event was announced at SocialMediaClubSF.org
Join us for an eye-opening and practical meeting on how to use social media for your business!
About our speaker
Ines Hegedus-Garcia will share how she has successfully integrated blogging and social networks to transform her real estate business into one of South Florida's leading brokers.
Ines is a Miami Beach Realtor with Majestic Properties and authors Miamism.com and MiamismPix.com.  She is a founding partner of Team Miamism, one of South Florida's first realty teams to capitalize on Internet marketing and dedicated to using media innovations to promote their services. Ines is a contributor at AgentGenius.com, a national real estate magazine and, together with other prominent real estate bloggers, is on the advisory board of The Social Media Marketing Institute (SMMI), created to help professionals engage in social media and foster communication as a means of enhancing relationships and engaging current and potential clients.
Today Ines is called upon for speaking engagements to educate others about the power of new media. She goes out of her way to engage and be engaged, often using mojitos to keep the mood light and give everything she does a Miami flavor.
Ines is bilingual and credentialed with a bachelors degree in Architecture from the University of Miami. She specializes in Miami Beach luxury properties, historic homes and architecturally relevant real estate with a focus on relationship-building and exceptional customer service.
After hours:
Immediately following our meeting at Broward College, we'll convene at Off the Hookah restaurant and lounge, to continue our conversations.
Off the Hookah
300 SW 1st Avenue
Suite 103
Ft. Lauderdale, FL
offthehookahfl.com
Cost
Attending our regular monthly meetings is always free.
As always, we look forward to seeing you!
Do connect with us online:
* If you're on Facebook, join our group
* Follow us on Twitter
* Connect with us on LinkedIn
RSVP
Please RSVP on Eventbrite (free).