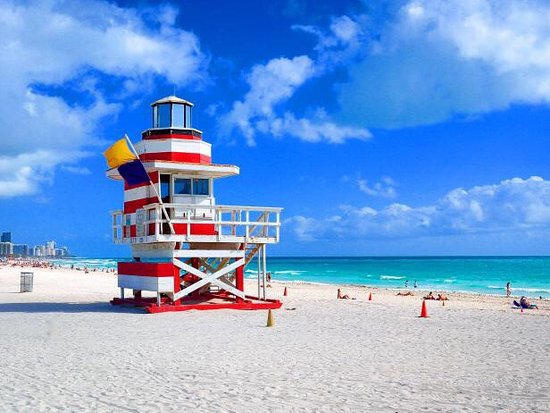 South Beach Makes Top Beaches in America List
Yes, we got excited too, although South Beach is no. 14. The good news is that 40% of the top 25 Beaches in America, are in Florida. This study, provided by Trip Advisor, announced the winners of its Travelers' Choice awards for Beaches.
With cold weather causing many of us to wish for sunnier days, now is the perfect time to make your dreams come true and plan your next beach getaway at one of these amazing, award-winning beaches! This list of travelers' favorite beaches around the world has something near or far for surfers and sunbathers alike," said Desirée Fish, vice president of global communications for TripAdvisor.
So if you are looking for beach inspiration, this list may do the trick. The number 1 beach in the world was Baia do Sancho in Fernando de Noronha, Brazil. It identifies my favorite (Gray Bay Beach in Provo, Turks & Caicos) as number 5 in the world.
The number 1 beach in the US was Clearwater Beach! So kudos to our Clearwater neighbors. If you are looking to buy in Clearwater, we have awesome partners that we can recommend.
The list also identifies best beaches by regions all over the world.
As for our number 14th spot. South beach is described as "Paradise in the middle of party central" and best time to go: Year-round.