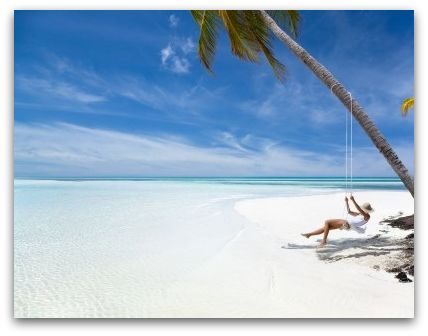 South Beach makes the Worlds Sexiest Beaches List
How am I not surprised that South Beach would make it to the Travel Channel's "World's Sexiest Beaches" list? South Beach is HOT! from bodies, to clubs, restaurants and talk about eye candy no matter what your thing is! I love my what I do, selling Miami Beach Real Estate in a place like this is amazing and wouldn't change it for the world. The diverse culture and perfect weather all year round will satisfy the pickiest person (unless you are into North Pole weather, of course…..don't dare step foot on South Beach).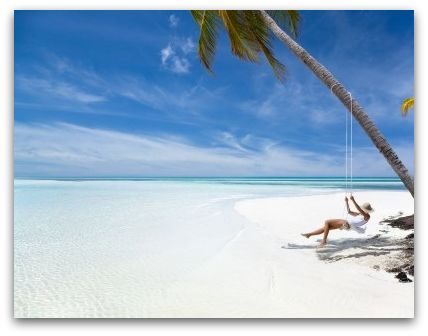 So here's the infamous list:
No. 21: Venice Beach, Los Angeles, California – Sex Appeal: Easy access from downtown Los Angeles and hours of funky entertainment.
No. 20: Maundays Bay, Anguilla – Sex Appeal: Intimate destination with soft sand and luxury accommodations.
No. 19: Bikini Beach, Punta del Este, Uruguay – Sex Appeal: One of South America's trendiest spots. Draws a big beach crowd that likes to party!
No. 18: Playa del Carmen, Mexico – Sex Appeal: Cosmopolitan vibe yet family-friendly. Close to Cancun and the Mayan ruins of Tulum.
No. 17: Crane Beach, Barbados – Sex Appeal: Dramatic cliffs, active surf and cooling trade winds.
No. 16: Seven Mile Beach, Negril, Jamaica – Sex Appeal: Calm and warm waters, where swimwear is optional!
No. 15: Matira Beach, Bora Bora – Sex Appeal: Crystal-clear water and the famous Mount Otemanu.
No. 14: Macaroni Beach, Mustique, Grenadines – Sex Appeal: A beautiful beach encompassing only 1,400 acres. Located a quick flight from St. Vincent.
No. 13: Clifton Beach, South Africa – Sex Appeal: Diverse and friendly crowds, plus amazing views of the Twelve Apostles mountain range. Clifton is also recognized for being a "green"beach.
No. 12: Sunset Beach, Oahu, Hawaii – Sex Appeal: The epicenter for big surfing and jaw-dropping action.
No. 11: Pink Sands Beach, Harbour Island, Bahamas – Sex Appeal: An ultra-sexy beach that stretches for 3.5 miles. Tiny shelled creatures called Foraminifera give the sand its pink color.
No. 10: Barra da Tijuca, Rio de Janeiro, Brazil – Sex Appeal: A sought-after location for surfers, kite-boarders and windsurfers.
No. 9: Manhattan Beach, Los Angeles, California- Sex Appeal: Home to beach volleyball, great waves, watersports, and toned and tan bodies.
No. 8: St. Jean Beach, St. Barths – Sex Appeal: It's wealthy inhabitants and celebrity visitors. It's a place to show off your yacht and let loose.
No. 7: Ko Phi Phi Islands, Thailand – Sex Appeal: A nature lover's paradise, with limestone cliffs and clear waters.
No. 6: Bondi Beach, Sydney, Australia – Sex Appeal: Thirty minutes from Sydney. An international hot spot known for clear blue waters and active surf.
No. 5: Godahl Beach, Canouan, Grenadines – Sex Appeal: A serene location and perhaps the Caribbean's best-kept secret.
No. 4: Patong Beach, Phuket, Thailand – Sex Appeal: Its notorious night club scene.
No. 3: Waikiki Beach, Hawaii – Sex Appeal: Great surf and a stunning landscape made famous by Hollywood films.
No. 2: South Beach, Miami, Florida – Sex Appeal: Constant energy and a hot nightlife.
No. 1: Ipanema Beach, Rio De Janeiro, Brazil – Sex Appeal: Beautiful people, tiny swimsuits and mountain views.
To top off the sizzle here in South Beach – Cosmopolitan Magazine is sponsoring its annual Cosmo Bikini Bash at Nikki Beach Club on March 14th, 2009. Nikki Beach is located on the southernmost tip of SoFi on One Ocean Drive – Miami Beach. Let the HOTNESS continue!