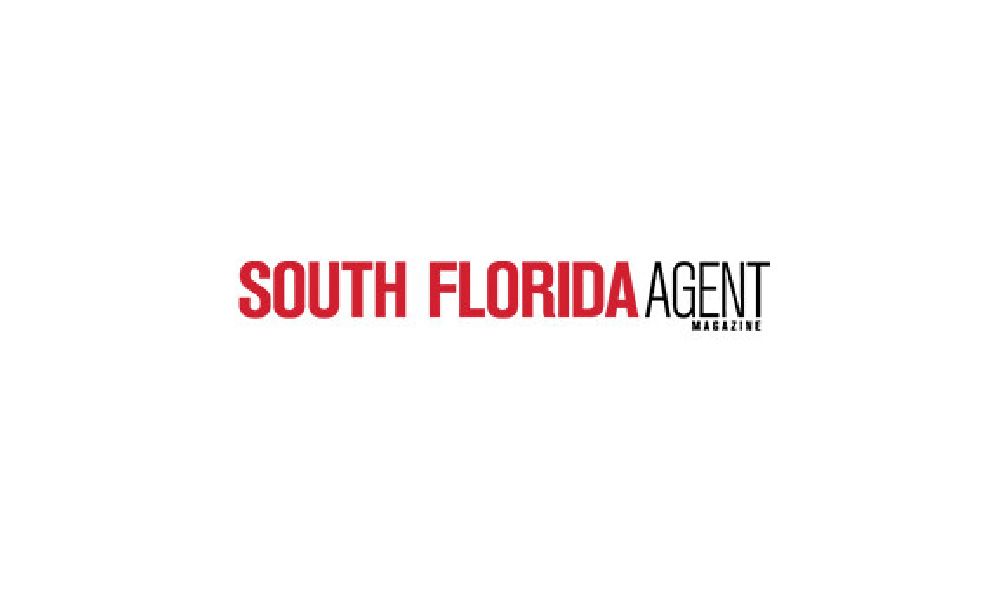 South Florida Agent Magazine – Miami REALTORS® set priorities for 2023
Miami REALTORS® set priorities for 2023
Happy to have given the opportunity to write a column for South Florida Agent Magazine with my new role as 2023 Chairman of The Board for The Miami Association of REALTORS.  Definitely a highlight in my real estate career.  Please note that The Miamism Sales Team continues to assist buyers and sellers with their real estate needs, complemented with this amazing volunteer role.
This column's purpose was to highlight what Miami REALTORS does for its members, its many facets, as well as goals and priorities for 2023
Most real estate agents don't know that Miami REALTORS is the largest local association in the nation and bigger than 45 state associations.  It also surprises me that most agents don't know anything about what the association does for them other than MLS access.
With a member-centric and member-driven mission (to be the business and public policy advocate for REALTORS®), Miami staff and Miami volunteers focus on how to make members better and more profitable.
I'd love to share the 2023 theme and priorities as well as a few ways our amazing association empowers its members.
Forward Thinking
I am honored to have been elected chairwoman of The Board for Miami REALTORS and to follow the steps of so many great leaders who have gone before me.  This year the goals are lofty with 2023's theme being "Forward Thinking."  With all the talk about data data data, it's crucial to understand the data in order to control the narrative and thus empower our members.
2023 Top Priorities
To help define the Realtor Value – Miami's value is to help members hone in their value proposition in order to combat constant contention.
Next phase of education – Because new technologies are always emerging, the way of doing business is changing and new real estate models are appearing every day, it is crucial to be innovative, stay informed and stay ahead of the curve.
And lastly, to work with  a holistic mindset to bring it all together from NAR, Florida REALTORS and our own boards, not just in the spirit of collaboration, but as a human-centered and impactful organization.
Chief Economist
Talk about direct empowerment by providing regular economic updates for our members prepared by Miami's own Chief Economist Gay Cororaton.
Education
Always at the forefront with live and virtual classes that are the best and cover every level of our profession.
City Spotlights
We have City Spotlights all over South Florida with city officials, local mayors and council members speaking about their cities directly to agents in their own micro-markets.
Legal – Fair Housing
Miami REALTORS also has its own chief legal counsel helping members stay on top of legal updates and fair housing.
Global Powerhouse
Because Miami is a Global market, Miami REALTORS also understands the importance of having global partners and having the largest Global resource in the nation, including international trade missions like the upcoming one in February to Dubai, hosted by our own YPN Global. We also host an annual Global Real Estate Congress in November with dozens of countries in attendance. And can't forget our research and resources that provide data on which countries are watching and buying in Miami.
Commercial
Our commercial resources are second to none with the largest Commercial Association in Florida and our own Commercial MLS!
Community Projects
We have community projects all over South Florida where we work directly with NAR and leverage grant dollars in our own backyard and have contributed nearly half a million dollars to direct projects in South Florida.
Advocacy
One of the most overlooked offerings, and this is the one that shocks me the most, is our advocacy efforts. We push for federal, state and local policy initiatives that strengthen the ability of South Floridians to own, buy and sell property.
Some advocacy victories:
Deemed real estate essential during COVID and solved a huge problem when condo 

association

s tried to block Realtors from accessing units and common areas to serve our buyers and sellers.
Massive sales tax reduction on commercial leases is coming from 5.5 to 2%.
First-

tim

e homebuyers will have access to recurring funds for housing.
Hallandale Beach municipal database for condo documents, leading the way for the rest of the state to follow suit. Miami-Dade HOA Doc Database coming February 2023.
Leadership
And the most exciting of all are our incredible leaders. Miami REALTORS has 112 elected leaders every year representing every market and real estate specialty. Talk about selfless dedication, away from their own families and businesses to give back to our profession at a volunteer level. I am humbled every day by what we accomplish together. Know that new challenges always bring new opportunities and Miami REALTORS will continue to innovate and will continue to set an example to the rest of the country. I am very excited for what 2023 has in store for us, and no matter what market we find ourselves in, we can be sure that Miami REALTORS will empower its members every step of the way because of our forward thinking approach.
Ines Hegedus-Garcia is the chair of the Miami Board of Realtors.