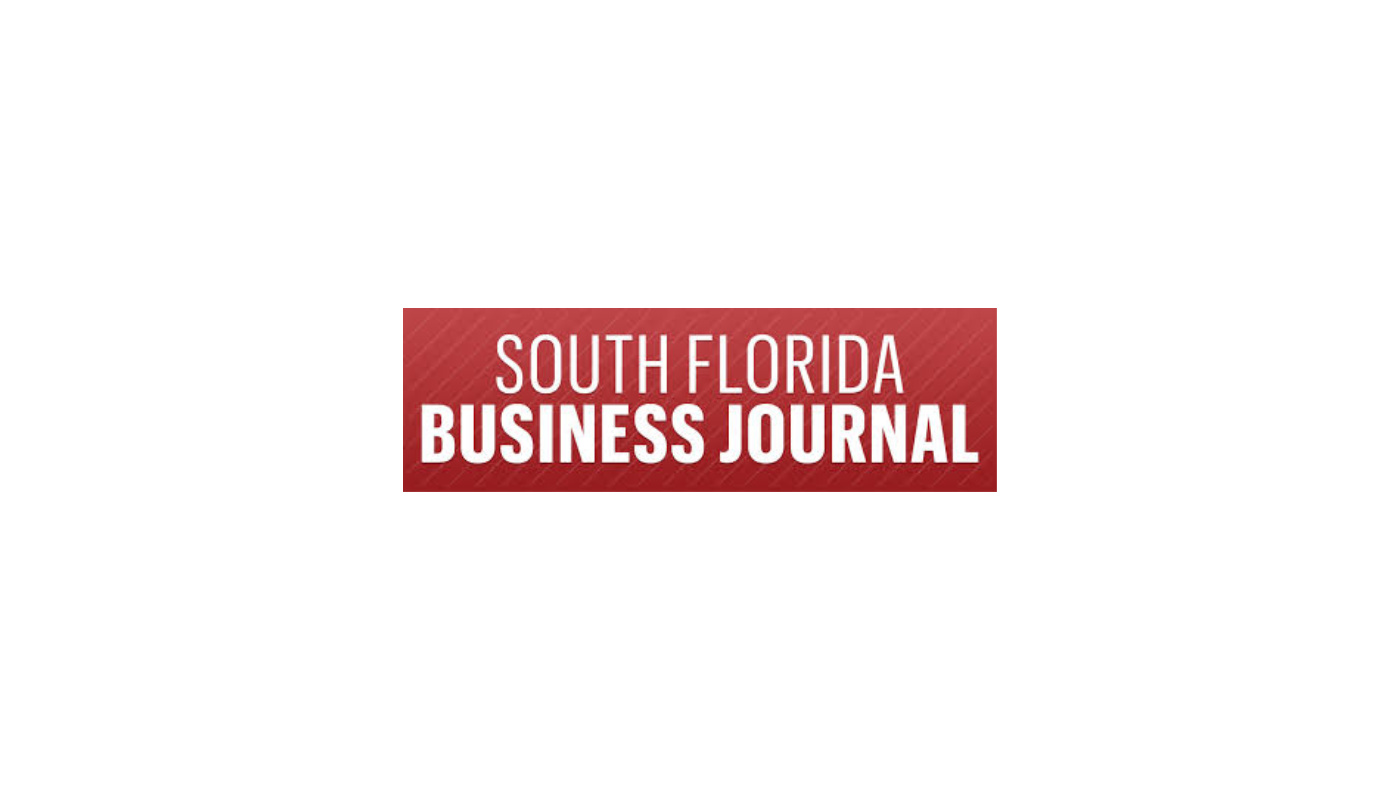 South Florida Business Journal – Cover Story: Home sellers close quick, pocket less with Zillow Offers
By Brian Bandell – Senior Reporter, South Florida Business Journal
Oct 4, 2019

South Florida's housing market has a new player: online real estate database Zillow.
In August, the company (Nasdaq: ZG) entered South Florida's e-commerce home sales market with Zillow Offers, which buys, renovates and flips homes. It's one of 19 markets where it offers the program.
While home flippers are a constant in the industry, they're often relatively small operations. Zillow's high profile with both buyers and sellers is enhancing its footprint in South Florida, with hundreds of millions of dollars invested in this program.
"Real estate is evolving the same way [every other industry] is," said Laurie Finkelstein Reader, owner of Plantation-based Laurie Finkelstein Reader Real Estate, the South Florida partner for Zillow Offers.
When selling a home through Zillow Offers, homeowners do not need to perform repairs or clean. They also don't have to make their homes available for open houses or walk-throughs at inconvenient times, she said.
Finkelstein Reader likened choosing Zillow Offers to selling a vehicle at CarMax. She said it's a big company that specializes in resales, but likely pays less for vehicles than the open market, making it faster and easier to sell them.
"People are willing to pay a little extra for convenience," she said. "Everybody likes having a digital experience, and Zillow is part of that."
The cost of selling a home through iBuying is generally 13% to 15% of a home's sale price, according to a study by Collateral Analytics. That's because it includes a "convenience fee" charge for cleaning and repairs on top of the usual 6% commission earned by traditional Realtors.
Through its program, Zillow aims to buy and resell homes in 60 to 90 days, company spokesman Viet Shelton said.
Sellers can request a no-obligation cash offer from Zillow within 72 hours. The company sends inspectors to look at the home and decide whether Zillow wants to buy it. The seller can pick the closing date, but must work with a broker.
Zillow doesn't buy luxury homes, focusing on those in the median price range, Shelton added. The renovations the company performs are fairly straightforward, such as installing new carpet and appliances, and painting.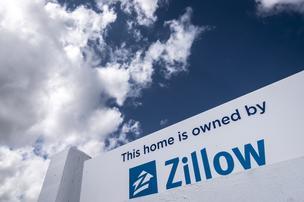 While iBuyers have become the new buzz in real estate, there are always buyers willing to offer quick cash for homes, said Ines Hegedus-Garcia, 2019 residential president of the Miami Association of Realtors and director of strategy and innovation at Avanti Way Realty
"Miami-Dade real estate market stats continue to show appreciation, and I don't expect this model to affect us at all," she said. "Sellers that choose to sell through these programs are not looking at profitability, but instead quick closings for an obvious loss."
---
Curbio an alternative to iBuying
Another technology company has entered the residential market to assist sellers, but with a different approach than Zillow Offers.
Potomac, Maryland-based Curbio partnered with Miami-based residential brokerage the Keyes Co. to offer sellers its presale renovation services. The tech company has raised $13.6 million since its founding in late 2017.
Instead of looking for a quick exit with an iBuyer, sellers using Curbio take a little extra time, hoping to increase their home's value through renovations. Curbio funds the renovations upfront, then deducts the cost of the work from a home's sale price.
Curbio spokeswoman Rikki Rogers said it ensures that homes sell at the best possible price, and they usually sell faster.
Sellers must agree to list their homes within a week of finishing renovations, and reduce the price 2% for every 30 days it's on the market. The type of renovations are selected by Curbio and the seller's agent. Curbio manages construction and notifies the homeowner of progress through its app.
Keyes Co. President and CEO Mike Pappas said South Florida has many older homes that would sell for much higher prices if they were upgraded, but sellers often don't have the money for renovations. New roofs, upgraded kitchens and bathrooms, and impact-resistant windows are examples of improvements Curbio can provide that could increase the price, he added.
---
The costs of guaranteed sales
Home-buying services like Zillow Offers can reduce seller risk and inconvenience. Cost savings may include a home inspection and a repair allowance, but fees based on the sale price could be a little higher than those associated with traditional transactions.
Traditional sale
5% to 7%: broker fee (1% to 4% charged to sellers and 3% paid to buyer's agents)
1% to 3%: closing costs
Home-buying service
6% to 9.5%: convenience fee on top of broker fee
1%: closing costs
SOURCE: Collateral Analytics
---
Cities with largest portion of iBuyers
4.89%: Phoenix
3.02%: Las Vegas
2.84%: Raleigh, North Carolina
2.29%: Atlanta
2.23%: Charlotte, North Carolina
SOURCE: CoreLogic Mortgage Fraud Report
---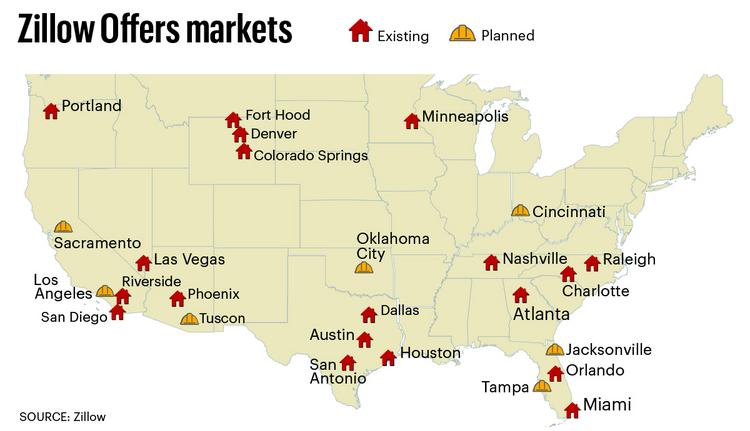 ---