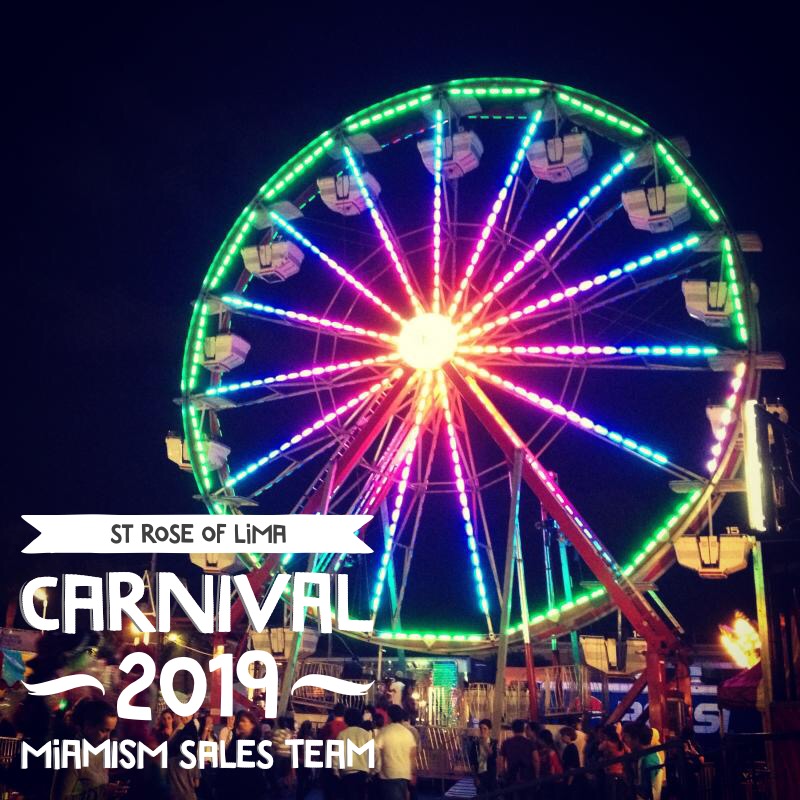 St Rose of Lima Carnival 2019 – Miami Shores
We have earned the right to become the official Miami Shores of Lima Carnival REALTORS for the mere fact that we've been answering telephone calls all week about the carnival.
Please note: THIS IS A REAL ESTATE BLOG If you are looking for real estate in and around The Saint Rose of Lima Carnival, you are in the right place. We're talking Miami Shores homes, Biscayne Park homes, or El Portal homes.
Otherwise, please contact St. Rose of Lima Parish directly, for Carnival information: Address: 425 NE 105th St, Miami, FL 33138 Phone:(305) 751-4257
Miamism Mojitos at St Rose of Lima Carnival
We are happy to announce that for the second year in a row, The Miamism Sales Team will have a mojito booth at The St. Rose of Lima Carnival. You read that correctly, Miamism Mojitos being sold to benefit St. Rose of Lima.
Come find us at The Bistro on Friday and Saturday night for some Mojito fun!! (January 25 & 26th, 2019).