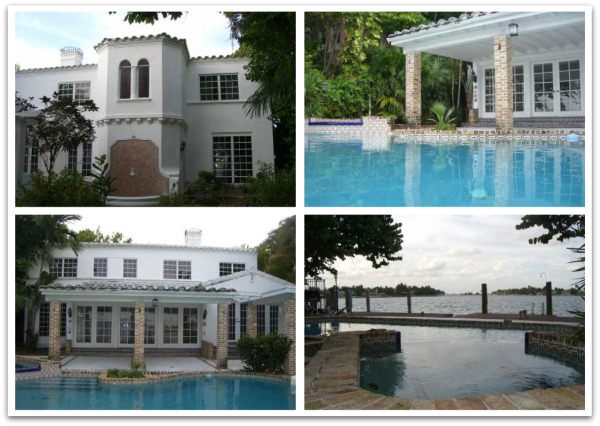 Steffi Graf's House for Sale in Miami Beach
**UPDATE – Steffi Graf's House finally sells for $2,175,000 on July 30th, 2010**
I wrote this article back on September 3rd, 2007 (that's 2 1/2 years ago!) and unfortunately, Steffi Graf's house is STILL on the market today.  It is now priced at $2,750,000.  It has gone through price reductions to new Realtors and NOTHING! So what's the problem here?  The house sits on Hibiscus Island with Northern exposure and gorgeous bay views as well as views of The Venetian Islands.  The MLS description now reads:
Charming Mediterranean home on this fantastic property on gated Hibiscus Island with stunning wide bay views.  This two-story residence encompasses over 3000 square feet including 4 bedrooms, 5 bathrooms.  60 feet of water frontage, pool and dock.  Enjoy the South Florida lifestyle; just minutes from downtown Miami or South Beach. Renovate or re-develop this amazing property located on one of Florida's most prestigious islands.
The MLS history shows that it was under contract at the end of 2008 and didn't sell.  Although the photos are better than the previous ones, this Hibiscus Island home is obviously stale and needs a marketing pick me up and can you say PRICE REDUCTION?
81 N Hibiscus Drive, Miami Beach – FL 33139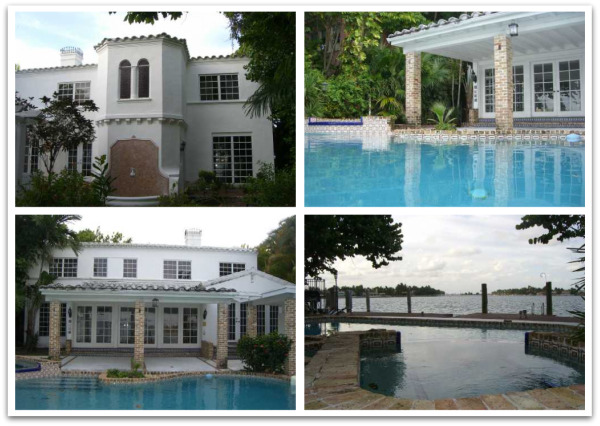 They can start by pointing out that it's a historic 1935 Mediterranean Revival home with a lot of the original charm and finishes like the quarry tile in the living room, the iron work in the staircase handrail, the tray ceiling and plaster work … and then reduce the price.

Here's the original article from 2007
Just in time for tennis, Steffi Graf has listed her Miami Beach Home for sale.  According to Luxist,
"Steffi Graf has listed her Miami home, for $3.5 million. Graf bought the Hibiscus Island home for $1.315 million in 2001, about eight months before she married Andre Agassi…….Only in Miami would a home like this be listed as a potential teardown."
These are the pictures that appear on the Multiple Listing Service (courtesy of the MLS).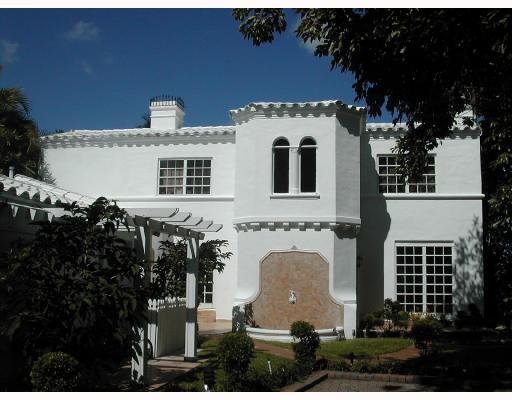 The house is located on Hibiscus Island in Miami Beach, has 4 bedrooms and 5 bathrooms, 3,010 square feet of living space and sits on a 10,500 square foot lot, with 60 feet of bay frontage.  This is the MLS description:
"Incredible opportunity to restore or build a new home on this fantastic piece of property on gated Hibiscus Island. This two-story residence encompasses over 3000 square feet including 4 bedrooms and 5 bathrooms. 60 feet of water frontage, pool and dock.Enjoy the South Florida lifestyle with warm weather and delicious breezes and live just 5 minutes from downtown Miami or glamorous South Beach."