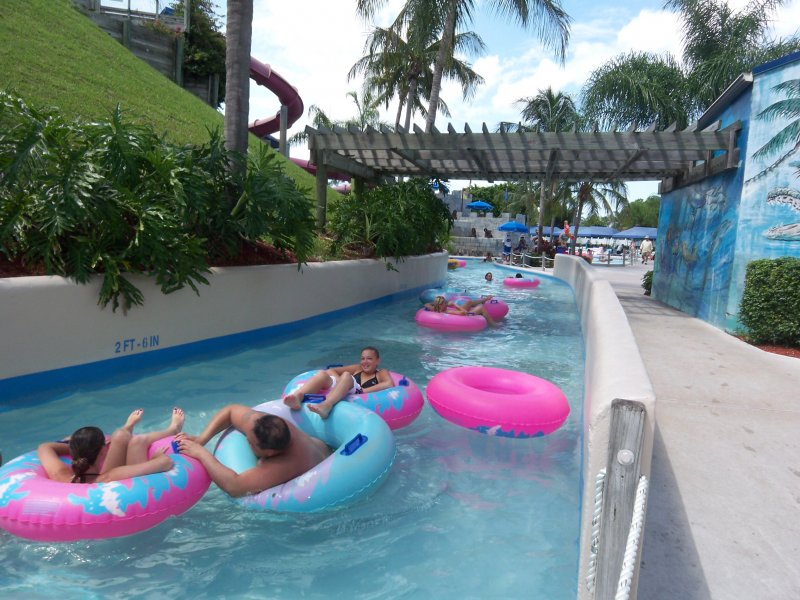 Summer Activities in South Florida – Rapids Water Park
In South Florida there are tons of places and activities for summer fun. That's what makes Miami Real Estate so enticing to many.  Yesterday, we went to Rapids Water Park in West Palm Beach with some friends and we had such a blast.  It
has become a tradition for a group of friends to coordinate a trip to the water park (since it is over an hour away by car), and when you purchase a ticket, you get a 2 for 1 coupon for the next visit.
Needless to say, our kids have come to expect at least one trip to Rapids Water Park every summer.  The website will have a list of all the rides which includes a Lazy River where you float on an inner-tube around the park, tons of water slides from very tame to the very brave, a wave pool, a kiddie area for toddlers as well as older kids, and covered picnic areas strategically located throughout the park.
There are lifeguards all over the place, which really gives you peace of mind.  There are also lockers as well as food snack bars where you can buy anything from pizza to hamburgers.
Going to Rapids is usually a whole day event.  We take lots of sun-screen, hats, water shirts (the ones that protect you from UV rays), hats, towels and a change of clothes.  The older kids go off on their own and check in with the adults at certain times during the day.  
We all go at our own pace and we have a great time.   I can also tell you that by the end of the day, everyone is completely exhausted!  Yesterday was no different!
Rapids Water Park is one of those places that South Floridians look forward to every year.  The anticipation is great and not just for children.  This year there will be a whole number of new water rides and slides – get ready!