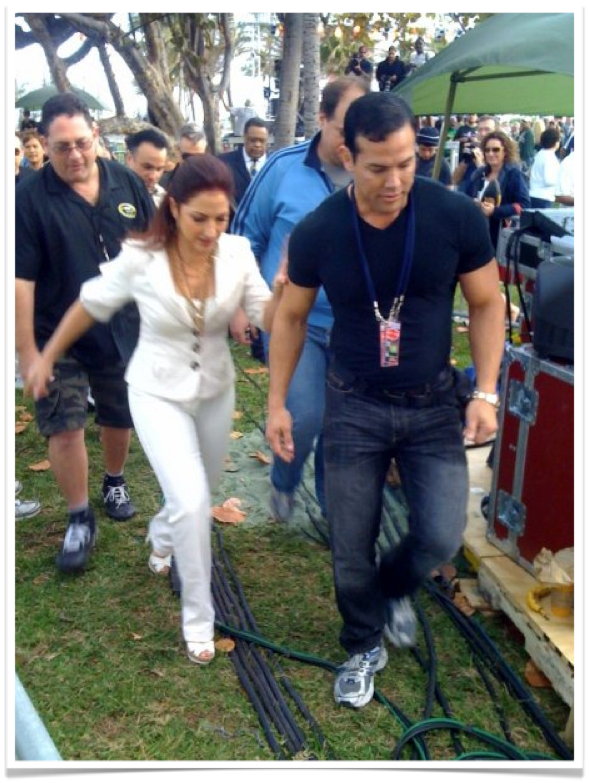 I am beyond excited that Miami is hosting Super Bowl.  I confess that it's not so much because of the actual game, but because of all the parties and celebrity sightings.  It's not unusual to spot a celeb any given day in Miami, but now it seems that everywhere you look, there's someone you think you should know.
It's like playing celebrity trivia with real life subjects.  I just got this photo from a friend's blackberry,

The conversation went as follows:  Was he in Backstreet boys?  …. I know it was one of the boy bands…. let's Google him ….. ahhh! It's 98 Degrees!
Then I received this other photo with the following excerpt – how about the cast of "The Hills"  (this one makes me feel inadequate, now I have to go watch some MTV).

So here's my request – send me photos from this weekend to include in this post.  Miamisms, celebrities, sports figures, whatever!  Let's have some fun documenting the energy in Miami.  I will keep you anonymous if you want, or give you full credit with links back to your site/twitter/facebook….whatever you want.
Shouldn't be so tough – Eva Longoria was spotted at The Eden Roc, Emeril is in town to support The Saints, J Lo and Snoop Dog have also been spotted in South Beach, and let's not forget P Diddy and Jamie Foxx.  Plus, you will now have an excuse to actually pull out your camera and take that photo without feeling that star struck pressure … just tell them it's for Miamism.com.
New Celebrity Sightings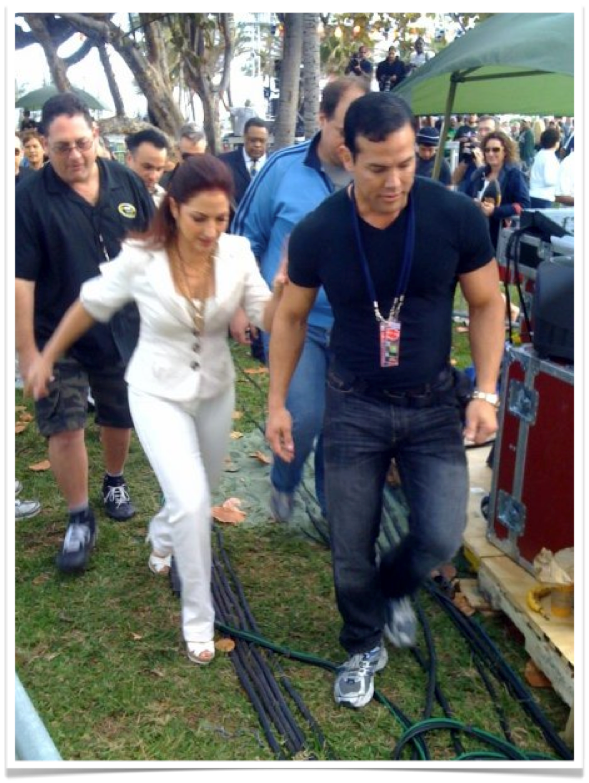 @MikeLaMonica just shared this photo on Twitter (although he though it may not be worthy since Gloria Estefan is a local) 🙂  – a friend sent it to him.  THANKS MIKE!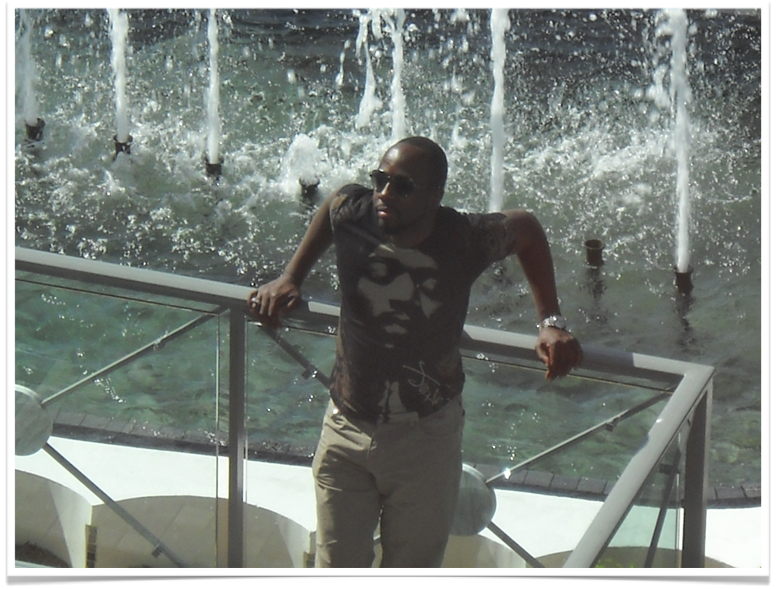 And here's Wyclef Jean with his sexy on – the person that took this is becoming my favorite celebrity spy …. may even have to bring her on the Miamism payroll. (wink)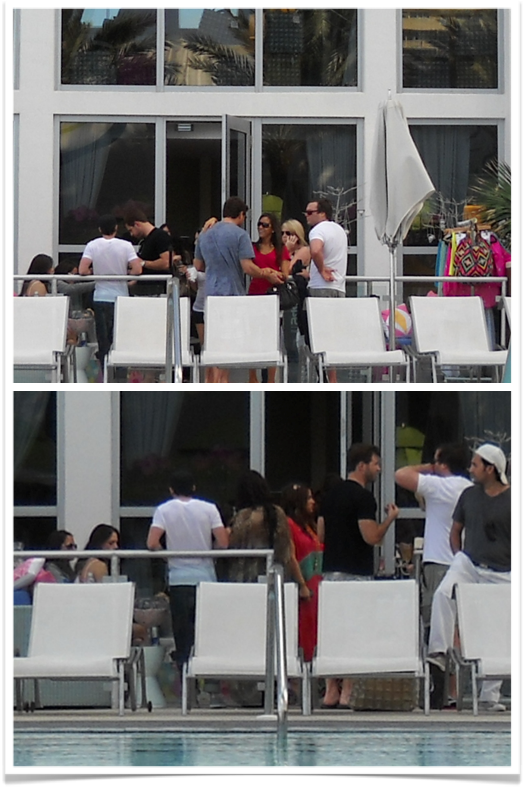 More photos from the cast of The Hills in their hotel Suite in South Beach
And of course High Five Superbowl sent in by a reader 🙂 (I'm so glad or I could have missed it)

Panoramic photo of Sun Life stadium before Super Bowl by @Specker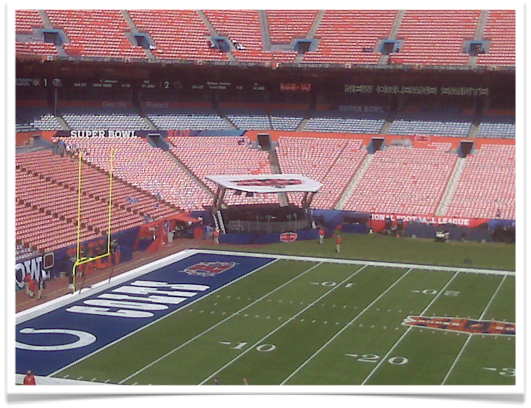 Behind the Scenes on Super Bowl Sunday: Here's CBS' pregame/postgame #SB44 field set. #49ers by the official San Francisco 49ers Twitter @SF_49ers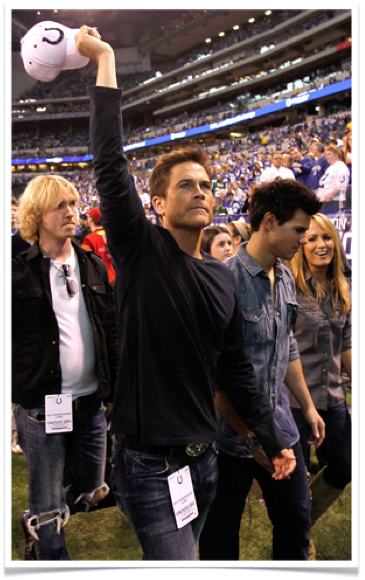 Taylor Lautner y Rob Lowe juntos en el Super Bowl de Miami. Sólo BROMANCE!!! by @JonathanBlum
(TRANSLATION:  Taylor Lautner and Rob Lowe together at the Super Bowl in Miami.  Just Bromance!!!)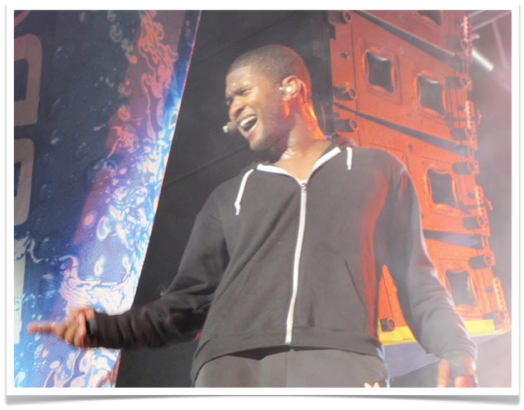 Usher holds it down at Bud Bowl event in South Beach hosted by Jamie Foxx. 2/6/10 by Full Circle New York @fcny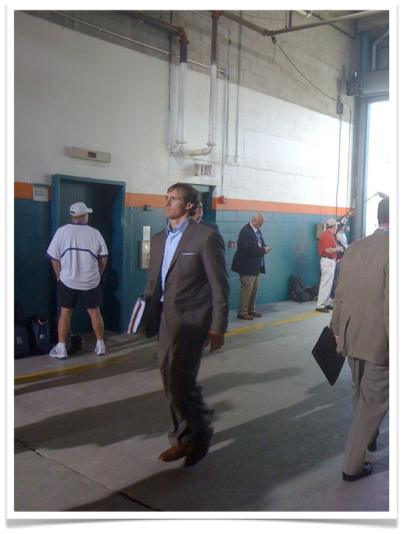 Drew Brees arriving at the stadium today for the Super Bowl by @FJayHall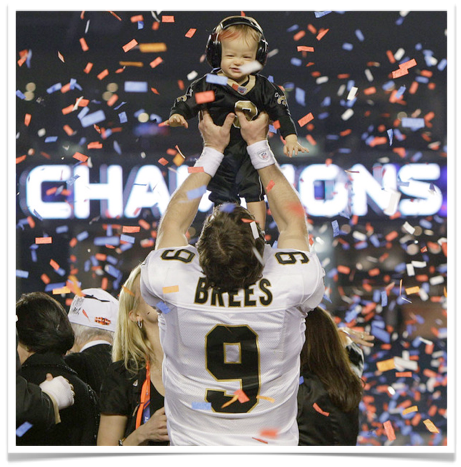 Pretty damn epic Super Bowl photo, Drew Brees and Drew Brees' kid
– by Matt Porter or @mattyports on Twitter