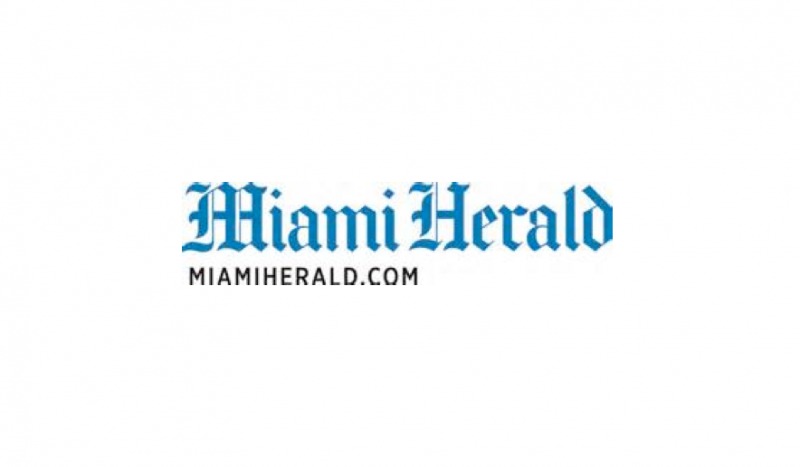 In Surfside, a small-town feel right beside the sea
BY SHAYNE BENOWITZ
Special to the Miami Herald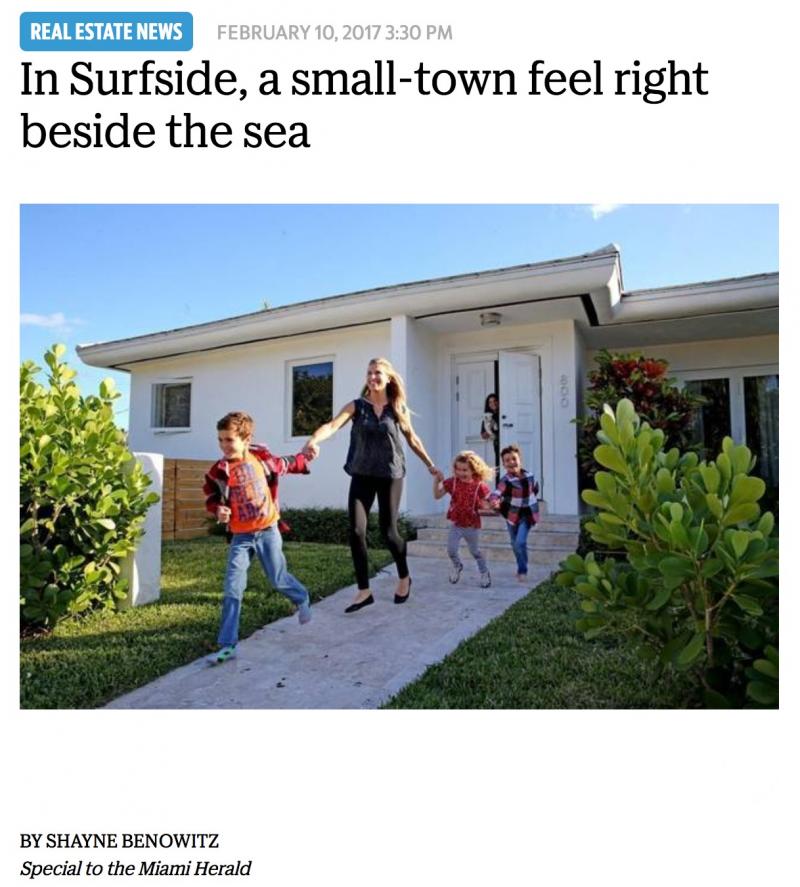 Buying a home in South Florida is easier now than in recent years — sort of. To aide you in your search, we updated our interactive tool that enables you to search for ZIP Codes where median home values match your budget, then easily review school ratings and safety statistics.
Still, the data doesn't match the on-the-ground reality in every case, and that means attractive pockets can get lost. We've highlighted seven lesser-known neighborhoods in our "How to Buy a Home" guide that appeal to different types of buyers. Here is one of them:
Most buyers think of Surfside for its oceanfront luxury towers, including the forthcoming Fendi Chateau and The Surf Club by The Four Seasons, with units priced as high as $29.9 million. Often overlooked are the town's single family homes to the west of Harding Avenue. They, too, offer small town charm strengthened by an oceanfront community center, where young families walk to the beach to enjoy the natural beauty and amenities of their town.
When it comes to analyzing the market, realtor Ines Hegedus-Garcia explains, "You can't grab all of Miami-Dade and generalize prices and trends. You also can't compare condos to single family homes. You have to go hyper local. Each neighborhood holds an analysis of what's going on."
In Surfside, estimated population of about 6,000, about 50 single family homes are now for sale, with prices ranging from $585,000 to $5.9 million, according to Hegedus-Garcia's Multiple Listing Service (MLS) analysis. In less than a decade, starter homes with two-to-three bedrooms have nearly doubled in value, and she predicts they'll continue to increase steadily.
Prices are much higher on the waterfront, where multimillion-dollar homes line the Intracoastal Waterway.
For the most part, Surfside's single-family pocket is a neighborhood of "tiny lots with tiny homes," Hegedus-Garcia says. Most lots are a standard 5,600 square feet. She also describes the homes as architecturally "nondescript" in a pastiche of stucco ranch styles built in the 1930s and '40s, with a handful of charming Art Deco, Miami Modern (MiMo) and Mediterranean Revival styles.
Part of Surfside's appeal is its community design, which limits oceanfront buildings to 12 stories and buildings on the west side of Collins Avenue to four stories. Farther west, only single-family one- and two-story homes are allowed, creating a unified neighborhood and uninterrupted sightlines. The compact commercial district on Harding Avenue is walkable and residents are exempt from paying for parking.
Another bonus: Children here attend one of the city's best public elementary schools, located in Bal Harbour. This made the town particularly appealing to Evelyn, 36, and Diego Fernandez, 39, and their three young children when they bought their Surfside home in 2014.
"It has a small town feel even though you're in the middle of Miami. I feel like I never want to leave, it's so great," says Evelyn, who previously lived in Biscayne Park with her family.
The town's parks-and-recreation emphasis and community center were a big draw. "It's like a little beach club right on the ocean with two pools. Even the people who work there are almost like family to us."
SURFSIDE
Location: Miami Beach between the Atlantic Ocean and the Intracoastal Waterway, just south of Bal Harbour (between 87th Terrace and 96th Street)
ZIP code: 33154
Median value: $658,400
Value change: 2.7 percent (over the last year)
School ratings: Excellent
Crime: Low