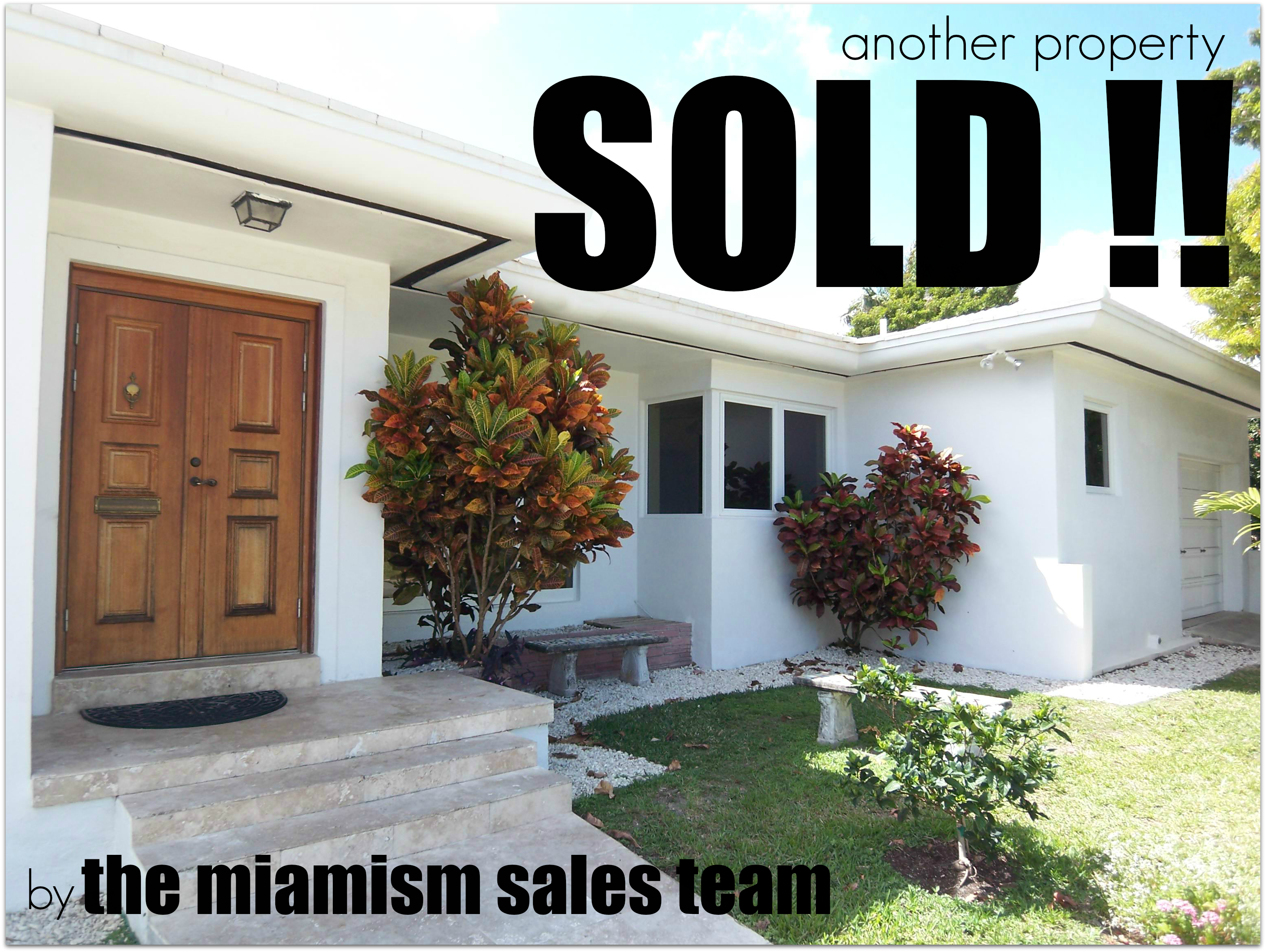 Surfside Homes Real Estate Market Report for 2014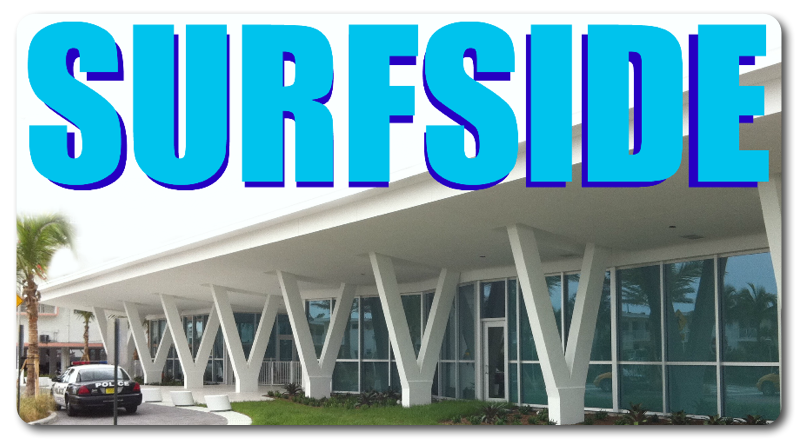 There were 69 Surfside homes sold in 2014 and 8 of those were waterfront.
Surfside homes continue to appreciate (just like Miami Shores).  This is evident by the increase in the average price per square foot of sold properties:
2011 – average $/sq.ft. $193
2012 – average $/sq.ft. $233
2013 – average $/sq.ft. $270
2014 – average $/sq.ft. $324 **includes waterfronts
The average price per square foot of dry lot homes in Surfside increased to $290 in 2014.  The average price is an indicator of a house that needs work and may not be in the perfect location.  Homes that are in walk-in condition or need very little work, are selling in the range of $330 to $425 per square foot.
The highest dry lot home sold in Surfside in 2014 was for the property located at 9388 Abbott Av, selling for $925,000 – a 4 bedroom/3 bathroom home with 2,244 sq.ft. built in 2002.  The highest dry lot home sold per square foot in 2014 sold at $426/sq.ft.
The highest waterfront home sold in Surfside in 2014 was for the property at 1220 Biscaya Dr, a short sale selling for $4 Million – with 6 bedrooms / 7 bathrooms, 6,375  sq.ft. of living space, 17,100 sq.ft. lot and 280′ of water frontage.  Price per square foot for waterfront homes in Surfside ranged from $365 to $992.  The $992 sale was mostly due to the size of the land, we're talking 30,150 sq.ft. lot with 150′ of water frontage – the existing house was a mid-century 3,226 sq.ft. home in need of work.
Our listing at 800 90 Street sold for $720,000 for $332/sq.ft. – a 3 bedroom/3 bathroom corner home with 2,164 sq.ft. of living space on a 6,860 sq.ft. lot.  It was the highest sale in both price and price per square foot for a 3 bedroom, non-waterfront home in Surfside in 2014.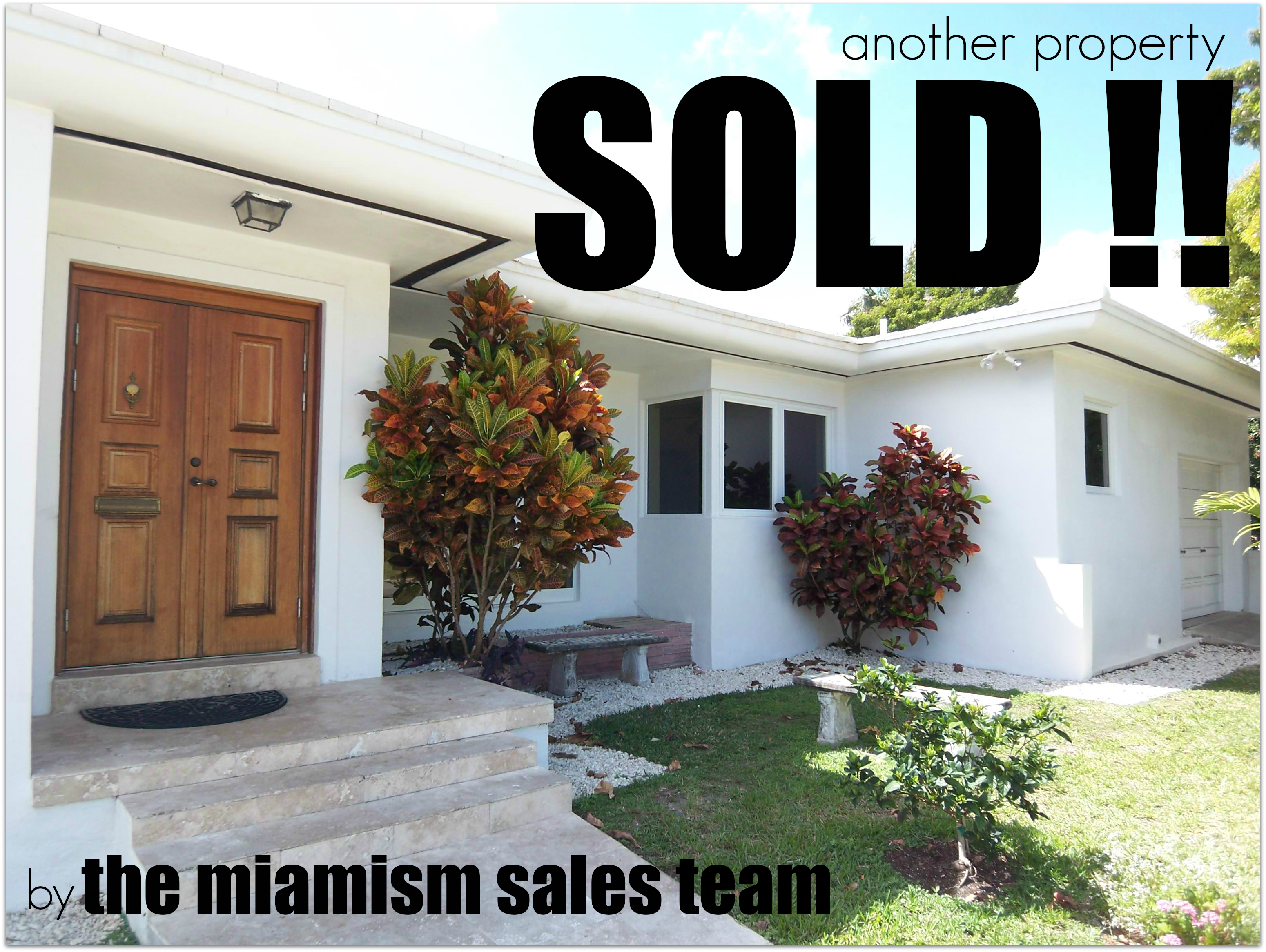 And because I love Surfside's urban plan, I have to share this graphic, which is a favorite and shows densities. In addition to the proximity to the ocean and the fact that it is a beach community, the city is small with condos only on the ocean side and single family homes on the rest of the area.  It is located just south of Bal Harbour in the 33154 zip code with A rated elementary school and fast connection to mainland Miami.  And the coming Surf Club, designed by non other than world acclaimed Richard Meier, has already shown to be a game changer for the city, even if it's still under construction.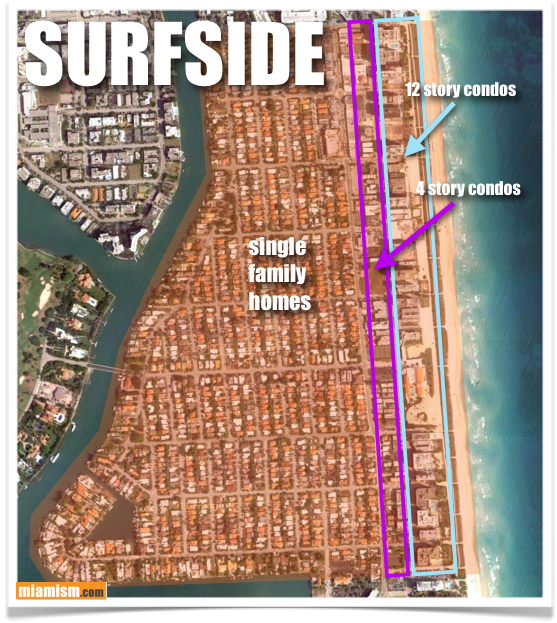 Click here to search for Surfside homes for sale
There are currently 22 Surfside homes for sale ranging from $451,800 to $6.9 Million.  The Median listing price is $799,000 compared to the Median listing price of $649,000 in 2013.
If you are thinking of listing your home for sale in Surfside, feel free to contact us for a comparable market analysis of your particular home.
We have buyers waiting for homes in Surfside – call us if you are thinking of selling.
WHAT'S YOUR HOME WORTH?  Click here to get an automated report or go to MiamismValue.com
*Data obtained from SEF MLS*  – we provide monthly market reports for Surfside at the beginning of each month.  Come back or email us for a copy of the report at info@miamism.com