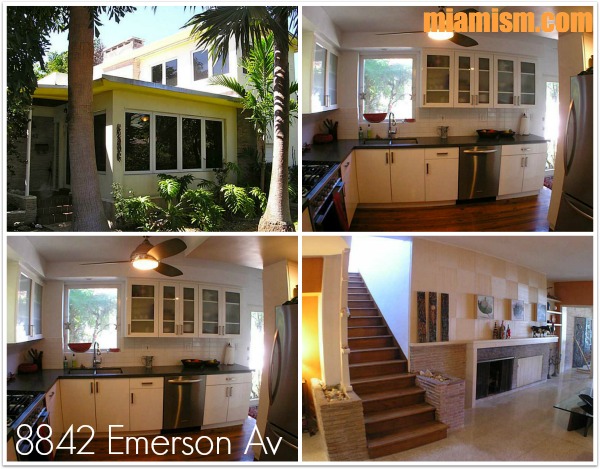 Surfside Real Estate Market Report for February 2014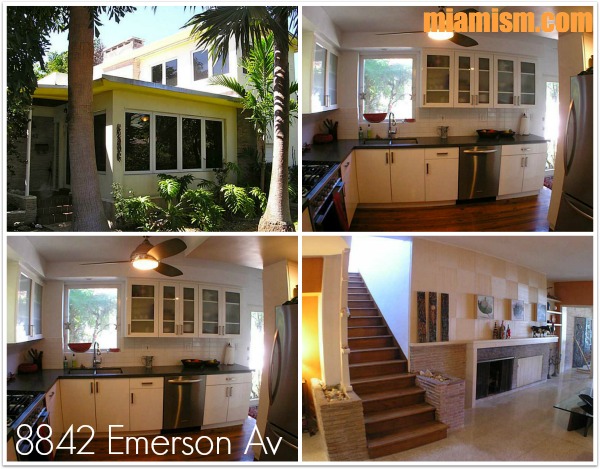 **Surfside Home For Sale – see below for property sale information**
There are currently  29  Surfside homes for sale: (4 less than last month)
Highest priced listing: $6,750,000 for a waterfront estate at 1236 Biscaya Dr. (pictured above)
Lowest priced listing: $499,000 for a 3 bedroom / 1 bathroom home at 8712 Byron Av
Pending Sales: 8 (2 more than last month)
Closed sales in February: 4 (same as last month)
The 4 Surfside homes sold in February were the following:
1220 Biscaya Dr – short sale with quite a strange listing history, starting at $3.3 Million in February of 2013 and gradually increased to $4.2 Million and finally selling for $4 Million. ($627/sq.ft. for 280′ of water frontage!)
1420 Biscaya Dr – waterfront 2-story home listed for $3,999,999 and selling for $3,450,000 ($456/sq.ft.)
9272 Bay Dr – waterfront short sale listed in August of 2013 for $1.8 Million and selling for $1.2 Million ($365/sq.ft.)
9432 Byron Av – listed for $500,000 and selling for $500,000 ($311/sq.ft.)
There was only one dry lot (non-waterfront) Surfside home sold in February and that sold for $311/sq.ft. compared to January's average $307, and 2013′s average of $270 which we reported in the Surfside Homes Market Report for 2013.  February had an unusually high number of waterfront sales in Surfside with 2 of those sales being short sales.  Prices continue to increase and Surfside homes continue to sell at record prices.
To sell or buy your Surfside home, please contact us at Surfside@miamism.com
Featured Surfside Home For Sale
**8842 Emerson Av (pictured above) – Mid-century modern bi-level with 3 bedrooms and 2 bathrooms, original Terrazzo floors and new plumbing and roof done in 2011.  This home ha hurricane impact windows and doors, has 2,562 sq.ft. of living space and the average lot size of 5,600.  It's listed at $302/sq.ft. which is higher than 2013's average but in my opinion, priced well considering the upgrades.  It's definitely a home ABOVE the average and with great location.
Listing price $772,500