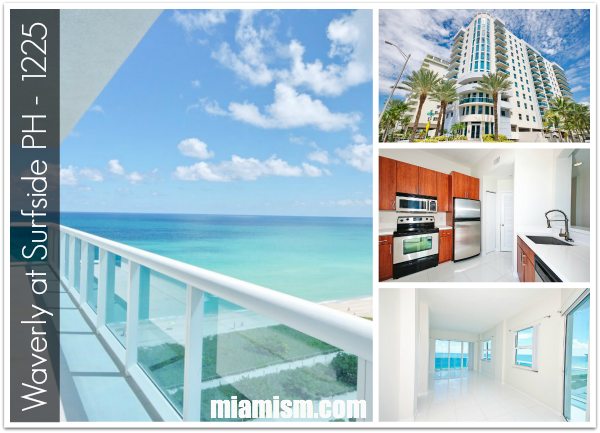 Surfside Real Estate Market Report for June 2014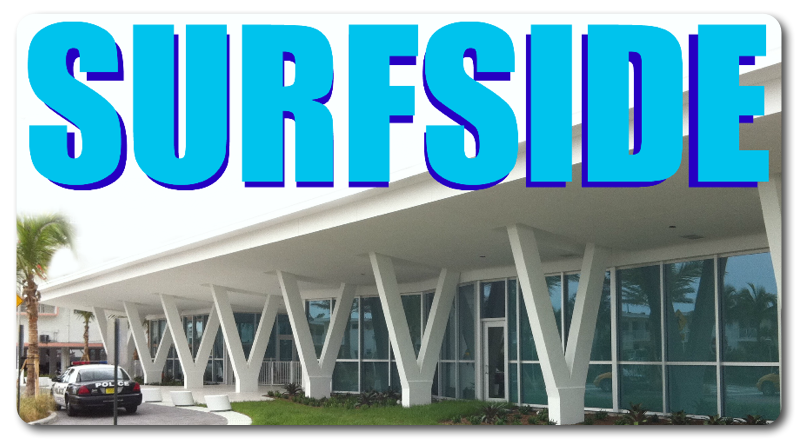 There are currently  26  Surfside homes for sale: (1 less than last month)
Highest priced listing: $6,750,000 for a waterfront estate at 1236 Biscaya Dr.
Lowest priced listing: $465,000 for a 3 bedroom / 2 bathroom home at 8811 Emerson Av.
Pending Sales: 10 (1 less than last month)
Closed sales in June: 3 (3 less than last month)
The 3 Surfside homes sold in June were the following:
9432 Bay Drive – water front home originally listed for $1,487,500 in January of 2014, reduced to $1,395,000 and finally selling for $1,280,000 ($528/sq.ft.)
9140 Dickens Av – foreclosure listed for $500,800 and selling for $462,000 ($250/sq.ft.)
9473 Carlyle Av – short sale originally listed for $599,000 in September of 2008 with several listing expirations and a few contracts that fell through.  It was listed again for $325,000 in February of 2014  and sold for $425,000 (that's $100,000 over listing price!! at $200/sq.ft.)
The month of June is not a fair month to even look at average price per square foot.  The 2 sold homes on dry lots were both distressed sales which is rare for the area and not fair comparisons for the rest of the transactions in the area.  The average Surfside sold price per square foot in previous months has been the following.
May price per sq.ft. $271
April price per sq.ft. $300
March price per sq.ft. $322
February price per sq.ft. $311
January price per sq.ft. $307
2013 Average price per sq.ft. $270/sq.ft.
We have not been reporting on the Surfside condo market but can tell you that a lot of excitement from Richard Meier's design of The Surf Club is starting to drive traffic to the area.  We have a penthouse listing just 2 building north, at The Waverly, located on the beach with direct ocean views, for $1,100,000.   It's a 3 bedroom / 2 bathroom condo with wrap-around balcony and 10′ ceilings.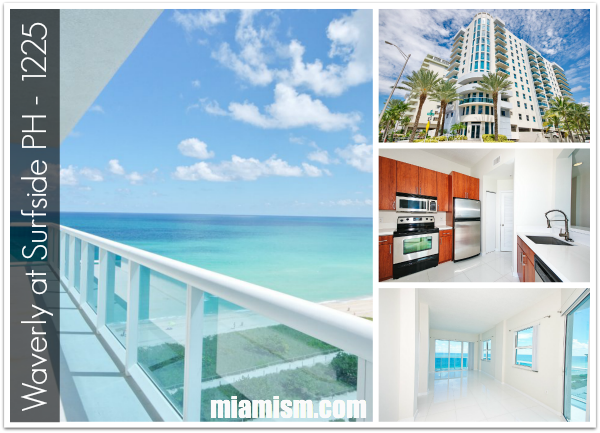 Please give us a call to schedule a showing for this property, it's vacant and the views will take your breath away.
As far as how Surfside condos are doing – There have been 52 Surfside condos sold this year ranging in price between $165,000 and $5.1 Million at the new Ocean Seven Residences.  The average price per square foot coming in at $378 but this not being a helpful number at all since there is a huge disparity in age and condition of buildings as well as views of particular sold residences.
If you grab the following criteria:  condos built after the year 2000, residences with direct ocean views, you will find that only 3 condos have sold this year, with an average price per square foot of $824 – a big difference between the $378 number.  When comparing, you need to take into consideration floor height, year built, amenities and condition.
Remember we don't just provide these market reports for your information and enjoyment, we are Surfside REALTORS, ready to list and market your property!  We are now also providing these quick services to help with your real estate needs:
To sell or buy your Surfside home, please contact us at Surfside@miamism.com