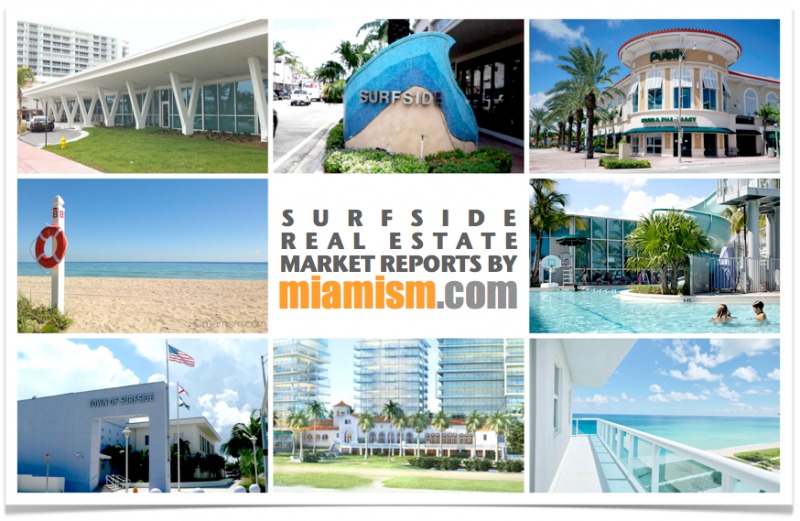 Surfside Real Estate Market Report – November 2016
There are currently 46 Surfside homes for sale: (compared to 41 in October)
Highest priced listing: $5,900,000 (for the Sugarman designed Estate at 1440 Biscaya Dr)
Lowest priced listing: $619,000 (Harding Ave)
Pending Sales: 2 (compared to 4 in October)
Closed Sales in November: 3 (compared to 2 in October)
Median Sales Price in August: $805,000
The 3 Surfside homes sold in November were the following:
9172 Carlyle Av – 4 bedrooms / 3 bathrooms, 1,960 SF on 8960 SF Lot – listed for $890,000 in September and selling for $890,000 ($454/SF)
9140 Abbott Av – 3 bedrooms / 2 bathrooms, 1,767 SF on 5,600 SF Lot – listed in June for $899,000 and selling for $805,000 ($456/SF)
9549 Bay Dr – 2 bedrooms / 2 bathrooms, 1,496 SF on 5,600 SF Lot – listed in September for $735,000 and selling for $710,000 ($475/SF)
The average selling price per square foot for Surfside homes not in the water in November was a crazy $462 (the highest all year!), compared to:
October $346
September $335
August $408
July average $362
June average $356
May average $373
April average $396
March average $372
February average $338
January average $390
There is talk about a shift into a buyer's market in many areas of Miami but Surfside is NOT one of those. Take a look at the average price per square foot last month, a crazy $462. Inventory in Surfside remains low, demand remains high. This can only mean that the market will continue to be a seller's market and prices will continue to increase.
When would you have imagined that the lowest priced home in Surfside would be in the $600k's? That's a fixer upper in a small lot with an average 3 bedrooms and 2 bathrooms. Surfside is not an area for first time home buyers for obvious reasons – prices are simply too high.
Those buyers without urgency will realize in the next couple of months that their waiting game will continue or will just need to pull the trigger and buy. Please don't confuse the condo and single-family home market – completely different and don't have anything to do with each other.
If you are curious about the value of your home, please visit MiamismValue.com or if you want to sign up for Real-Time market reports, go to MiamismTRENDS.com. We provide these services to empower you, our readers, into making the best real estate decisions, and are always here to help and answer questions.