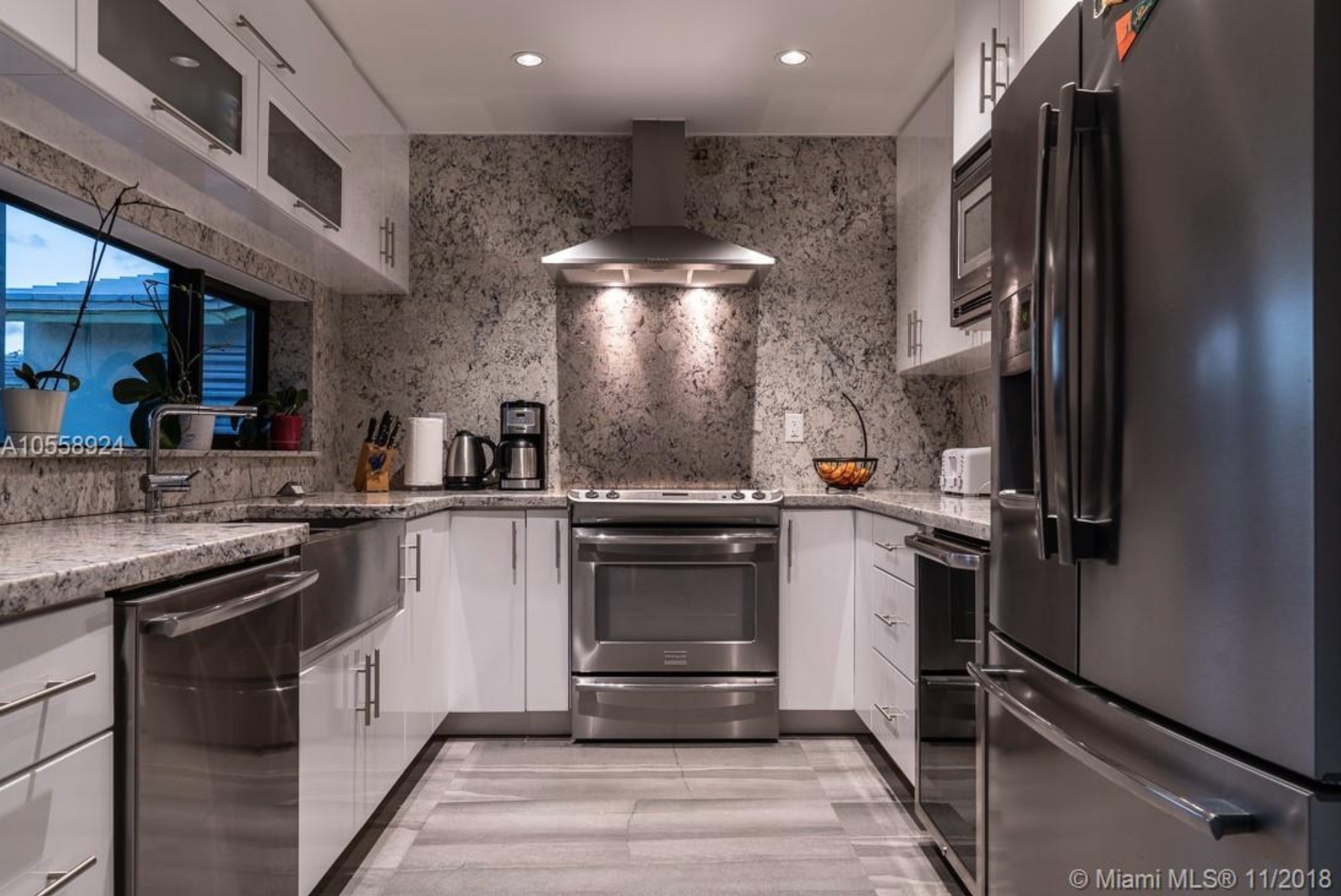 Surfside Real Estate Market Report – November 2018
How is the Surfside Real Estate Market Doing?
There are currently 48 Surfside homes for sale: (same as October).
Highest priced listing: $10,000,000 – 1332 Biscaya Dr – house on 14,903 SF lot with 100′ of wide bay, water frontage.

Lowest priced listing: 8712 Byron Ave – 2/1 home with 5,600 SF lot for $550,000 (sold as development opportunity with 2 adjacent lots also available for purchase: 8716 Byron and 8716 Byron Ave for $500,000 each).

Pending Sales: 2

Closed Sales in November: 4 (compared to 1 in October)

Median Sales Price in November: $647,500
The Surfside homes sold in November were the following:
9156 Harding Ave – 3 bedrooms / 2 bathrooms, 1,400 SF of living space on 5,600 SF lot. Originally listed in September of 2017 for $750,000, had several price reductions, a contract that fell through, and finally closed at $555,000 ($396/SF)
9064 Carlyle Ave – 4 bedrooms / 3 bathrooms, 2,177 SF of living space on 5,600 SF lot. Originally listed for $698,000 in February of 2018, 2 price reductions and sold for $595,000 ($273/SF)
8919 Byron Ave – 3 bedrooms / 2 bathrooms, 1,820 SF of living space on 5,600 SF lot. Originally listed in March of 2018 for $850,000 with several price reductions and closing at $700,000 ($385/SF) **cash transaction
725 89 St – 4 bedrooms / 3.5 bathrooms, 2,273 SF of living space on 6,860 SF lot. Listed for $1,050,000 and closed for $985,000 ($433/SF) **cash transaction
The average price per square foot for Surfside homes not on the water in November was $372 compared to previous months:
October average $340
September average $404
August average $343
July average $307
June average $355
May average $336
April average $299 <<fluke
March average $415
February average $382
January – no sales
Overpriced listings are sitting on the market, getting tons of price reductions and ultimately selling for less than market. It is not a market to "test" a listing price. It's a market to know your product, to know your competition, and to price accordingly. Please note that every seller thinks their house is better than their neighbors, you need to be realistic and if you cannot disconnect from an emotional sale, it's the reason you hire a professional that can do it for you.
The Market Action Index dropped another point to 23, giving more advantage to buyers. Inventory is low, sales are low, and once again, your expectations should be realistic. Contact us for a complimentary evaluation of your home.
To see our real-time market reports, please visit MiamismTrends.com or Click HERE.
Surfside Home of The Month
The Miamism Sales Team recommends the 1939, fully remodeled home at 8834 Abbott Ave. This is a 4 bedroom / 2.5 bathroom home with 1,918 SF of living space on average 5,600 SF lot. The home was remodeled 3 years ago with new roof, electrical, plumbing, central air conditioning, custom vanities, impact windows, and more. Updates are modern with luxury finishes and sits on desirable street.
Offered at $1,060,000 (553/SF) click HERE or below for photos and information
Please contact us for additional information or to schedule a showing appointment for this and any other Surfside home.