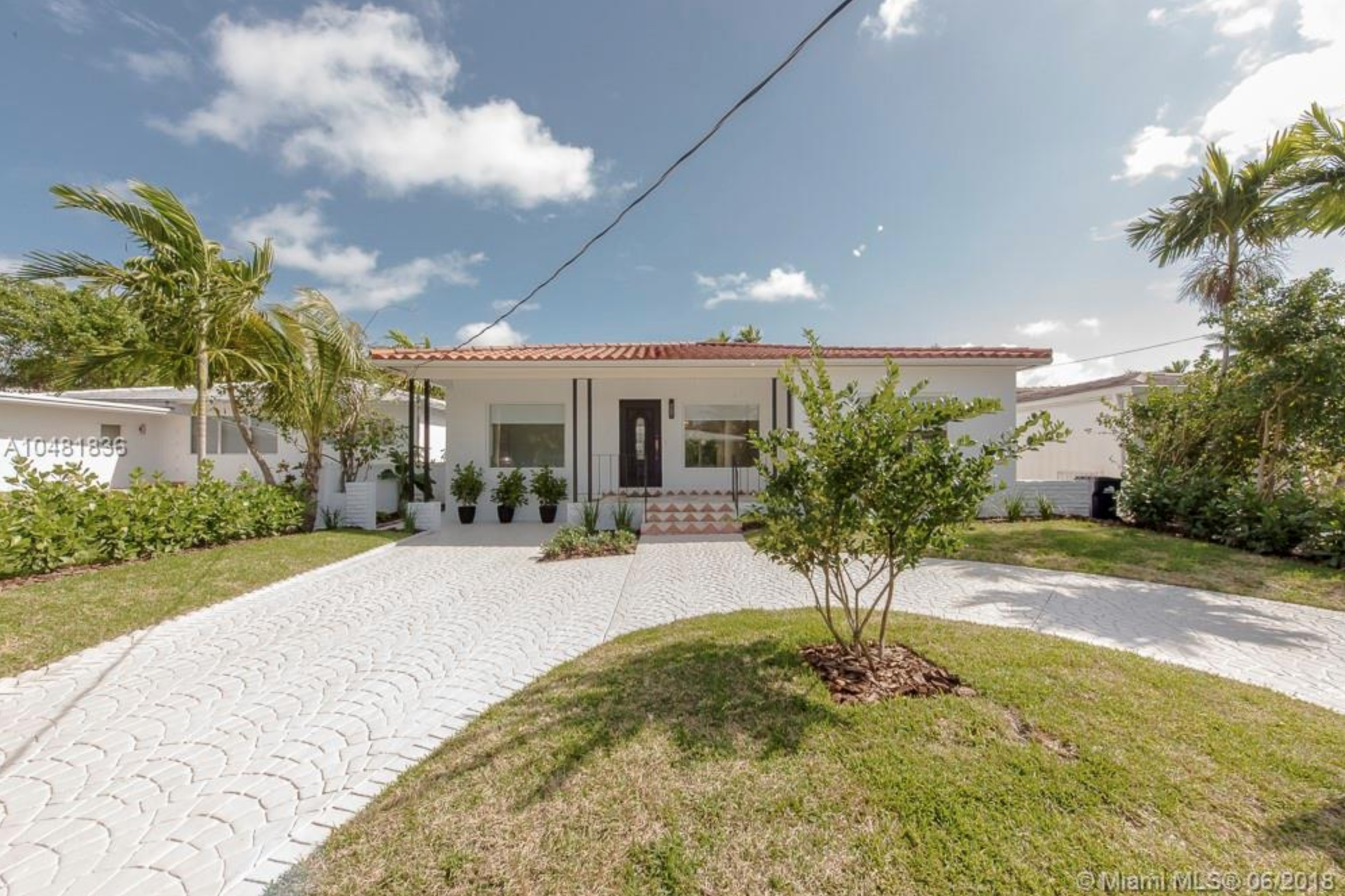 Surfside Real Estate Market Report – October 2018
How is the Surfside Real Estate Market Doing?
There are currently 48 Surfside homes for sale: (compared to 45 in September).
Highest priced listing: $10,000,000 – 1332 Biscaya Dr – house on 14,903 SF lot with 100′ of wide bay, water frontage.

Lowest priced listing: 8712 Byron Ave – 2/1 home with 5,600 SF lot for $550,000 (sold as development opportunity with 2 adjacent lots also available for purchase: 8716 Byron and 8716 Byron Ave for $500,000 each).

Pending Sales: 4

Closed Sales in October: 1 (compared to 3 in September)

Median Sales Price in September: $555,000 (only one sale)
The Surfside home sold in October were the following was the home located at 8942 Byron Avenue. Built in 1954 with 2 bedrooms/ 2 bathrooms and 1,754 SF of living space on 5,600 SF lot. This home was in original condition and was listed for $599,000 in August and sold for $555,000 ($340/SF).
The average price per square foot for Surfside homes not on the water in October was $340, keeping in mind that there was only one sale and was a fixer-upper. Previous months averages were as follows:
September average $404
August average $343
July average $307
June average $355
May average $336
April average $299 <<fluke
March average $415
February average $382
January – no sales
We are seeing a slight increase in inventory and a decrease in sales which are true indicators of a slowing market. Although there is a slight buyer's advantage, also evidenced by decrease in Market Action Index, Surfside continues to be a sought-out community because of schools, amenities, ocean lifestyle and proximity to the rest of Miami. The thought of buying a small fixer upper in the 1/2 million range tells you that Surfside will not suffer a down market.
Our real-time market reports conclude the following:
Slight Buyer's Advantage – The Market Action Index has been trending lower for several weeks while prices have remained relatively stable. If inventory continues to grow relative to demand however, it is likely that we will see downward pressure on pricing.
Contact us for a complimentary evaluation of your home.
To see our real-time market reports, please visit MiamismTrends.com or Click HERE.
Surfside Home of The Month
The Miamism Sales Team recommends the 1948 home located at 9065 Emerson Ave. This 4 bedroom / 3 bathroom home has been remodeled, it's a larger home with 2,100 SF of living space on an average sized lot of 5,600 SF.
I offers large, open spaces, great kitchen and bathrooms and great back yard.
Offered at $849,000 (404/SF) click HERE or below for photos and information
Please contact us for additional information or to schedule a showing appointment for this and any other Surfside home.