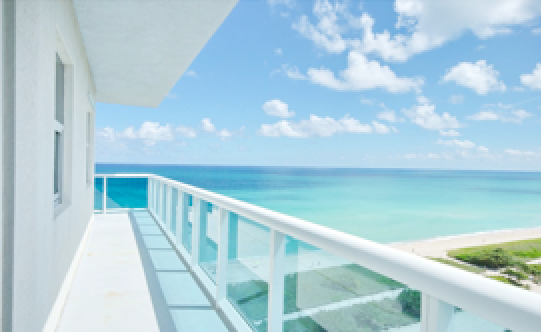 Surfside Real Estate Market Report – September 2016
There are currently 37 Surfside homes for sale: (compared to 34 in August)
Highest priced listing: $5,000,000 (for the partially renovated, Biscaya Island home with 100′ of water frontage, located at 1332 Biscaya Dr)
Lowest priced listing: $669,000 $629,000 (8934 Harding Ave)
Pending Sales: 3 (compared to 5 in August)
Closed sales in September: 3 (compared to 2 in August)
Median Sales Price in August: $759,000
The 3 Surfside homes sold in September were the following:
9424 Byron Ave – 3 bedrooms / 2 bathrooms + 1-car garage, 1,576 SF on 5,600 SF lot – Originally listed in September 2015 for $720,000, then again in January 2016 for $675,000, had a few price reductions and closed at $555,000 ($352/SF)
9172 Abbott Ave – 4 bedrooms + den / 3 bathrooms, 2,130 SF on 5,600 SF lot – listed for $875,000 in January, reduced in price several times and closed at $713,500 ($335/SF)
8934 Abbott Ave – 2 bedrooms / 2 bathrooms, 2,420 SF on 8,400 SF lot – listed in April for $850,000, reduced to $820,000 in June and sold for $773,000 ($319/SF)
The average selling price per square foot for Surfside homes not in the water in August was $335 compared to:
August $408
July average $362
June average $356
May average $373
April average $396
March average $372
February average $338
January average $390
Surfside's real estate market remains steady, no increase in inventory and no increase in demand. Although pricing remains strong, houses are taking longer to sell and those priced correctly are the ones that sell quickly. Testing a market, as a seller, during a correcting market is not a good idea because buyers are holding back and have no urgency. Unless you have an amazing, out of the ordinary product, pricing correctly is the way to go. Overpriced homes will end up selling for less so it is key for you to have a good strategy with your REALTOR. We are now offering real-time market reports for Surfside, all you need to do is provide us with your contact information (name, address, telephone and email address) and will make sure you get the latest information in order to stay on top of what's going on in Surfside. The reports look like this: Surfside Real-Time Market Report To get a FREE, no obligation CMA (comparable market analysis) go to MiamismValue.com and fill in your information.
SEARCH FOR SURFSIDE HOMES
Call us Today for a listing appointment! If you are interested in getting a list of all properties currently for sale in Surfside, we will be happy to send you a digital copy at your request. We can also send you monthly market reports directly to your inbox. Feel free to email us at Surfside@miamism.com