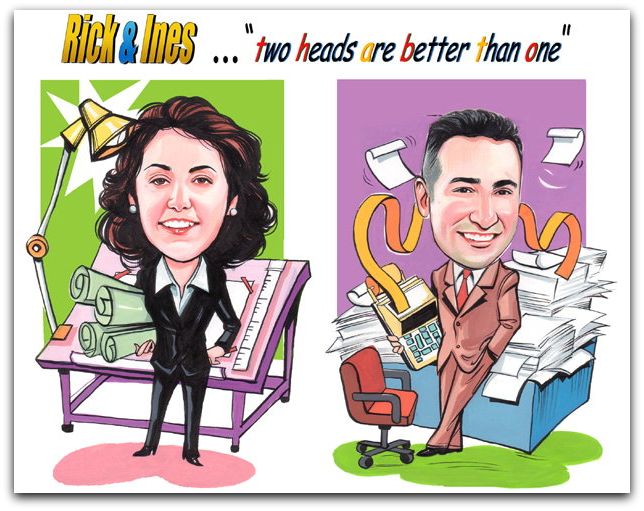 The Miamism Marketing Evolution
From our initial shift in careers—moving from architecture and accounting to real estate—the journey has been transformative. Our
From our initial transition from careers in architecture and accounting to real estate, our journey has been nothing short of transformative. Our early marketing strategies, punctuated with playful cartoons, signaled our fresh and innovative approach to the world of real estate.
As a dynamic husband-wife duo, we have been at the forefront of delivering comprehensive real estate services since 1994. From buying and selling to leasing and lending, we span from the luxury confines of Fisher Island to the lively heart of Aventura. We pride ourselves on an intimate understanding of these neighborhoods, making each feel like our very own.
Our credentials underscore our commitment and expertise. I, Rick, earned my stripes at the University of Central Florida and furthered my education with a Masters in Accounting. Ines carved her niche in architecture at the University of Miami. Beyond my roles as a licensed mortgage broker and a CCIM Candidate, both of us are recognized as Luxury Property Specialists. Our engagement with a range of professional organizations is vast, with Ines notably championing women's health initiatives.
Team Miamism, under our stewardship, is a vibrant mix of industry leaders—ranging from designers and attorneys to inspectors and lenders—all committed to maintaining the gold standard in service.
Over the past 19 years, we have transformed Miamism into a globally acknowledged real estate brand. Ines's leadership roles are remarkable: serving as Chairman of the Board for the Miami Association of Realtors, leading the Federal Technology Policy Committee for NAR (National Association of Realtors), acting as Vice Chair of the Board Leadership Forum for Florida Realtors, and playing an integral role on the board of directors of Second Century Ventures, NAR's venture capital arm.
Yet, as our stature grows on the global real estate stage, our passion remains grounded: actively selling real estate. With the full force of our dedicated team, we consistently promise and deliver unparalleled service for every client and transaction!!