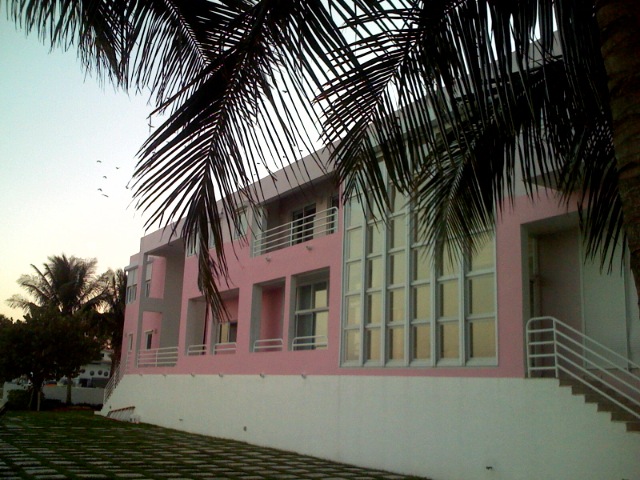 The Pink House – a Miami Landmark
Discover the iconic Pink House, a landmark of modern architecture in Miami Shores. Perched on Biscayne Bay, this unique residence boasts 100′ of open water frontage and a prime location in one of Miami's most sought-after neighborhoods.
Designed by Arquitectonica's Laurinda Spear and Bernardo Fort-Bescia, the Pink House made waves when it was built in 1976, thanks to its bold use of 5 shades of pink. Despite initial controversy from neighbors, the house received approval from the Village of Miami Shores' zoning review board, who demanded the planting of a grove of trees to shield the house from the street.
With its clean lines, framed views, and climate-conscious design, the Pink House stands out as a masterpiece of urban living. The front facade features royal palms perfectly aligned, while a pool porthole adds a touch of fun. Each room in the house offers a different view, taking you on a journey through a series of courtyards and planes, making it an object to be admired in the landscape.  One of our Miami Shores' gems!