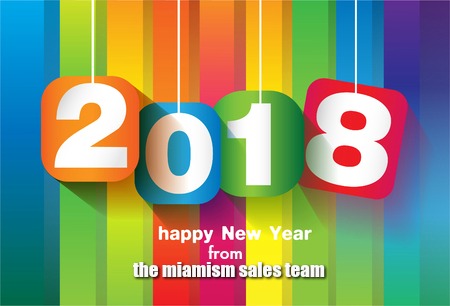 Top 10 Miamism Articles of 2017
2017 seems like a quick blink but doesn't that always happen? Then you start looking back and think of everything that happened and all of your accomplishments as well as difficult times and problems. The trick, no matter what your year was like, is to focus on your growth and evolution. The new year gives us an opportunity to start fresh, with new goals and new beginnings.
Miamism launched its new website and blog platform in 2017 to improve your user experience and although it's a continuous and challenging work-in-progress, we appreciate all the feedback, suggestions and especially your business and loyalty.
Miami's real estate market continues to surprise us, even with the nay sayers and the negative media. Some markets within Miami thrived and some others stayed stagnant, but all in all, 2017 proved to be a positive year, no matter if you were a buyer or seller.
We want to wish you and yours an amazing 2018!! Happy New Year from The Miamism Sales Team!
Top 10 Miamism Articles of 2017
Top Miamism Humor Posts of all time
Top 5 ALL-TIME Architecture Real Estate Articles
Our architecture articles continue to be your favorite by far, makes sense since we are Miami's only Architecture REALTORS! Cheers to a fantastic 2018!