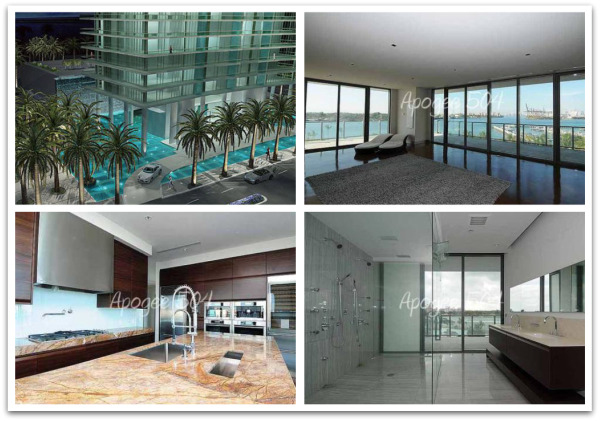 Top 3 Most Expensive Miami Beach Condo Sales – July 2010
There were 151 Miami Beach condos sold in the month of July of 2010. The highest sale was $5.35 Million (which is discussed below) and the lowest price was $33,000 for a 1 bedroom / 1 bathroom foreclosed condo at Vista De Mar in Normandy Island.  The new discussion around town is how LeBron James' move to The Miami Heat is helping the Miami and Miami Beach real estate market's recovery.  Many already report an increase in activity, but can't really verify whether or not it's caused by the Heat's Trio.
July's Most Expensive Miami Beach Condo Sale
Apogee South Beach: 800 S Pointe Dr, # 504 – Miami Beach, FL 33139
Listed for $6,250,000 and sold for $5,350,000 on 07/15/2010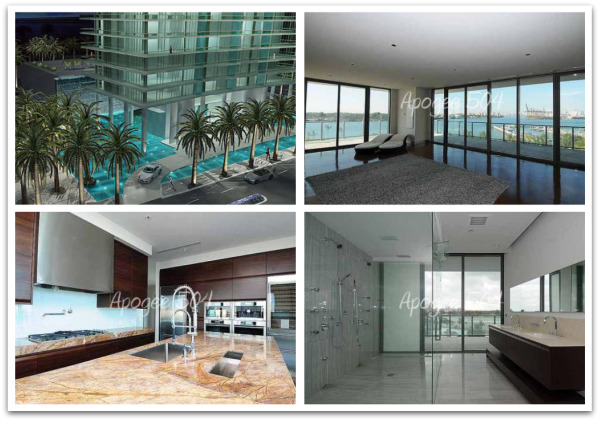 Month after month we are seeing Apogee on the Top 3 most expensive Miami Beach Condo Sales which means there is a high demand and the building is worth it.  Amenities and finishes are superior in this luxury building and I think we can even say that Apogee redefines South Beach condo living, being at a completely different level than its neighboring high rises.   Unit 504 sells for over $100 less per square foot (sale price $1,288 sq. ft.) than unit 604 right above, which sold last month for $5.8 million.  MLS description reads:
This is Apogee's most-desired floor-plan and best location for unobstructed water views.  Your 4154sf apartment is surrounded on three sides with 2500sf of sweeping, 11-foot-deep terraces, including an outdoor kitchen with grill.  The interior spaces are masterfully-designed with a spacious master suite and master bath over the Miami Beach waterways (looking out over Fisher Island), an extraordinary and impressive gas-fueled kitchen, separate media room, 11-foot ceilings and a host of unique features.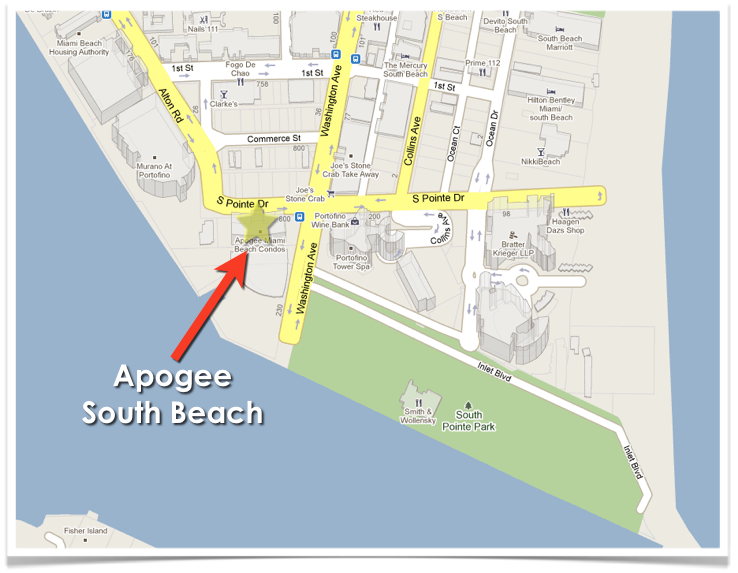 Features:
4,154 square feet of living space
2,500 sq. ft. terrace
Built in 2008
2-garage spaces
4 bedrooms / 3 bathrooms / 1 half-bathroom
Bay and City Views
Summer Kitchen
separate media room
11-foot ceilings
Maintenance Fees = $5,046/month
July's Second Most Expensive Miami Beach Condo Sale
The Caribbean Condo:  3737 Collins Av, #PH-4 – Miami Beach, FL 33140
Listed for $5,000,000 and sold for $4,700,000 on 7/15/2010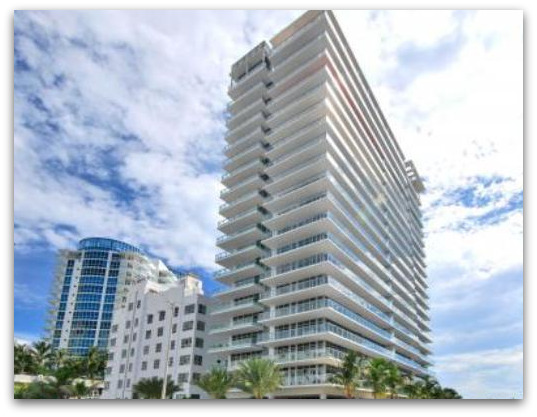 What a bummer!  this listing doesn't have any photos to share with you.  But interestingly enough, the Caribbean also made the Top 3 Most Expensive Miami Beach Condo sales last month.  I'll reiterate what I said about this spectacular project:
It's located in a historic district and the original Caribbean Hotel was designed by famed architect L. Murray Dixon – the original hotel was restored and a new residence tower constructed right next to it to compliment the newly restored ambiance.  What's happening in the location of The Caribbean is incredible – including the recently announced site for the New Edition Hotel by Marriott – which only reinforces how much money is being pumped into this area of Miami Beach.
The MLS description simply states:
ONE OF A KIND PH IN THE SKY! 180 DEGREE VIEWS. PRIVATE ROOFTOP POOL, JACUZZI AND BBQ AREA. ITS A STEAL!!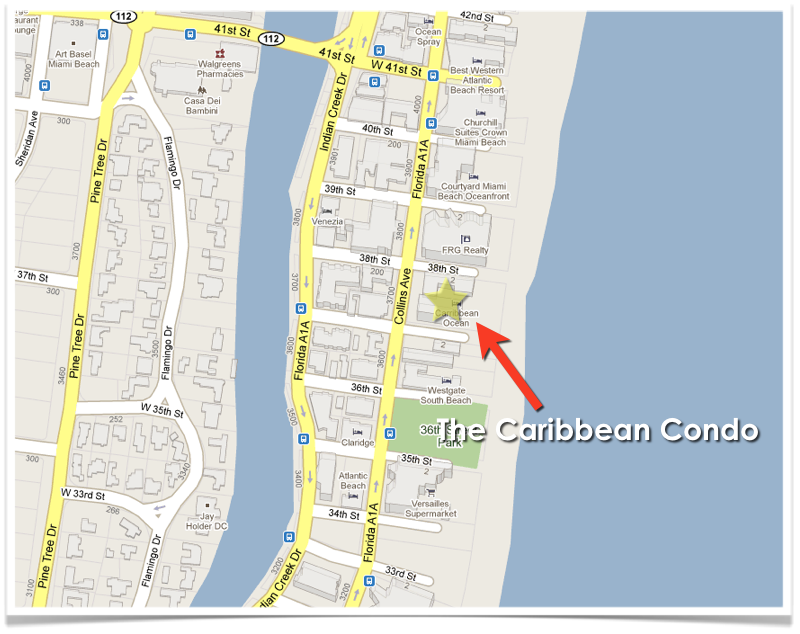 Features:
3,906 square feet of living space
private rooftop pool and jacuzzi
built in 2009
4 bedrooms / 4 bathrooms / 1 half-bathroom
Oceanfront building
2 parking spaces
Maintenance fees = undisclosed
July's Third Most Expensive Miami Beach Condo Sale
Residences at The Bath Club: 5959 Collins Ave, #1406 – Miami Beach, FL 33140
Listed for $2,995,000 and sold for $2,550,000 on 7/23/2010

The residences at The Bath Club could be considered a controversial project finished in 2005.  The Bath Club for years was devoted to the "elite" and it was impenetrable – known as Miami Beach's "Most Time Honored Private Beach Club."  Exclusivity was breached after a multi million-dollar addition and restoration of their historic clubhouse where The Bath Club started accepting a "limited" number of new members.  The new added Bath Club residences were not welcomed by a lot of the old members.  The MLS description reads:
Spacious 4 bedroom with maid's, this is a family home difficult to find in a resort setting. Historic clubhouse with restaurant,2 clay tennis, fitness/spa, full service at pool and beach. Unit features Italian cherry kitchen w all stainless Sub Zero, Miele. Mid beach location close to Bal Harbour Shops, So Beach and airport. One of the best buildings on the beach.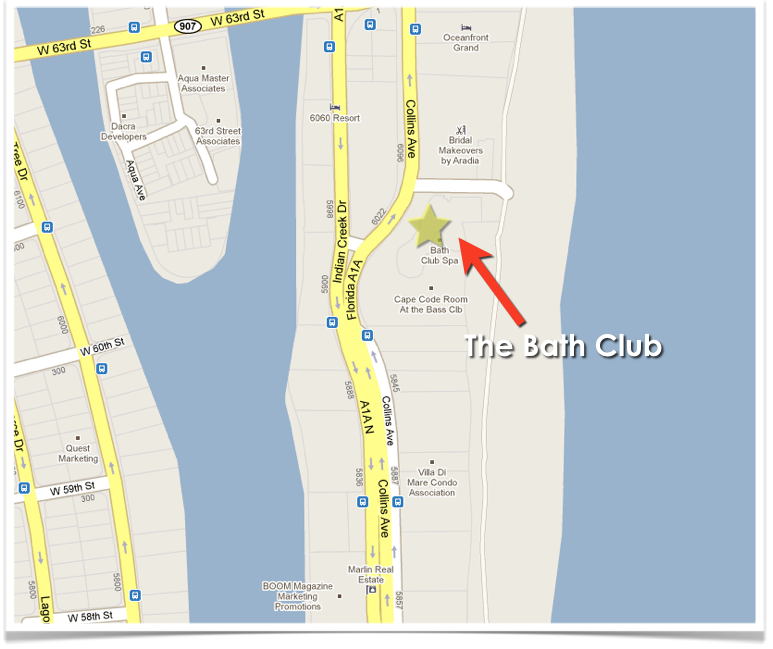 Features:
4,135 square feet of living space
550 square foot balcony/terrace
built in 2005
oceanfront building
4 bedrooms / 5 bathrooms / 1 half-bathroom
1 parking space
Maintenance fees = $4,150 / month
**all information obtained from the SouthEast Florida Multiple Listing Service**