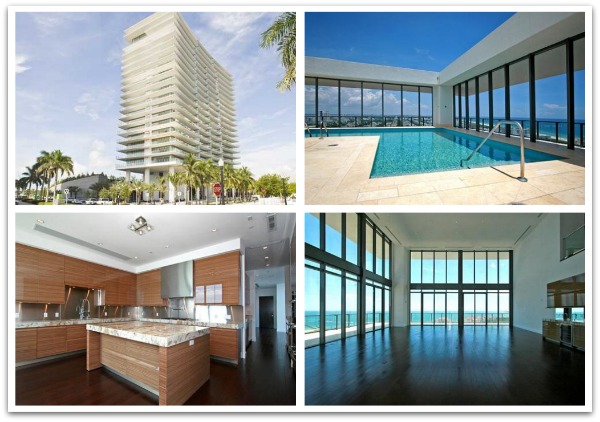 Top 3 Most Expensive Miami Beach Condos Sold – April 2011
There were 238 Miami Beach condos sold in April of 2011. Price range of these sales varying from a $25,000 foreclosed studio in the Versailles Condo Hotel on Collins and 34th Street, to a mega luxury sale at Apogee seen below.  27 out of the 238 condos sold were above $1 million and 184 of those sales were below $500,000.  As for distressed inventory (short sales and foreclosures), the number has dropped to 38% for all of April's sales.  A lot of media channels are calling 2012 the end of the down market for Miami Beach, but I still think it's on a building by building case – many areas in Miami have already said bye bye to the down market, seeing an upward trend.  Just bring cash, because financing is what's making it difficult!
April's Most Expensive Miami Beach Condo Sale
Apogee South Beach – 800 S Pointe Dr #PHA– Miami Beach, FL 33139
Listed for $14,000,000 and sold for $11,500,000 on 4/14/2011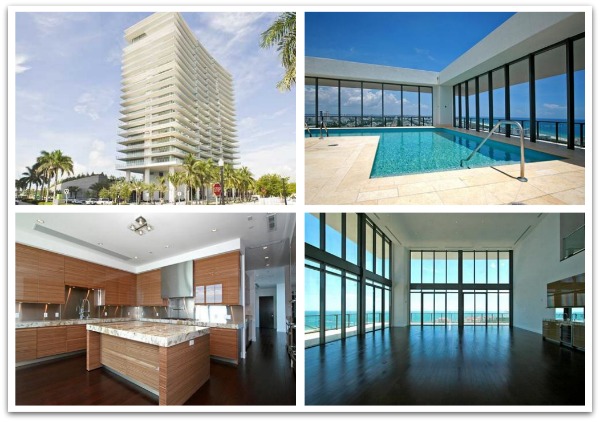 Talk about an amazing top sale for South Beach!  Now this condo has a bit of history or "real estate baggage", if you will.  It was originally listed for $22,000,000 as "the most expensive Miami Beach Condo ever!" – and that was back in July of 2008.  Well….although it still sold for top dollar, that's almost a 50% reduction from that original price.  Can you say "HOME RUN" for the current buyer?  This penthouse residence occupies the top 2 floors of the Apogee South Beach with ri-di-culous views of South Beach, Government Cut, Fisher Island and Miami.  The Marketing description reads in all caps:
PENTHOUSE A COMMANDS THE TOP 2 FLOORS OF THE APOGEE. IT IS COMPLETED WITH A 360-DEGREE ROOFTOP PALAZZO, PRIVATE POOL & BUILT IN SUMMER KITCHEN. THE MAIN LIVING AREAS HAS A SOARING 22FT CEILINGS ENCLOSED BY DOUBLE HEIGHT FLOOR TO CEILING WINDOWS WHICH CREATES A FIRST IMPRESSION THAT ONLY A FEW PH'S CAN BOAST. OVER 11,000SF OF TERRACE/BALCONY AREA. IN ADDITION, 2 1/2 CAR PRIVATE AIR CONDITIONED GARAGE AND MAID QUARTERS.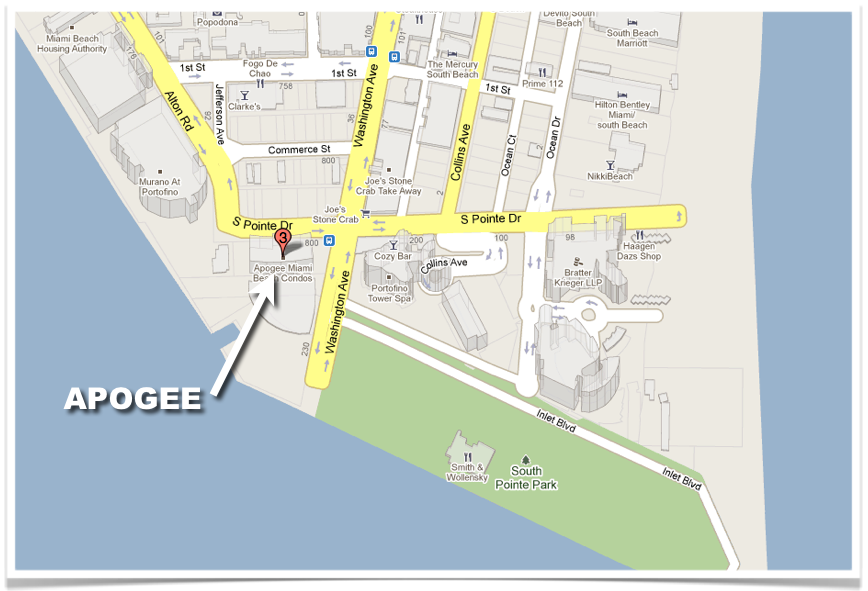 Features:
6,853 sf
built in 2008
6 bedrooms / 7 bathrooms / 1 half-bathroom
2 1/2 car private air conditioned garage and maids quarters
roof top palazzo
22′ ceilings in main areas
over 11,000 sf of terrace/balcony area
marble and wood floors
Monthly maintenance = $7,935
April's Second Most Expensive Miami Beach Condo Sale
The Setai Resort & Residences – 101 20th St #2308 – Miami Beach, FL 33139
Listed for $5,899,000 and sold for $4,600,000 on 4/01/2011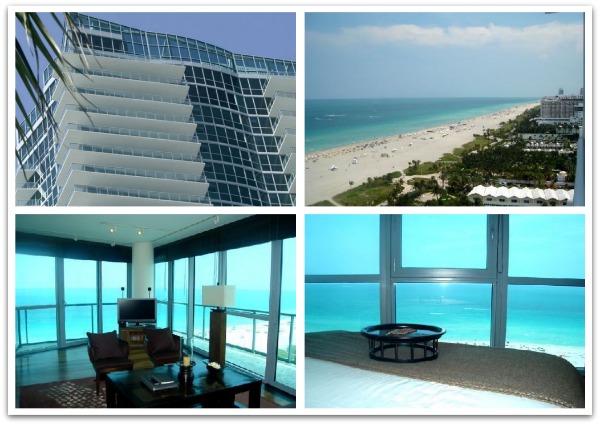 The Setai Resort and Residences makes the Top 3 Miami Beach Condos sold again!!  This time with unit 2308, which is obviously gorgeous, but cannot tell from the photos (which happen to be one of the worst examples of photography for a luxury condo in Miami Beach).  This property was originally listed for $6,999,000 in 2006 with several price reductions and marketing description:
One of a kind residence, featuring a large master suite with a private massage parlor and endless views of the Atlantic Ocean.  Enjoy the Sunset and Downtown Miami Skyline from anywhere in the residence or from the expansive terrace.  This 3 bedroom suite has the elegant finishes of The Setai's Hotel Furniture package and is currently enrolled in the program as the "Specialty Suite".  Statements available upon request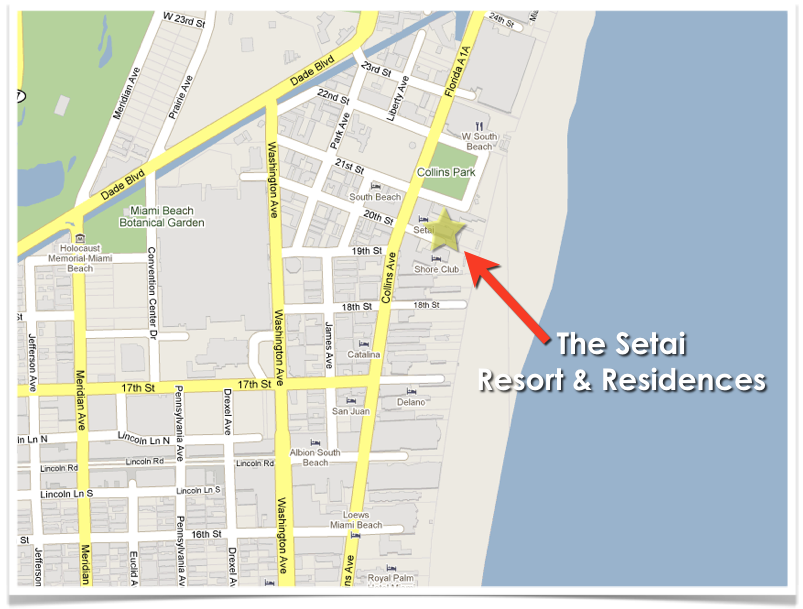 Features:
2,558 sf of living space
built in 2005
2 parking spaces
3 bedrooms / 3 bathrooms
Hotel Furniture Package and "Specialty Suite" hotel program
monthly maintenance – $4,886
April's Third Most Expensive Miami Beach Condo Sale
Continuum South Beach – 100 S Pointe Dr #3204 – Miami Beach, FL 33139
Listed for $3,750,000 and sold for $3,270,000 on 6/06/2011

The Continuum South Beach's South Tower is my favorite of the 2 and the fact that it's a full-amenity ocean front building, is all it takes to be convinced that the place is amazing.  This particular 32 floor unit only had photos of the view and the foyer in the MLS and the history is a bit strange.  Originally listed for $3.65 Million on October of 2010 and increased to $3.75 Million 2 weeks later.  Marketing description reads:
Best line in the building view of Fisher Island and cruis ship alley. Corner unit with wrap around balcony. Great open floor plan. Full service building with state of the art facilities, world class fitness center, lap pool and juice bar!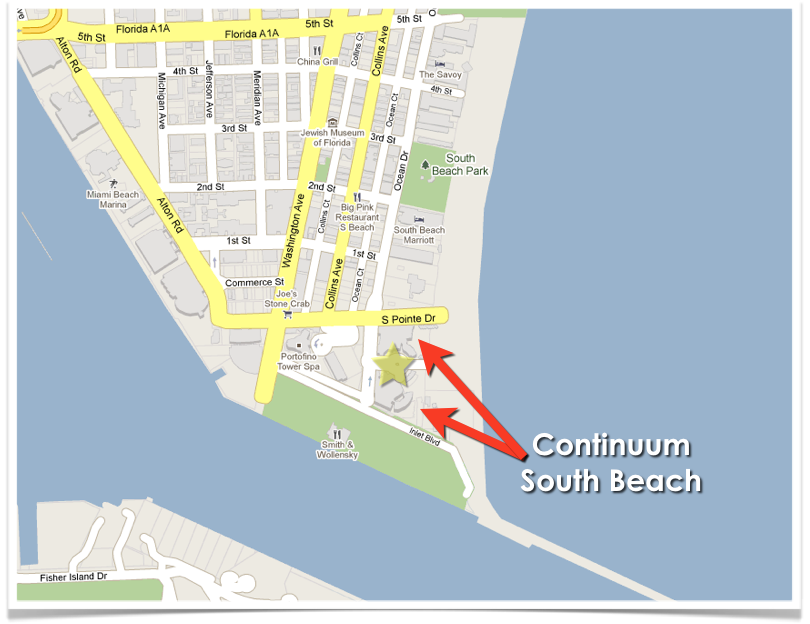 Features:
2,508 sf
built in 2003
3 bedrooms / 3 bathroom / 1 half-bath
carpeting and marble floors
ocean front building
2 + parking spaces
monthly maintenance = $2,255
**all information obtained from the Southeast Florida Multiple Listing Service**