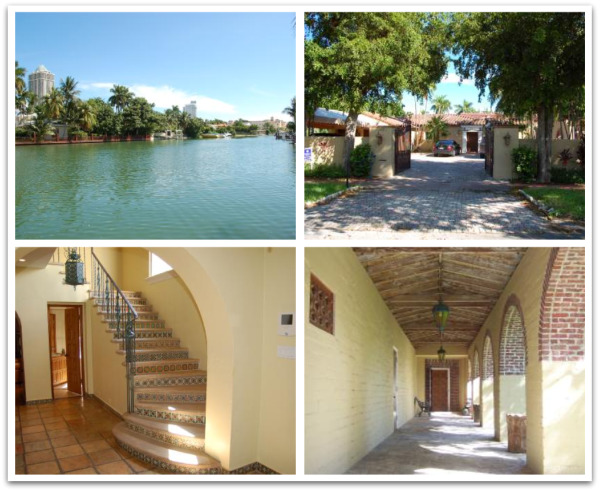 Top 3 Most Expensive Miami Beach Home Sales – August 2010
There were 11 Miami Beach homes sold in the month of August of 2010.  This is a clear representation that Summer is the slowest time of the year with regards to real estate in Miami Beach.  The highest sale was for $2.5 million and the lowest sale was a short sale in Normandy Island for $218,000.  When I was interviewed by The Miami Herald last month regarding market trends, I explained that even within smaller cities in Miami-Dade County, it's important to go hyper-local when you look at numbers.  To think that a non-waterfront home in The Sunset Islands can sell at $436/sq.ft. and one in Normandy Island for $143/sq.ft. may be inconceivable for many that don't know Miami Beach.  I can't say this enough, make sure you work with a Miami Beach Realtor that knows the market and can give you specific information on different areas so you can make an educated decision about your sale or purchase.
August's Most Expensive Miami Beach Home Sale
5005 lakeview Dr – Miami Beach, FL 33140
Listed for $3,000,000 and sold for $2,500,000 on August 2nd, 2010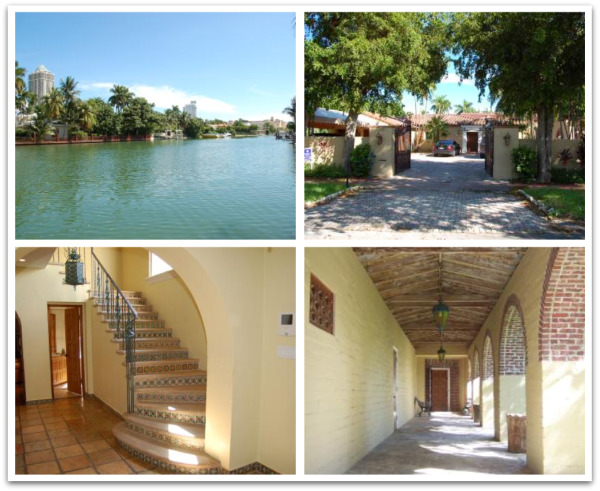 Here's one of those "once in a lifetime" opportunities to buy a fabulous historic home ready for a discerning eye that can appreciate its details and charm.  Built in 1932 with exposed beamed ceilings, original rod iron and details and lighting fixtures on over an acre of land with 100′ of water frontage!  Obviously, the house needed work, but whoever bought it struck gold.  It sold as a short sale and was under contract since January of 2010 (8 months to close…..love those short sales!).  The location is right off Surprise lake with fixed bridges to the Intracoastal or Biscayne Bay….but still Mid-Beach in a quiet and safe residential area.  The MLS reads:
Old world charm & elegance awaits you as you enter this magnificent Mediterranean estate located on over an acre of prime waterfront property with over 100 feet on the Intracoastal Waterway. This large family home boast over 6000 SF of living space,grand living room with cypress beam ceilings,gourmet eat in kitchen,formal dining room with fireplace,master bedroom with private terrace,tennis court,,guest cottage plus much more.
Features:
built in 1932
6 bedrooms / 5 bathrooms / 1 half-bath
5,931 sq.ft. of living space
47,540 sq. ft. lot
over 100′ of water frontage
private dock
heated whirlpool
2-car garage
fixed bridges for ocean access
August's Second Most Expensive Miami Beach Home Sale
2800 Regatta Av, Miami Beach, FL  33140
Listed for $2,295,000 and sold for $2,054,000 on August 16th, 2010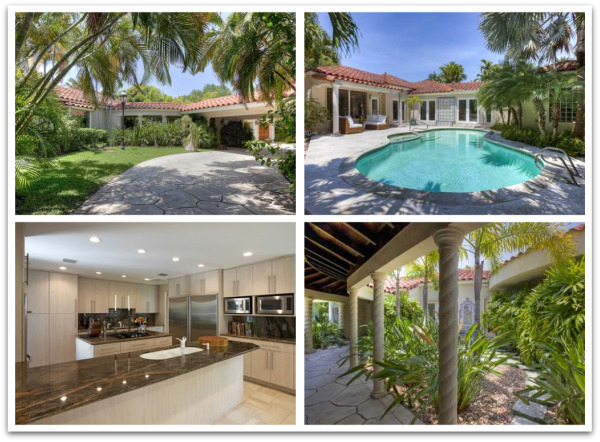 Here's what we're talking about when we say Sunset Island I is the best island of the 4.  This is a dry lot home (meaning not on the water), on Sunset Island I selling above $1 Million.  It was originally listed in 2008 for $2,850,000 and the owners waited patiently for 2 years and reduced it $800k – selling at $436 per square foot….not bad for a dry lot home.  The MLS reads:
This remarkable Sunset Island I Mediterranean home mixes tropical living with fine detailing. Features 4 bedrooms, 5.5 luxury baths, private office, fine marble and travertine floors, large picture windows and atrium doors. Kitchen with granite countertops and top-of-the-line stainless steel appliances. Marble master bath with spa tub. Pool & private garden with mosaic tile fountain. Professionally designed, verdant landscaping surrounds the entire home. Large corner lot.
Features:
Built in 1954
4 bedrooms / 5 bathrooms / 1 half-bath
4,707 sq.ft. of living space
14,850 sq. ft. lot
pool
circle driveway
2-car garage
corner lot
August's Third Most Expensive Miami Beach Home Sale
1792 Cleveland Rd, Miami Beach, FL 33141
Listed for $999,000 and sold for $960,000 on August 18th, 2010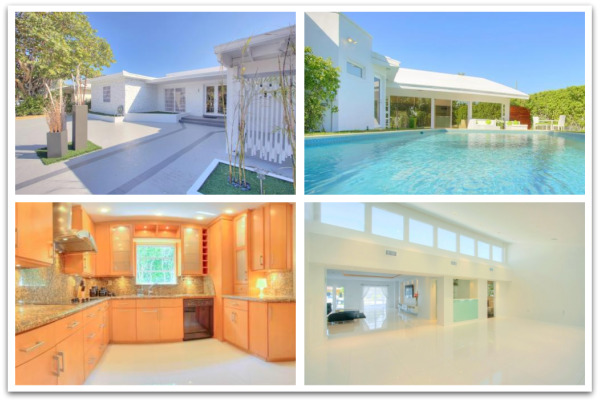 This home is located in North Beach in Biscayne Point Island's interior canal.  Yes it is waterfront, but on a narrow canal with fixed bridges for ocean access (which means vessels need to be small….specially small in this situation because of the size of the bridges).  Updated mid-century modern home with beautiful clerestory lighting and amazing master suite.  Biscayne Point is a great place to get a "starter waterfront home" because the prices here are lower than in the rest of Miami Beach – same applies to the island just North of this location on Stillwater Dr.

This home was purchased for $602,000 in June of 2009, was remodeled and listed for $999,000 in March of 2010 – a good example of a nice flipped property with a good quality renovation.  The MLS description reads,
Sleek Mid Century Modern waterfront home on 24 hour guard gated Biscayne Point Island.  Renovated with style and sophistication.  This sun filled home has a great open floor plan overlooking back yard pool area.  Large master suite with master bath featuring double sinks, separate spa bath and Kohler rainforest shower.  The walk in closet you've been searching for.  4th bedroom is maid's room/home office with its own side entrance.  Bring your fussiest buyers! They will not be disappointed.
Features:
Built in 1951
4 bedrooms / 3 bathrooms / 1 half-bath
2,493 sq. ft. of living space
9,000 sq. ft. lot ( 60′ X 150′ )
waterfront with fixed bridge
pool
grand master suite
dock and boatlift
**all information obtained from the Southeast Florida Multiple Listing Service**