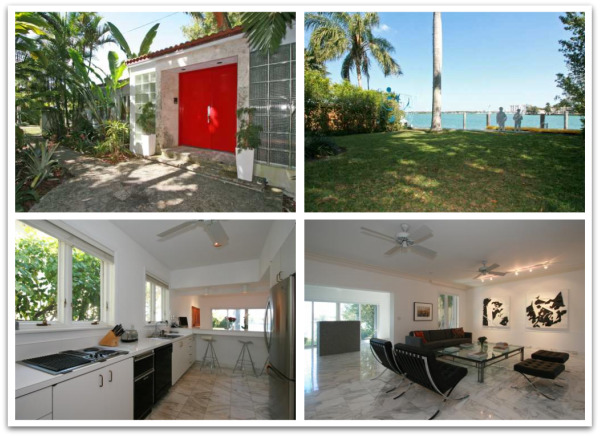 Top 3 Most Expensive Miami Beach Home Sales – July 2010
There were 18 Miami Beach homes sold in the month of July 2010.  The highest sale was for $2.175 million and the lowest was a Normandy Island short sale at 765 S Shore Drive, selling for $350,000 on July 28th.  This month's sales certainly do not represent the Miami Beach Luxury Home market, but that's expected for a slow Summer month.  One thing is for sure though, with the distressed market diminishing each month, we are, without a doubt, looking at a recuperating market.
July's Most Expensive Miami Beach Home Sale
81 N Hibiscus Dr – Miami Beach, FL 33139
Listed for $2,750,000 and sold for $2,175,000 on July 30th, 2010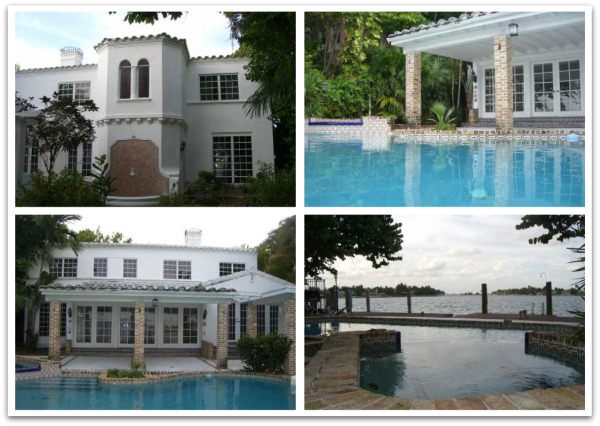 Steffi Graf's home finally sells!! After 3 years of listing the property with an original asking price of $3.5 Million.  This was one of the lingering listings that everyone hoped would sell, starting with yours truly.  Back in April in an article titled, Steffi Graf's House for Sale in Miami Beach, and in the comment section said I thought the house would sell in the low $2M's…so I was right!  Here's what the article says:
I wrote this article back on September 3rd, 2007 (that's 2 1/2 years ago!) and unfortunately, Steffi Graf's house is STILL on the market today.  It is now priced at $2,750,000.  It has gone through price reductions to new Realtors and NOTHING! So what's the problem here?  The house sits on Hibiscus Island with Northern exposure and gorgeous bay views as well as views of The Venetian Islands.  The MLS description now reads:

Charming Mediterranean home on this fantastic property on gated Hibiscus Island with stunning wide bay views.  This two-story residence encompasses over 3000 square feet including 4 bedrooms, 5 bathrooms.  60 feet of water frontage, pool and dock.  Enjoy the South Florida lifestyle; just minutes from downtown Miami or South Beach. Renovate or re-develop this amazing property located on one of Florida's most prestigious islands.

The MLS history shows that it was under contract at the end of 2008 and didn't sell.  Although the photos are better than the previous ones, this Hibiscus Island home is obviously stale and needs a marketing pick me up and can you say PRICE REDUCTION?
Features:
3,010 square feet of living space
10,500 square foot lot with 60′ of water frontage
4 bedrooms / 5 bathrooms
built in 1935
private dock
pool
2-story home / Mediterranean revival
Hibiscus Island location
July's Second Most Expensive Miami Beach Home Sale
803 E Dilido Dr, Miami Beach, FL  33139
Listed for $2,485,000 and sold for $1,900,000 on June 2nd, 2010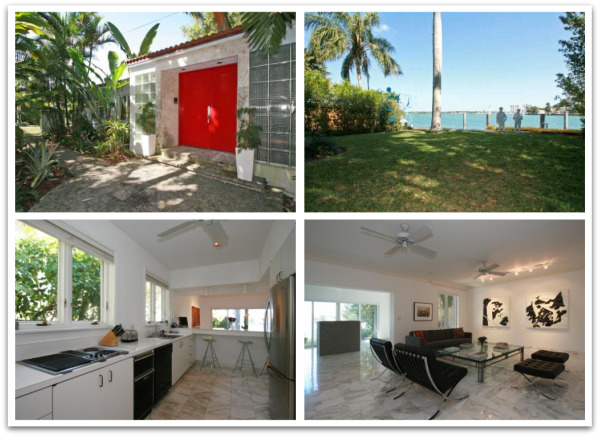 Here's a Venetian Island home that was originally listed for $2,695,000.  I submitted an offer for some clients almost a year ago under $2M and the listing agent guaranteed that it would sell above $2M – the seller never even countered!   This deal would have closed and saved the seller a year of expenses, goes to show that no offer is a bad one and sellers should consider all options.  The house was dated needing major upgrades including kitchen, bathrooms, windows and finishes and had no pool. MLS description read:
Wide bay views, open floor plan, entire second floor features the master bedroom with sitting and/or office room, wood floors, double bath, picture window overlooking great wide views. An art gallery room with pitched ceiling, kitchen counters and floors with carrera marble, room for a pool and lushly landscaped.
Features:
3,346 square feet of living space
10,500 square foot lot
Eastern exposure with 60 feet of water frontage
3 bedrooms / 3 bathrooms
private dock
room for pool
built in 1939
July's Third Most Expensive Miami Beach Home Sale
770 W 50th St, Miami Beach, FL 33140
Listed for $1,499,000 and sold for $1,230,000 on July 28th, 2010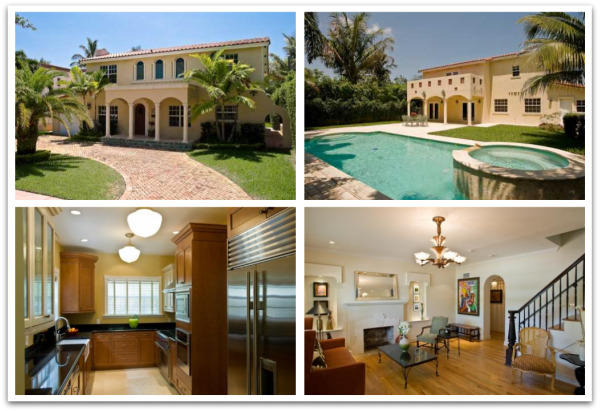 Here's a dry lot home (meaning NOT on the water), just North of Surprise Lake in a Miami Beach subdivision called Lake View Heights.  I just love seeing a meticulously maintained home from the 30's.  This house was completely renovated with finishes appropriate to it's style and in a great location in Miami Beach.  The MLS description read:
WALK IN AND FALL IN LOVE WITH THIS TASTEFULLY RENOVATED MEDITERRANEAN HOME ON FAMILY ORIENTED LAKE VIEW AREA. LIMESTONE & WOOD FLOORS THROUGHOUT, LRG FAMILY ROOM OVERLOOKING BACKYARD, POOL AND SPA. GOURMET KITCHEN, 4 OVERSIZED BEDRMS, A GREAT HOME FOR FAMILY LIVING & ENTERTAINING. TOTAL RENOVATION COMPLETED IN 2008.
Features:
3,727 square feet of living space
8,385 sq. ft. lot
4 bedrooms / 3 bathrooms / 1 half bathroom
built in 1930
completely renovated in 2008
pool
1-car garage
2-story house
**all information obtained from the Southeast Florida Multiple Listing Service**