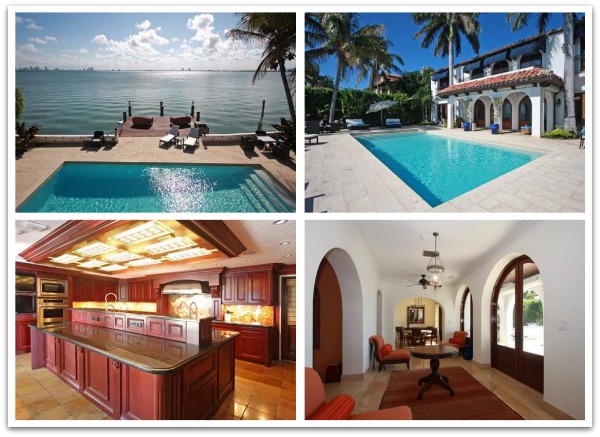 Top 3 Most Expensive Miami Beach Homes sold in April 2011
There were 19 Miami Beach homes sold in April of 2011 compared to 32 sales the previous month. Sales prices ranging from $190,000 for a short sale in the North Beach area, to $5.74 million for a North Bay Road open bay beauty mentioned below.  April's sales were impressive because more than half of them were over $1 million, which means the luxury market is catching a well deserved break.  The distressed market continues to decrease and when good properties come up, they are snatched up for top dollar, not the believed "bottom feeder" prices.
April's Most Expensive Miami Beach Home Sale
5380 N Bay Rd – Miami Beach, FL 33140
Listed for $5,900,000 and sold for $5,740,000 on April 27th, 2011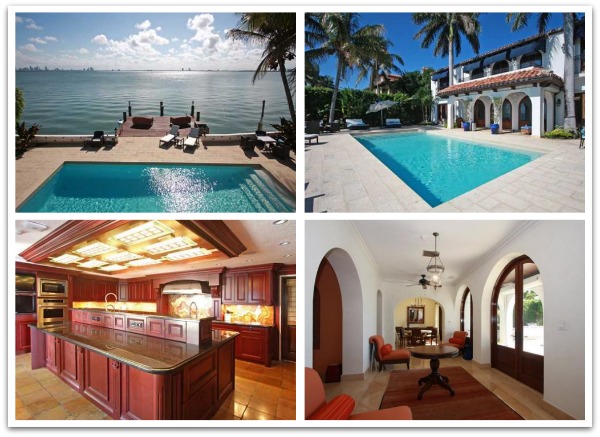 Another North Bay Road Home sold in April.  This one a 6,432 square foot bay front beauty with an inviting Spanish Colonial flair – surrounded by loggias, balconies and courtyards that become so perfect for our South Florida weather.  The inside a bit dated with maybe a bit too much wood-work, but nothing that can't be salvaged.   It had been on the market since November of 09 with a starting price of $10.5 million.  and after several price reductions, finally sold at almost 1/2 the original listing price.  The marketing description simply read:
Best Deal on North Bay Road Wonderful Open Bay View home. State of the art kitchen appliances, with granite countertops and exquisite wood cabinetry. High ceilings; inviting courtyard; custom made exotic double aquariums in the family room. Marble and wood floors throughout the house.  Has been rewired with Creston and Lutron technology. It is ready to move in.
Features:
5 bedrooms / 5 bathrooms / 1 half-bath
built in 1934 – remodeled
6,432 sf
12,759 sf lot (79′ X 161′)
80′ of water frontage (open bay)
private dock
pool
2-car garage
April's second Most Expensive Miami Beach Home Sale
5150 N Bay Rd – Miami Beach, FL 33140

Listed for $5,490,000 and sold for $4,568,520 on April 26th, 2011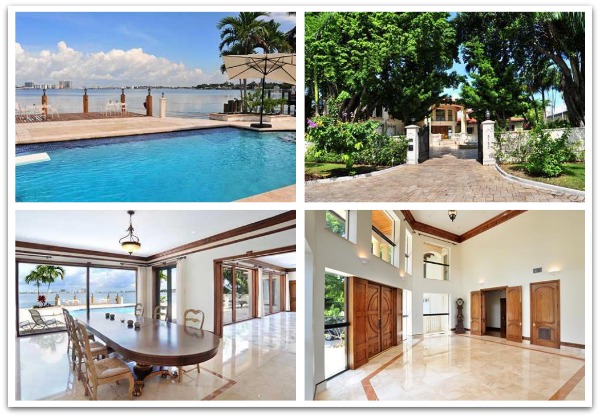 Not my favorite type of architecture (I call it butchered mid-century – but I'm not the one that has to like it).  This 1954 North Bay Road home was obviously added on to and re-built through the years with a sort of 80's look to it, but over 100′ of open bay water frontage with is priceless.  It was listed on September 2010 and was under contract by November and then under contract again in March of 2011.  Making this Miami Beach Luxury home a quick seller, considering average time on the market passes the 1 year mark.  The marketing description reading:
Breathtaking Bay Views from this exclusive N Bay Rd residence. 6,360 sf , 6 bed , 6 1/2 bath……18,585 sf of land. 105 feet of water frontage. Private Boat Slip is grandfathered in and can not be duplicated. Very rare and valuable. New Electric, new security system. Brand new massive sliding doors for back of the house, creating flow thru right to pool and bay. Best priced of all its closest comps (6000-7000sf houses) on N Bay Rd.
Features:
6 bedrooms / 6 bathrooms / 1 half-bath
6,360 sf
built in 1954 –

butchered

remodeled
18,585 sf lot (105′ X 177′)
105′ of water frontage (open bay)
2-car garage
private doc
pool
April's Third Most Expensive Miami Beach Home Sale
1337 N Venetian Wy – Miami Beach, FL 33139
Listed for $4,500,000 and sold for $4,100,000 on April 28th, 2011 as a short sale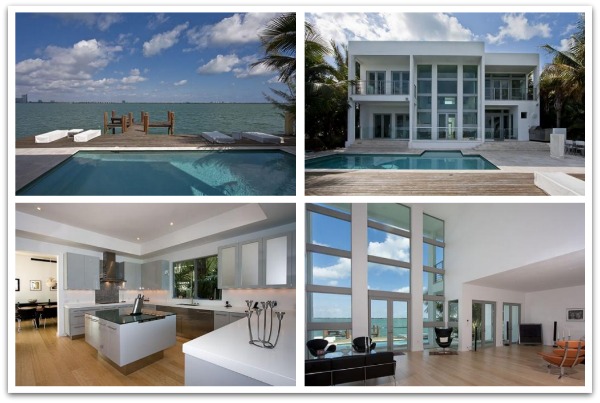 Impeccable Contemporary Miami Beach home on San Marco Island in the Venetians.  Not my favorite of the Venetian Islands but gorgeous home nevertheless.  The home shows an original listing price of $6.9 million back in June of 09 with several pending contracts as well as price reductions and finally selling at $4.1 million which is an amazing purchase for 70′ of open bay frontage and new, modern constructions.  It was marketed as:
SHORT SALE! Located on picturesque Venetian Island, this 2-story, impeccably done, contemporary masterpiece offers breathtaking, wide open, unobstructed bay views. Enter through the artistically designed gate that leads into a perfectly manicured courtyard. The finishes, architectural design and lighting are brilliantly orchestrated.  All bedrooms have their own bath & built-out closets. The master bedroom has his/her closets and a state-of-the-art master bath. Separate guest hse & separate 2-car gar
Features:
6 bedrooms / 7 bathrooms
5,859 sf
built in 2007
12,250 sf lot (70′ X 175′)
70′ of water frontage (open bay)
private dock
pool
separate guest house
separate 2-car garage
**all information obtained from the SouthEast Florida Multiple Listing Service**