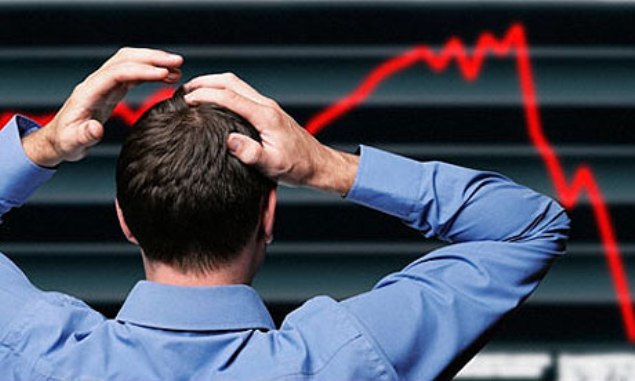 Top 5 Tips for Selling Your Home in a Down Market
I'm on my way to The National Association of Realtor's Annual Convention in San Diego and usually have to plan ahead for articles while I'm gone. While looking for things to post, I found this article written by Mariana Wagner as a guest blogger on July 2007.
Mariana and I are speaking on a panel about "Expanding Your Sphere of Influence: Real World Networking" together with Teresa Boardman and Jeff Turner. Great to know that through the years, Mariana has only gotten better at what she does.
So here it is…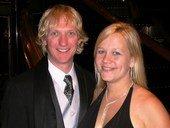 We have the priviledge this week in Miamism, to have as guest writer, a talented Colorado Springs Real Estate Broker by the name of Mariana Wagner.
Mariana is the author of The Springs Real Estate Scoop , which in her own words brings, "Real estate topics, trends, issues, data and general information to YOU, in a digestable, fun to read, please-leave-a-comment way".
We invited Mariana to write this article so you can get a different perspective of today's Miami Beach real estate market. We know you will find these tips to be very helpful and we thank Mariana for taking the time to enlighten us with her expertise.

Top 5 Tips for Selling Your Home in a Down Market
The past year has brought most of the country into what many are calling a Down Market. This market shift can (and usually does) make it harder to be a Home Seller, today.
However, there ARE ways to make sure that you are as successful as possible, when selling your home in a Down Market.
1. Understand exactly what a Down Market really IS.
To effectively deal with anything, you must undersand what you are dealing with. A Down Market is usually defined by:
There are more homes on the market
Homes are not appreciating at the rate that they did a few years ago
Homes may actually be selling for less than they could have a year ago
Homes are staying on the market longer
A local real estate agent will be your BEST friend when determining how a Down Market plays out in YOUR neighborhood.
2. Price it Right from the very beginning.
This is said a lot in the real estate world, but is rarely explained to the home seller effectively. It is human nature to want to make sure that you are getting the MOST money possible for your home. Often, home sellers will say, " Lets price it a bit high, and then we have room to negotiate."
That may work in a hot Sellers Market, but NOT in a Down Market.
Why? Lets look at this backwards :
In a Sellers Market, when a new home pops up on the market, the whole pool of available Buyers rush to go see it. The most qualified, ready-to-buy buyer will get that home. The home is not going to wait around for the semi-qualified, partially motivated Buyer to get their act together a couple weeks later.
That doesnt make sense, right?
In a Buyers Market/Down Market the same principals are at work: When a new buyer pops up onto the market, they will look at all available homes that fit their needs. The best priced, best looking home will get the offer. The Buyer is not going to wait around for the over-priced home to lower their price, nor will they bother negotiating when they can get a perfectly-priced home with less hassle.
So, now the over-priced home will have to sit on the market until another buyer pops up.
An experienced, local real estate agents JOB is to fully understand the local housing market. They can give you a great idea of HOW to effectively and competitively price your home in a Down Market.
3. Make sure your home shows like a model. (Okay, maybe not like a model, but close). Second ONLY to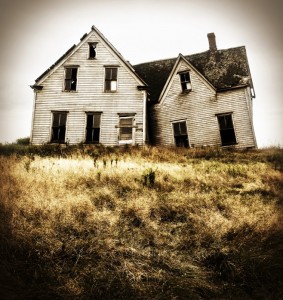 pricing your home effectively from the start, is making sure that your home looks fabulous. Home Buyers will not make excuses for how your home looks, They will just move on to the next home for sale. Here are 3 tips for making your home look wonderful:
Do NOT put your home on the market until you have FINISHED any remodeling and/or repairs that you plan on making. Nothing worse than showing a "project house."
Clear out the clutter. Make your home look as LARGE and CLEAN as possible. And don't shove it into your garage. Rent a storage unit.
Hire a stager. A professional stager can look at your home with a fresh eye giving you tips and tricks on making your home look spectacular! People LOVE spectacular looking homes, and the cost of hiring a stager will be less than the first price drop you may need to make if your house does not show well.
When interviewing Listing Agents, ask if they have information on handymen, storage facilities and professional stagers that they would recommend in your area.
4. Find a Listing Agent who tells you the TRUTH about the current market. Painting a pretty picture of the current market may be easy to digest, as a Seller, but this is dangerous. Like in battle, you need to be PREPARED for what to expect in the specific market that you are in.
And honestly? An agent who does not offer a REAL look into the current market is probably not prepared, themselves, to deal with it. (What works in a Sellers Market does NOT necessarily work in a Down Market.) That is NOT the kind of representation you need in a Down Market.
You need a competent agent who not only understands the current market, but has a armory of marketing and negotiating tools to use to make your home SHINE even in a Down Market.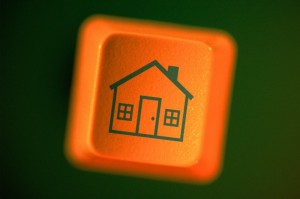 5.
Make sure your home is getting comprehensive exposure on the internet
. When interviewing listing agents, ask them about their internet marketing campaign. Your home NEEDS to be on the internet¦ All over the internet, in fact. Consider these points:
Over 80% of all home searches start on the internet.* Your home needs to be online when all these people start their search.
Over 25% of all Home Buyers FIRST saw the home that they purchased on the internet.* If your home is not heavily marketed on the internet, you are missing thousands of potential buyers.
Multiple photosare the #1 thing that home buyers look for when searching on the internet for their next home.* Your listing agent MUST advertise your home with as many good-quality pictures as possible. Demand this.
Down Market may take more effort, but it is not impossible especially when you arm yourself with a competent real estate agent who understands the market and knows exactly how to get your home SOLD.
(*National Association of Realtors data)