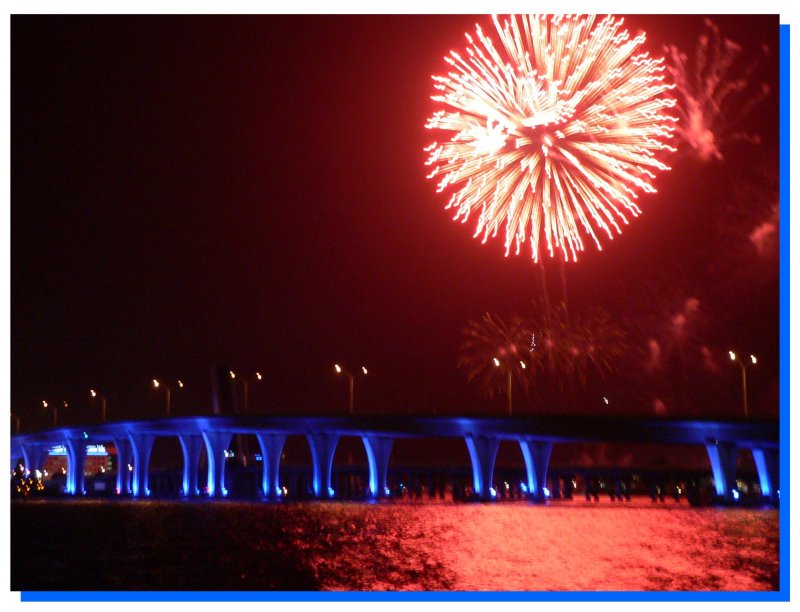 What not to do on 4th of July 2009 in Miami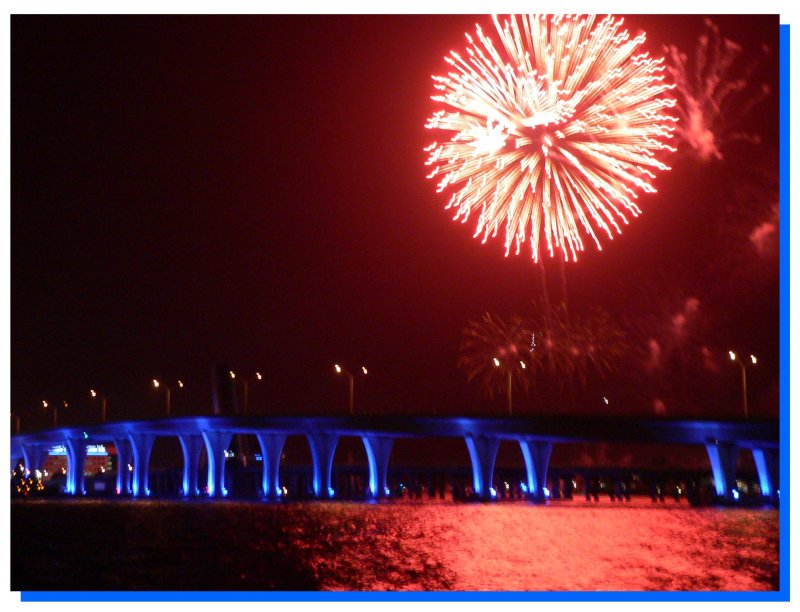 You don't just want to sit home with all the great stuff planned in Miami and Miami Beach to celebrate Independence Day!
What to do? Where to see awesome fireworks displays?  4th of July can be such a difficult time of year to make decisions in Miami!  I went around the Miami blogosphere and found some blogs that name fun things to see, new places to visit.  Rick's favorite thing to do is still to go out on the boat and watch several of the fireworks displays from Biscayne Bay (we can usually catch Bayside, Miami Beach, Fisher Island and Key Biscayne).
Fourth of July is approaching so gather up your beach towels, picnic blankets, lawn-chairs, and bug spray. Here's where you can catch the best fireworks Miami has to offer.

(Tip: you know it rains every summer day in Miami, so before you head out, pick up a rain poncho for everyone in your group, and pack it as part of your July 4th gear. Yes, it may look dorky, but it will keep you nice and dry. It'll also keep you from getting a wet spot from sitting on damp grass or sand, as you picnic and/or watch the fireworks.)
I Heart Miami (this one even includes Miami Shores, to my surprise)
It's Monday, and I'm already thinking of the weekend!!! Thankfully this week is a short week (work wise) and will fly by. If you are looking for plans/ideas on how to celebrate this year's Independence Day, below are some activities going on around town…(even some posts on Broward locations if you want to "get away").  I'll continue to post through the week as I find out about the events!!Have a happy and easygoing Monday 🙂
**the photo was from our third Miamism Fridays from July 2007!! **