When Miami Beach Condo owners listen
It is so refreshing to find Miami Beach condo owners that listen and trust our expertise. When you think of the alternative, it makes no sense, let me explain. If you hire a Realtor for their expertise and knowledge and their experience with current market trends, why would you not listen to basic recommendations? When you pay a professional, no matter the field, isn't it important for you to follow instructions and do as they say, since they are supposed to be "experts"?.
We are in a down real estate market, it's not rocket science, so selling your Miami Beach home or condo will take more than just running some comps and putting on the Multiple Listing Service. Some do it yourselfers are realizing that every day knowledge and expertise is key when it comes to selling a property today. From pricing, staging and preparing a property for showings, professional photography, to on-line and off-line marketing …. it can get tricky, and you may find that every little bit of help counts.
Showing condition is key
When we list an older condo for sale, the first thing we recommend is that the residence is presented in its best possible condition. We do a lot of estate sales where some of the places may be far from updated and may not even come close to measuring up to their competition, and that's where we put our foot down and request certain things from our clients. (Let me add that this applies to every price range, from a $100,000 North Miami Beach Condo to a $3,000,000 Fisher Island Condo).

Think about it, there are tons of condos for sale right now, doesn't it make sense that you show the best side of your property without distractions and without turning off potential buyers?  I can say this over and over again until I'm blue in the face.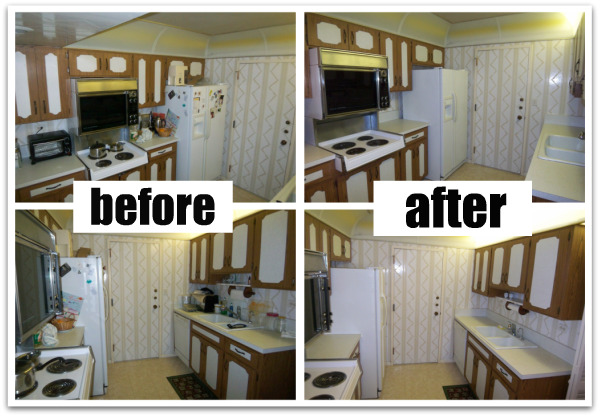 Staging <<< read this article
Please keep this in mind – you may have only one opportunity to impress, don't blow it!  Here are some before and after photos of a condo that demonstrates exactly what I'm talking about.  By cleaning up the place and putting away personal belongings and clutter, this seller increased the chances of selling their condo.  You want to encourage people to buy your place instead of scaring them away.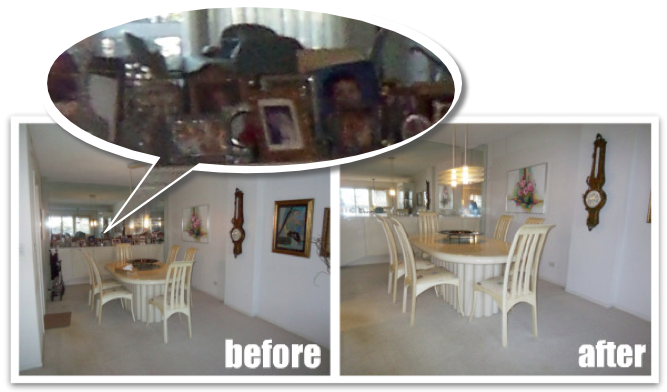 It's our job to market the property and get people to actually see it, but without your help and cooperation, it can be extremely difficult.  Don't think about it twice, clean it up and declutter it, we'll take care of the rest.