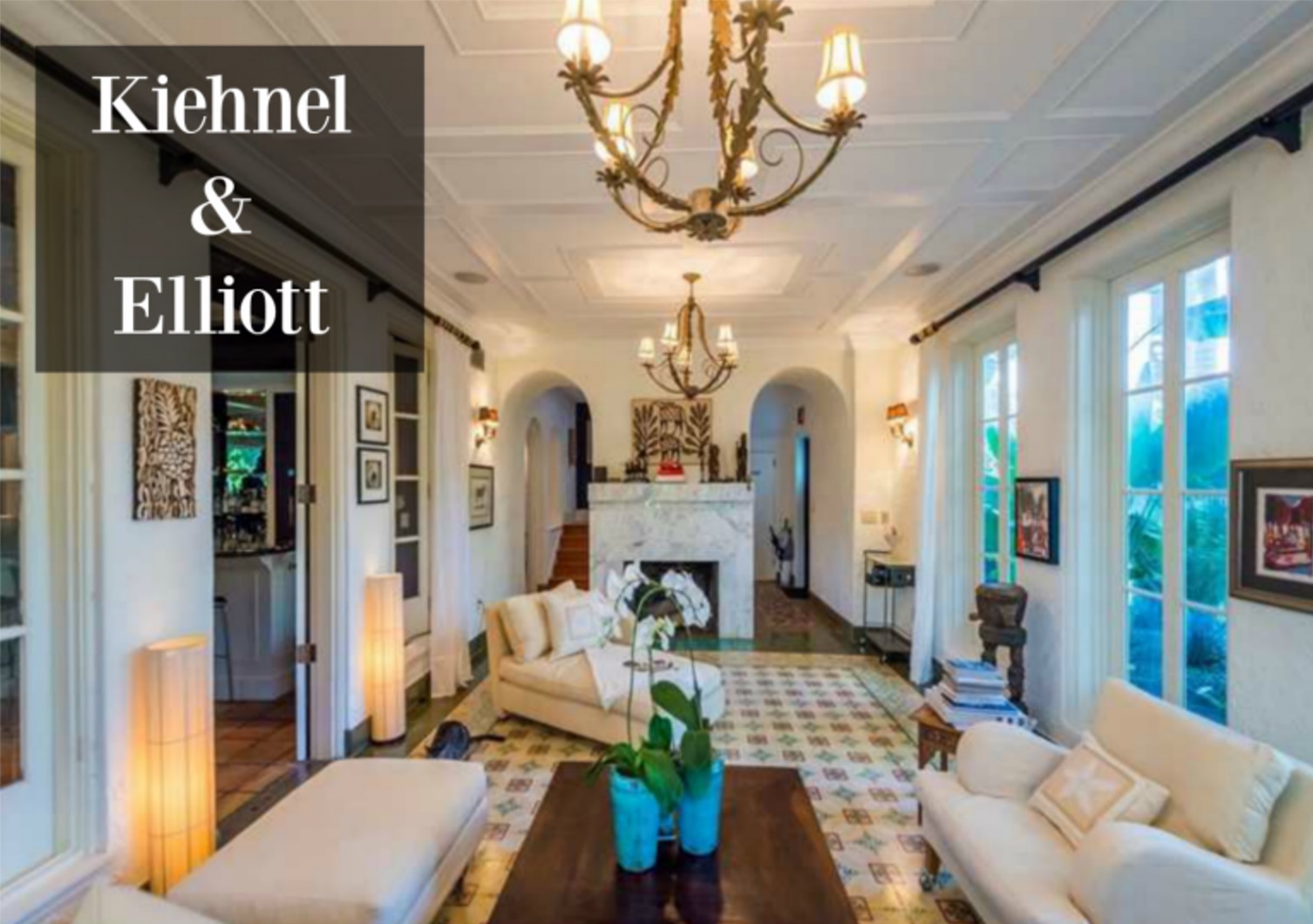 3 Miami Shores Historic Homes for Sale
There are currently 3 Miami Shores Historic homes for sale that are worth mentioning. As your Architecture Realtors, we keep an eye out on historically significant homes throughout Miami. All 3 of these Miami Shores Historic homes are notable and all priced above the $1 Million mark because of their size and significance. If you want to buy or sell a historic home in Miami, feel free to contact us. Our knowledge about materials, significance, fenestration and details is so extensive, that you will not only be impressed, you will be glad you hired us.
Kiehnel & Elliott Homes in Miami Shores
Two of the 3 notable historic homes currently for sale in Miami Shores are Kiehnel & Elliott designed homes. Kiehnel & Elliot was a Pittsburgh based architectural firm that opened an office in Miami in 1917 for their northern clients who were building winter residences in South Florida. John B Elliott remained in charge of the Pittsburgh office, while Richard Kiehnel headed the Miami Office. Kiehnel & Elliott specialized in Mediterranean Revival Architecture and developed methods to make building appear aged and weathered like homes in Mediterranean countries of Europe, after which they were inspired. They frequently used 18th century, hand-made tile that they salvaged from ruined colonial buildings in Santiago, Cuba (historic Cuban tile). They designed homes for the Shoreland Company and other developers from the 20's and some of their known structures include The Seybold Office Building, Miami Senior High School, The Scottish Rite Temple and The Coral Gables' Congregational Church.
Walter DeGarmo Homes in Miami Shores
One of the 3 notable historic homes in Miami Shores currently for sale is a Walter DeGarmo designed home. Walter DeGarmo, was a prolific architect in the early 20th Century – an architecture graduate from Cornell University, DeGarmo moved to Coconut Grove in 1903 and was responsible for the design of many residences and public buildings in South Florida. He was the first registered architect in Miami and a protegé of John Russell Pope, architect of the Jefferson Memorial and the National Gallery of Art in Washington, D.C. DeGarmo was a classicist with an interest in tropical architecture and always challenged by the marriage of these 2 concepts. His homes always boast open loggias and/or beautiful court yards. DeGarmo became one of the early masters of the Mediterranean Revival Style. His most prolific years were from 1906-1926, during the Miami Boom times.
---
To learn more about these Miami Shores historic homes or any other historic homes around Miami, please contact us – you can email us at HistoricHomes@miamism.com.