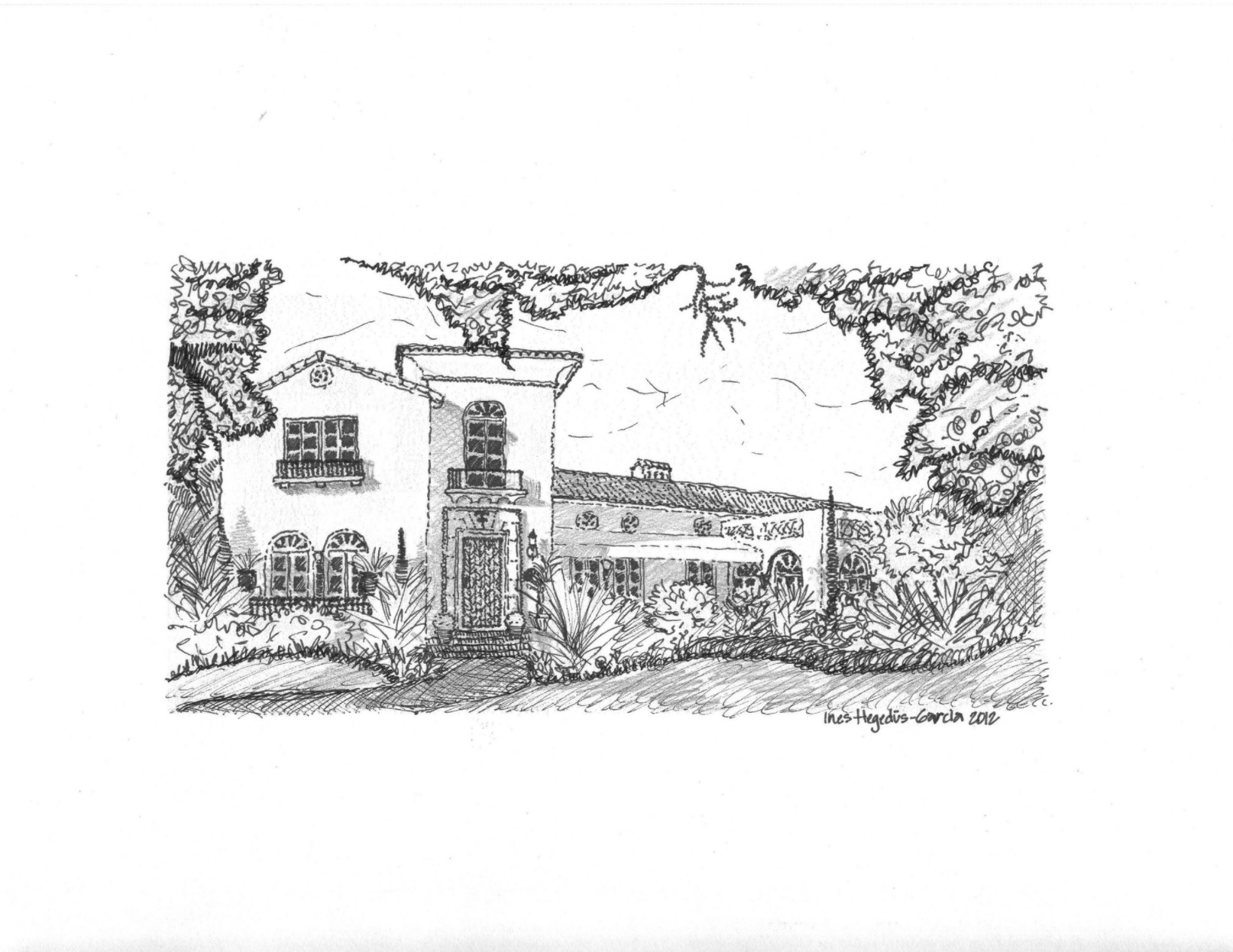 What makes a Miami historic house special
Ines Hegedus-Garcia, although a full-time REALTOR, has an architecture degree and hence specializes in historic homes in Miami. She will help you identify those features that make a historic home special.
If you have visited a Miami Beach historic house with me you know how I light up.  The architect in me wants to jump out and point out every single historic detail, no matter how minute.  I can't begin to tell you how many calls and e-mails we get from people wanting to know more about historic houses, or people thanking me for writing about window proportions, Historic Cuban Tile or Cuban Tile flooring.
(There's even a Historic Homes category on the menu bar on the blog). The fact is that Miami historic real estate is my specialty – many times I point out features that listing agents are clueless about and later thank me.
But I'm not writing this post to pat myself on the back or to tell you "If you are buying a historic home in Miami, call me!!" (although it would be that easy).  The purpose of this post is to help you be critical about the reasons you may be captivated by historic homes.
I see it all in this business – the person that walks into a gorgeous Miami Beach Mediterranean Revival Home and appreciates every nook and cranny, and those that get disgusted by the "old feel" and want to replace everything in site with modern features.
When showing a historic home, it is obvious who appreciates the home and who doesn't. So what is it you like about historic homes?  Is it the charm and character?  Is it the warm materials (textured stucco, hardwood floors, mill-work) Or is it just the look and feel of these properties?
Are you aware that Historic Properties are known to hold their value much better than other properties and have a particular public who recognize the value and are willing to pay for it?  Whether Mediterranean Revival, Art Deco, Tudor …..or whatever…….historic homes sell for more – I'm not making this up, the numbers prove it.
This doesn't mean that these homes may sell quicker (although many times they do), it means that they sell for more than the average home.  There are certain neighborhoods in Miami that have historic homes:  Miami Shores, Miami Beach, Coral Gables, Miami Springs and Historic Morningside are the most known….but there are also hidden pockets with beautiful gems all around Miami……even where you least expect it.
Owning one of these old homes is not all fun and games either – with old homes comes a lot of work and sometimes problems.  From structural deflection (sagging beams), to old plumbing, to termite damage.  It's time to think of the reasons why you may be attracted to these old homes, and if you are not interested in working with the "buying an old home package" while paying a premium, then it may be a good idea to skip these altogether.
Please note that I'm not a purist either – I believe in reaching a happy medium between restoration and modernization…..it's doable, as long as you always respect proportions and materials.  Ultimately, you will be the one living in the house…..just think of resale value and don't go butchering and altering the historical integrity without taking into consideration the consequences, which could include resale value.
Have a historic problem or an anecdote you want to share about a historic house?  Add it to the comments so everyone can pitch in.
*originally published on October 8th, 2008*